This is an archived article and the information in the article may be outdated. Please look at the time stamp on the story to see when it was last updated.
KANSAS CITY, Kan. — The Wyandotte County district attorney charged Emenencio C. Lansdown with second degree murder and criminal possession of a firearm related to the murder of Casey Eaton. She was shot to death on Wednesday night in the 900 block of Kansas Avenue.
The United States Marshals Service and the Kansas City Kansas Police Department's Violent Crimes Task Force are asking for the public's assistance in locating Lansdown.
He was last seen in the Armourdale area of KCK on Wednesday evening. He is a white male, 5'9″ and 130 pounds, with a bald head and he has blue eyes. He has has multiple tattoos including "Cassie" on the side of his neck and a skull on his upper back.
He should be considered armed and dangerous. If you've seen him or know where he is, call the TIPS Hotline at (816) 474-TIPS or the United States Marshals Service at (913) 551-6727. ​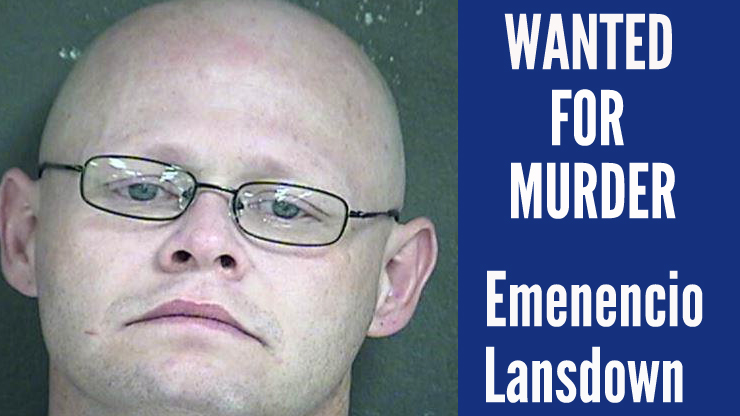 FOX 4 spoke with Eaton's mom on Friday morning, who said she's still dealing with the kidnapping and murder of daughter Pamela Butler, which happened in 1999.
"I can't believe this has happened to me again," Cherri West said. "You kind of sit back and you wonder what have you done in life for something like this to be done to you."
She told FOX 4 that Eaton was her rock to rely on.
"Casey was the oldest sister," West said. "She was my biggest helper. Anything that I needed done, like taking the kids to the dentist, do whatever, she did for me because I work."
The mom says that Eaton was the one who ran after Keith Nelson when he took Butler from the front of their KCK home.
"She was screaming down the street, and that's where the neighbor on the next block come down and started chasing the truck and lost it, but he got the tag number for us," West said.
A GoFundMe Page has been set up to help pay for Eaton's funeral. Click here if you'd like to donate.
Previous Coverage: