This is an archived article and the information in the article may be outdated. Please look at the time stamp on the story to see when it was last updated.
KANSAS CITY, Mo. — A UMKC student is dead after a shooting inside J's Fish and Chicken Market near 54th Street and Prospect.
KCPD Capt. Lionel Colon said police were called to the area around 7 p.m. Friday for a reported shooting.
When officers arrived, they found Sharath Koppu shot inside the restaurant. He was taken to a nearby hospital where he later died. Koppu was a UMKC student who was working at the restaurant.
The university released the following statement in response to the news of Koppu's death:
"We are deeply saddened that Sharath Koppu, a graduate student in Computer Science at UMKC, was killed last evening during an armed robbery at a restaurant where he was assisting family friends. Sharath was an international student and his family in India has been notified. We offer our sincere sympathies to Sharath's family and friends in the wake of this senseless tragedy. Our campus leadership is reaching out to Sharath's family and friends and we are making counseling services available to members of our university community."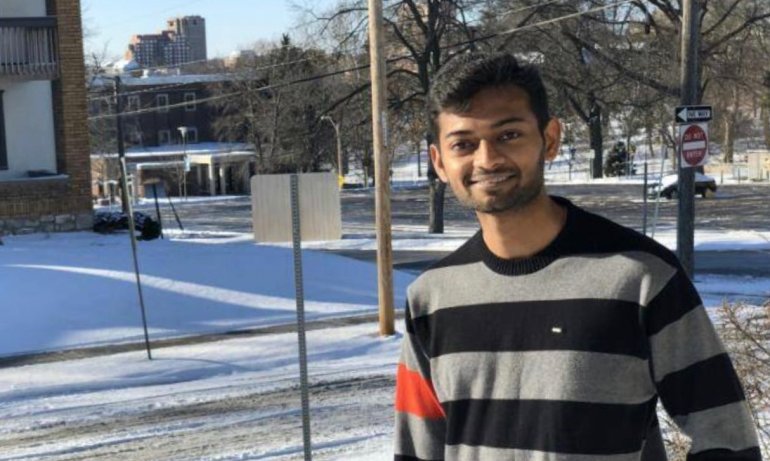 A Go Fund Me page has been set up to help Koppu's family get his remains back to India.
Details about what led up to the shooting were not immediately available.
On Saturday, KCPD released this surveillance video of the suspected shooter — seen in the striped shirt in the video player below.
Investigators are asking anyone with information to call KCPD at 816-234-5043 or the TIPS Hotline at 816-474-8477. Police are offering a $10,000 reward for any information that leads to charges in this murder. Tips can remain anonymous.