This is an archived article and the information in the article may be outdated. Please look at the time stamp on the story to see when it was last updated.
KANSAS CITY, Mo. — An uplifting update from the father of a Northland teenager injured in a shooting in her own home.
In a Facebook post, Dan Class says that his 14-year-old daughter, Reagan, spoke her first words since she was shot on July 7 at her Northland home in the 10300 block of North Virginia Ave.
Dan says those words were "Hi daddy" and "I love you daddy."
Michelle Class, Reagan Class, and another daughter, Maddie, were all home when an unknown suspect walked into their home and shot Michelle and Reagan at point-blank range. Police continue to seek the man who walked into a nearby home shortly before the shootings, apparently by mistake, and told the neighbor, "Don't test me. You are not who I am looking for."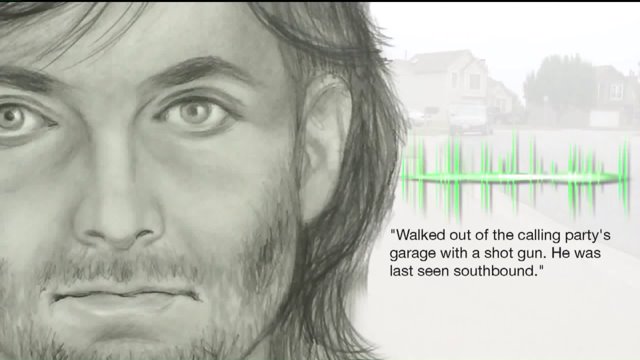 Another neighbor near their home in the 10300 block of North Virginia Ave., found Michelle shot in the stomach in the driveway of her home. Reagan was found inside, also shot. Her condition was dire, with wounds to the head.
Read his complete Facebook post below:
"Not a long winded update tonight. Just found this cute pic of my lil Gipper from Worlds of Fun last year.
Big news from camp @FightWithClass headquarters, yesterday I finally got to hear something I've been waiting a long time to hear. Little Miss Reagan said "hi daddy" and just a moment ago, she said "I love you daddy". (Insert tears of joy here!!)
God Bless and Good night!
(Oh by the way, if anyone is going to the Royals game on Wednesday be sure to wear your @FightWithClass Tshirt. I think we will have some representation out at the K!)"
A donation page has been set up for the Class Family through the GoFundMe site.  The Class family pastor at Northgate Baptist Church, 800 N.E. Vivion Road, says people are also welcome to bring small items, snacks or cards to the church and they will pass them along to the family. Supporters of the family are also selling  'Fight with Class' shirts for $10, with proceeds going to help the family.