This is an archived article and the information in the article may be outdated. Please look at the time stamp on the story to see when it was last updated.
BLUE SPRINGS, Mo. — A nail salon in Blue Springs is closed after a vehicle plowed right through the front door.
It happened Wednesday afternoon at the 4 Seasons Nail Salon in Blue Springs off 7 Highway. Thankfully, no one was hurt.
But this isn't the first time the salon has had to deal with some major front-end damage. Police said it's the third time a vehicle has plowed through the business during the last two years. The last crash happened less than five months ago.
This time, the vehicle went over the hill, knocked down a security pole and went right through the front glass, hitting the building so hard, it actually buckled the side of the wall as well.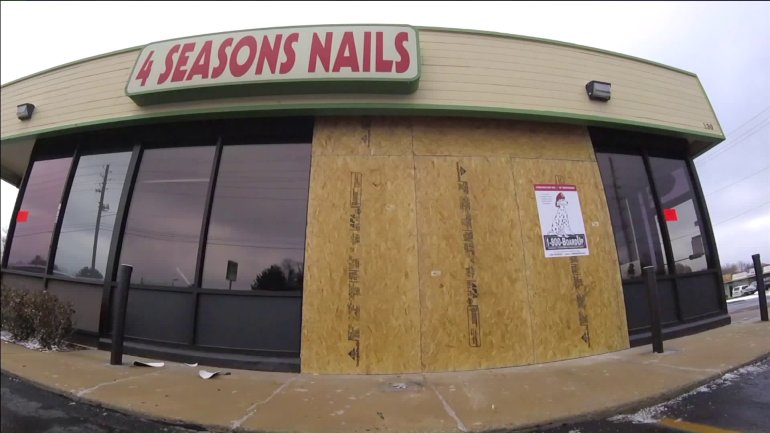 Steve Anderson was eating lunch next door when he said the salon owner ran over, asking for help.
"It was disheveled. Everything was all over the place on the side of the building," he said.
Anderson said the older woman driving needed help getting out of the van and couldn't remember what happened.
"I was asking her how did it happen? Did you accelerate when you thought you were braking? She said no," Anderson said.
After the last crash on July 31, the salon owner installed safety poles — but that didn't prevent Thursday's crash.
"There were a lot of things running through her head: 'Is my business going to be down for another three months?'" Anderson said of the owner.
Fortunately, there were no major injuries in any of three crashes.