This is an archived article and the information in the article may be outdated. Please look at the time stamp on the story to see when it was last updated.
KANSAS CITY, Mo. — The vice president of the United States visited Kansas City Wednesday.
Air Force Two landed at Wheeler Downtown Airport around 10:30 a.m. From there, Vice President Mike Pence headed to a private fundraiser at local country club, Carriage Club, for Kansas Republican Congressman Kevin Yoder. Yoder is seeking reelection.
Local students and supporters of Yoder were at the downtown airport to greet Pence as he arrived.
Story continues below photos.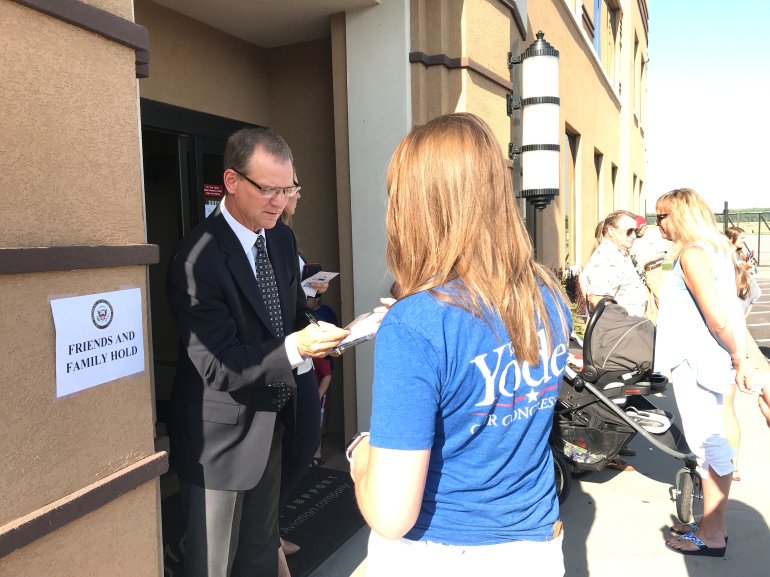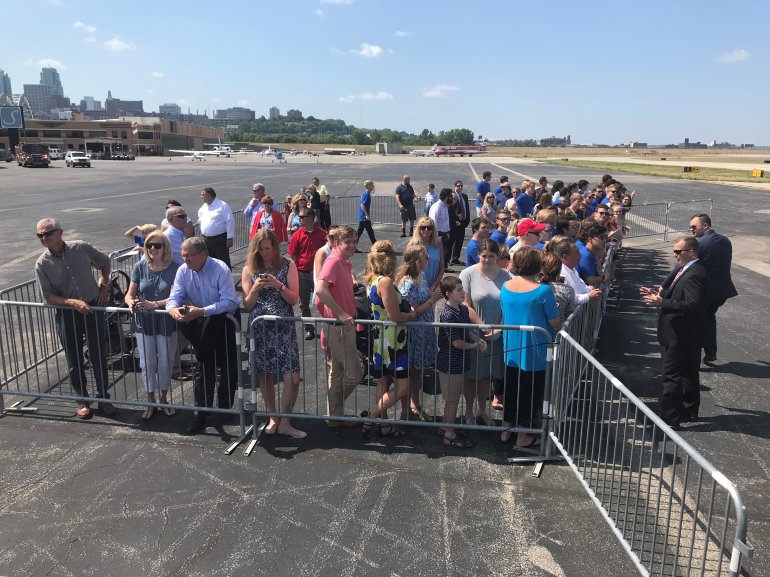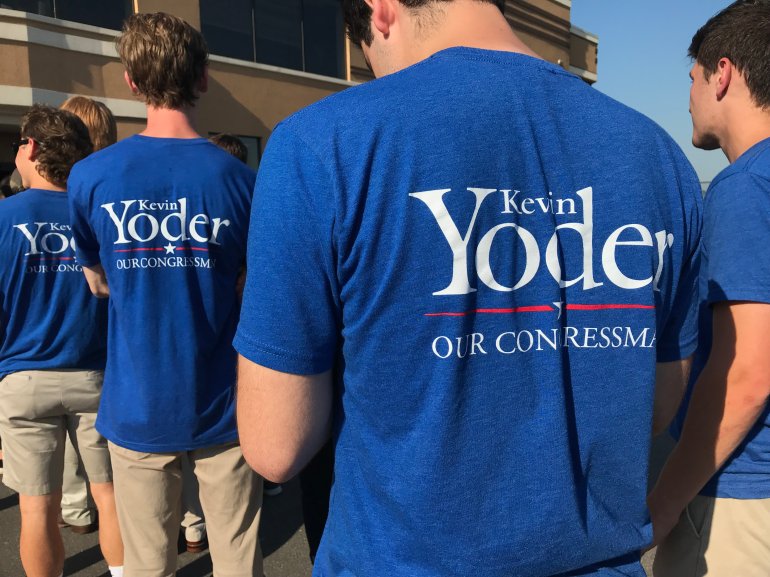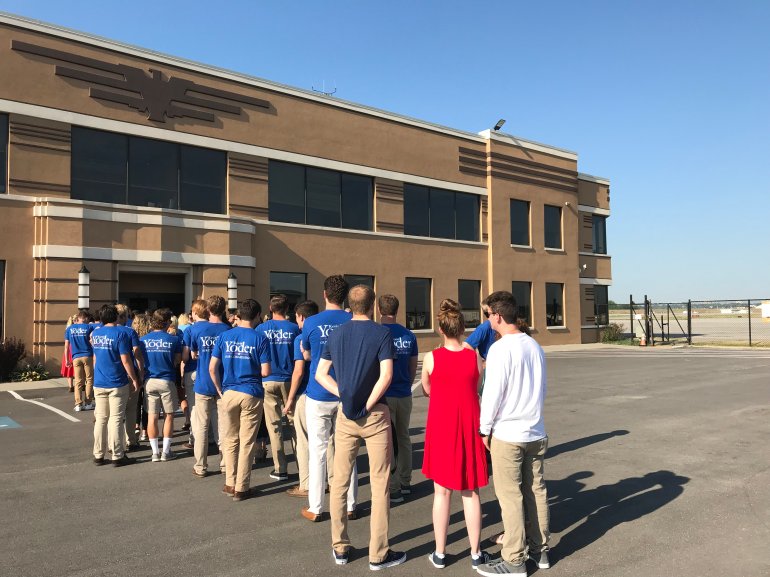 Replay Pence's arrival in KC in the video player below:
After the fundraiser, Pence traveled to the downtown Marriott for a luncheon where he spoke about tax reform and its impact. You can replay that speech in the video player at the top of the page.
Dozens of people lined up early for their chance to get inside the room where Pence spoke.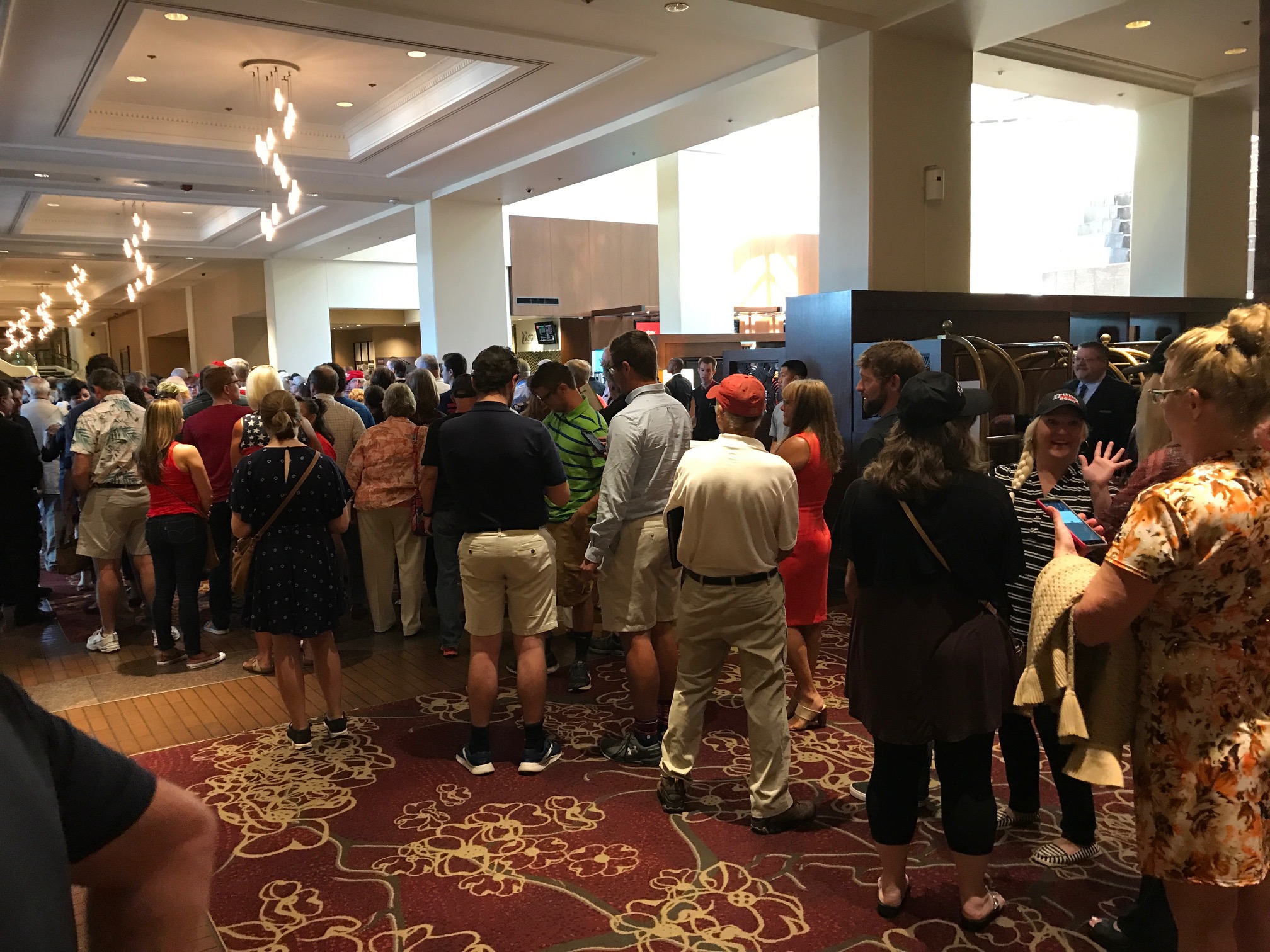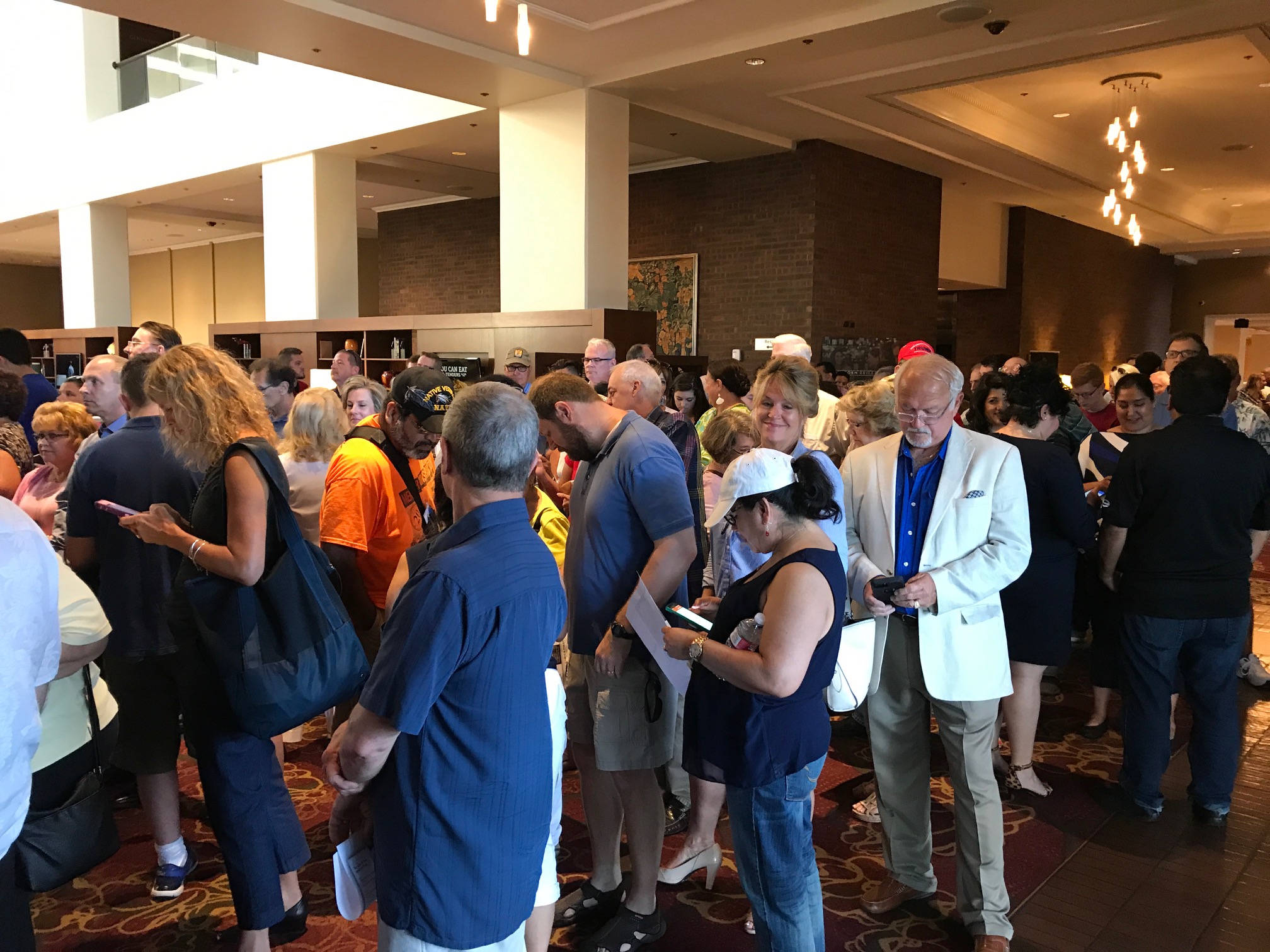 After his speech, Pence headed back to the downtown airport to fly to Iowa for another fundraiser.
While Pence was in Kansas City, there was a "teach in" protest planned at Barney Allis Plaza at 9:45 a.m., and a local radio station protested the vice president's views about the LGBTQ community at the same place at 11 a.m.