This is an archived article and the information in the article may be outdated. Please look at the time stamp on the story to see when it was last updated.
CAMERON, Mo. — Maximum security prisons hold some of the country's most dangerous criminals. So you would expect that the guards inside those prisons are highly trained and ready for anything.
But one local prison is teetering on the brink of disaster.
FOX4 has received dozens of letters from inmates at Crossroads Correctional Facility in Cameron, describing the dangerous conditions inside the prison. Until now, we've only heard about the conditions. But FOX4 has obtained a surveillance footage that shows it.
Maria Miller's number one concern is justice.
Her brother, Larry Miller, was attacked by two other inmates at Crossroads and stabbed to death. There wasn't a single corrections officer in sight.
Maria Miller believes if those prison guards had been doing their jobs, her brother would still be alive. She's been fighting for answers since that deadly day in June 2014.
Court documents say Larry Miller's cellmate Jeffery Nash concocted a story that Miller sexually assaulted him, knowing the one officer patrolling the area would take him into an office in the back of the housing unit to make a report. That would leave the A-wing unsupervised.
That's when another inmate, Robert Goodwin, sneaked into Miller's cell. In prison surveillance video, you can see Goodwin jump out and attack Miller after he returned from breakfast.
It was a full-on fist fight until another inmate named Jeff Lane got involved. Surveillance video shows Lane, armed with two knives, begin stabbing Miller repeatedly. See the footage in the video player above.
"No one was there to protect my brother," Maria Miller said.
From the time Goodwin jumped out of Miller's cell and began the attack, it took corrections officers two and a half minutes to respond. It was another minute before they attended to Miller, and three more minutes before medical personnel arrived. Six and a half minutes in total.
Although Lane and Goodwin were tried for Miller's murder, his sister believes others played a role in his death.
"Someone needs to be accountable," she said. "Even though we are here with the people who are responsible for the act, someone else needs to be accountable. We pay taxes for guards to protect our loved ones."
Edward George has lived at Crossroads Correctional Facility for 10 years.
"That thing with Larry Miller, that was the first big thing that really happened that I can remember when I got here in 2008," he said. "People were like, 'Oh, s***, someone got killed here. That never happens here.'"
George is one of dozens of Crossroads inmates who have written to FOX4, describing inhumane treatment at the facility and asking for help.
He's spending his life in prison for killing his best friend's mother in 2006 when he was 16 years old. He's now 28.
"I know some guys in here that got locked up as an adult that got life without parole. They are not all right in the head," he said. "But I think because I was so young, that this is all I really know. Another 4 years, I will have been locked up more than half of my life."
George said when he first arrived at Crossroads, he was shocked. He described the prison as a Boy Scout camp with an electric fence around it.
"We were getting so much rec that you know, 2 hours into it you are like, 'Oh man, I am going to go back inside, grab a shower, go back to my cell.' It was fine," he said. "It was livable, and it wasn't crazy either … There wasn't fights all the time. We were happy."
He said that all changed around 2014. Staffing had declined and with it went inmate programs and privileges.
"I want back what it used to be when I first got here 3 years ago," George said. "I want to go out to rec and exhaust myself in physical activity or go up to the library and grab some books to read, or sign up for programs or go to church and things like that. They — it`s like, it feels like they feel like it's their job to punish us further after we have already been sentenced to live here."
Inmate frustration boiled over on May 12 when inmates staged a sit-in at dinner, refusing to go back to their cells. Officers left the dining hall, locking the inmates inside.
"It all felt real a that moment," George said. "The (correctional officers) were scared now. He showed fear. All that did was rile everybody up."
That's when a riot began. More than 200 inmates trashed the kitchen, a warehouse and a manufacturing facility.
"Within the first 5 minutes, somebody hot-wired the fork lift," George said.
Hours later, the riot resulted in millions of dollars in damage.
Two days after the riot, FOX4 spoke to a Crossroads corrections officer who asked that his identity be protected. He said the Missouri Department of Corrections downplayed that there were warnings about what was coming.
"Their failure to acknowledge that directly resulted in this major riot incident that put the lives of my friends, my brothers and my sisters at risk. And it hurts me," the guard said.
After the May riot, the prison was put on a total lockdown for several months.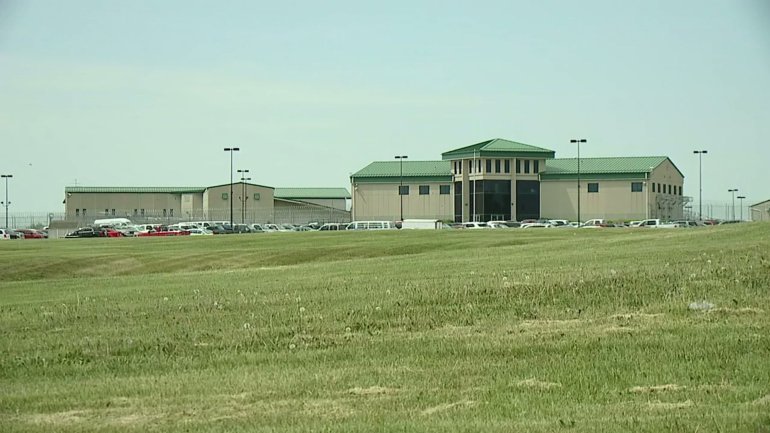 Kimberly Woodring quit working at Crossroads about a year ago, telling FOX4 she didn't feel safe working there anymore.
"It is absolutely frightening," she said of working at the Missouri prison.
In August 2018, there was another homicide inside Crossroads. Two inmates got into a fight, and one died from a head injury after being knocked to the floor.
Sources inside the prison said corrections officers are also assaulted on a daily basis.
"There was an incident in Two House maybe 2 months ago. … (A corrections officer) got his head split open because he was being aggressive toward an inmate," George said. "His brother and that inmate ended up assaulting him."
In short, the Crossroads Correctional Facility is a dangerous place.
"It's full of drug addicts, rapists, murders, robbers and criminals. I mean, you put all those people in one spot — it tends to be dangerous," George said.
The Missouri Department of Corrections said it doesn't operate at unsafe staffing levels, but the agency acknowledged the staffing shortage continues to be a serious concern statewide.
The agency's spokeswoman Karen Pojman issued a statement that reads, in part:
"In a healthy economy with a record-low unemployment rate, it can be difficult for us to compete with the private sector for employees — especially considering that many of our facilities are located in rural areas with a very small population of prospective employees to draw from."
In May when the riot took place, Crossroads corrections officers were short-staffed by 30 percent of normal levels.
Pojman said their ongoing recruitment efforts have yielded a small but steady increase in staffing numbers statewide since September, but no one from the department would discuss Crossroads specifically.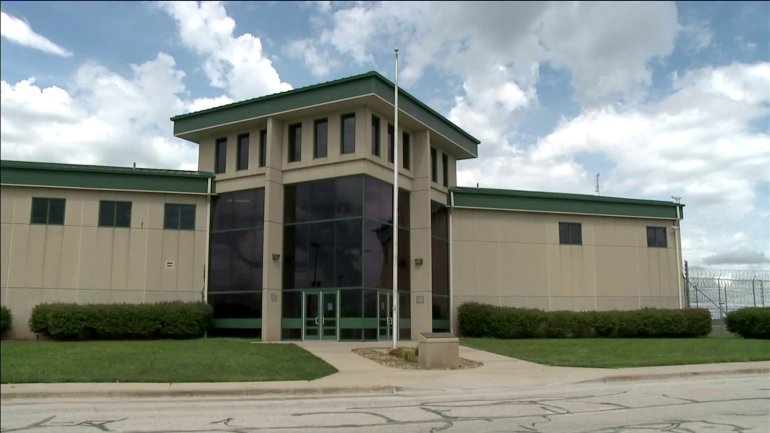 "I know I might get in trouble for saying it. There is a very real possibility if another riot kicks off, 100 inmates might walk out the front door because the staff doesn't know how to handle it," George said. "You should have seen them that night. They went from being CO's to being scared civilians. They completely flipped over in everyone's eyes."
Sources inside Crossroads say the corrections department isn't being honest about staffing. They say it's actually gotten worse.
Shift commanders are constantly sending out emails, pleading for help covering shifts. Sources even said several nights in the next two weeks, they need at least six people to met the minimum staffing requirement.
Maria Miller knows all too well what happens when properly trained staff aren't in position to respond to dangerous situations.
"He was doing his time. Society, the judge gave him time, and he was serving his time," she said. "Whatever society says he did, he did not deserve to die on a concrete floor where the guards are being paid to protect him."