This is an archived article and the information in the article may be outdated. Please look at the time stamp on the story to see when it was last updated.
OVERLAND PARK, Kan. -- For the past two Sundays someone has vandalized an Overland Park, Kan., church.
A week ago someone spray painted the outside of Heritage United Methodist Church. This past Sunday a young male broke in and damaged the sanctuary using a fire extinguisher.
Pastor Russell Brown said church surveillance video shows what happened.
"[He] took a fire extinguisher off the wall and sprayed fire extinguisher around the inside then grabbed an American flag," he said. "It's just bizarre. He ran up and down the hall with the flag and ran out the door and disappeared with it."
Outside, the suspect also used orange spray paint and wrote obscenities about God and shattered church doors.
"It bothers me that there is a young person out there probably in one of the neighborhoods, around the church, that has that kind of distress in his heart," Brown said, "like this seems like the best way to express it."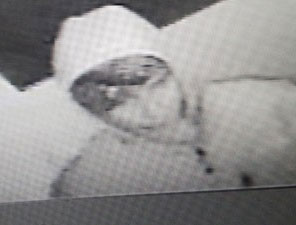 Despite the vandalism, Brown said the church is moving on and will continue with its holiday celebrations.
Police are asking anyone with information on the identity of the suspect pictured here to call the TIPS Hotline at 816.474.TIPS.