This is an archived article and the information in the article may be outdated. Please look at the time stamp on the story to see when it was last updated.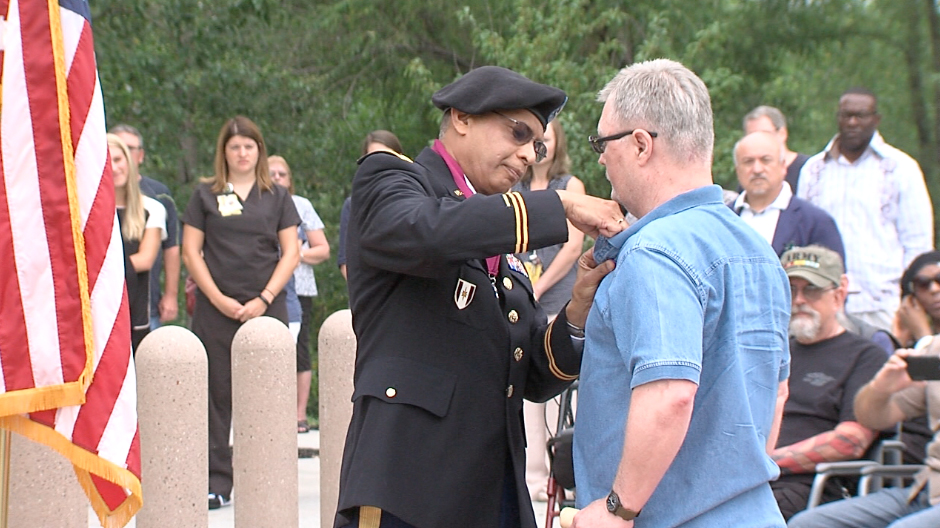 KANSAS CITY, Mo. — It's a long overdue ceremony honoring a Marine who earned a Purple Heart for his actions in the Vietnam War.
A pinning ceremony was held on Monday at the Kansas City VA's Honor Annex for veteran Alex Fulton.
The veteran initially received his medal in the mail after returning from Vietnam in 1968, but was never officially pinned until now. Members of his veterans group wanted to make sure he received his medal in military style — an honor he's been due for 48 years.
Fulton joined the Marines in 1966 and shipped out to Vietnam in April 1967. He was wounded in the head and legs during a barrage of rocket fire. He was sent by medevac to a combat field hospital for surgery and flown to Japan for recovery.
FOX 4's Melissa Stern attended the ceremony. Watch our 5 p.m. broadcast for more.