This is an archived article and the information in the article may be outdated. Please look at the time stamp on the story to see when it was last updated.
BLUE SPRINGS, Mo. — Gunfire in a restaurant parking lot in Blue Springs killed one man Thursday.
It happened near Interstate 70 and NW Woods Chapel Road.
"I was inside, and we had a ladies luncheon coming in," said Michelle Lyons, a waitress at Bethlehem Cafe. "And all of a sudden the girls were panicking, and one of the other servers told me there was somebody lying in the parking lot, and found out from the ladies luncheon that somebody had been shot in the parking lot."
Lyons said around 11:15 a.m. the chaos started in the restaurant parking lot.
"They took a white male into custody who fled the scene," Blue Springs Police Chief Robert Muenz said. "They recovered a handgun, so we do have a suspect in custody. We have the handgun recovered."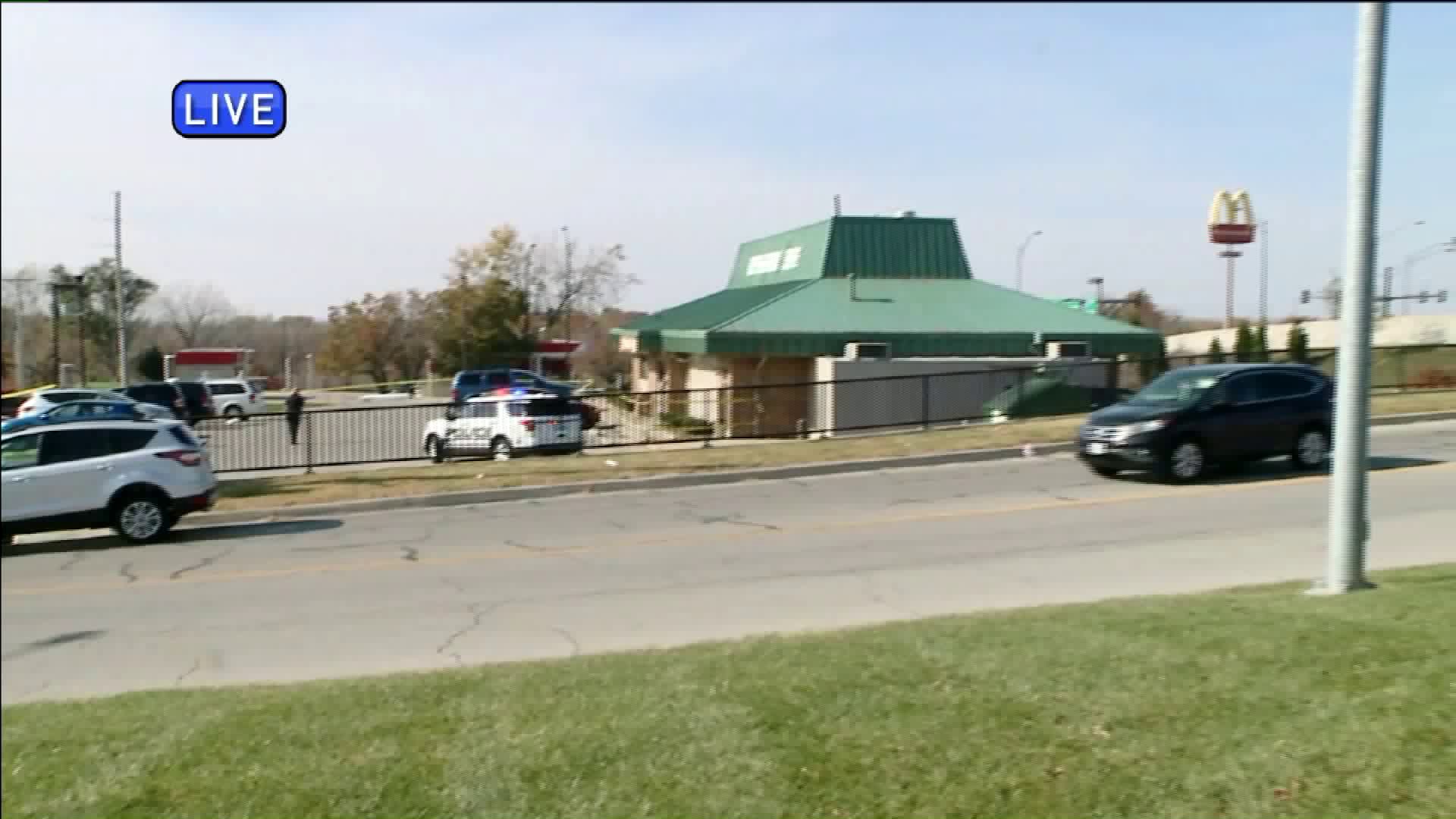 Police said a man shot the victim near his white van.
"The ladies were covering his wound in the front with their sweatshirt," Lyons said.
Police said the suspect then headed toward another restaurant.
"There was an attempted carjacking at the KFC/Taco Bell next to the Bethlehem Cafe," Muenz said.
Police said there were shots fired during the attempted carjacking but the person in the car was not injured. Police are still investigating whether this was random.
"Officers took him into custody behind the strip mall, behind the KFC/Taco Bell," Muenz said.
One mom who frequents Bethlehem Cafe said she's thankful she took her young boys elsewhere when the shooting happened.
"I just decided to go someplace else with my boys, and as I was driving by, I saw all the commotion, the police vehicles, tape and everything," Briana May said. "What are the odds, especially in Blue Springs. I don't hear about shootings in Blue Springs hardly ever, and just being so close to my neighborhood, and being a lunch spot that I frequent just really close to home — scary."
Police said this is the second homicide in Blue Springs in 2017.
"We're all shook up about it, and the family members of that man, I can't imagine what they're going to go through today," Lyons said.
The victim was taken to Centerpoint Hospital where he later died from his gunshot wounds.