This is an archived article and the information in the article may be outdated. Please look at the time stamp on the story to see when it was last updated.
GRANDVIEW, Mo. — The former deacon of a Grandview Baptist church charged with child molestation now faces more jail time, after a picture posted to social media suggests he violated the conditions of his bond release.
Police are now looking to re-arrest 68-year-old John Stone, who was charged with four counts of child molestation last month.
Prosecutors said Stone inappropriately kissed and touched two little girls, just 10 and 12 years old, inside their own home after befriending their family at Grandview Baptist Church. The church's pastor confirmed Stone served as a deacon for decades and helped lead several children's programs, including Vacation Bible School.
After police arrested him last month, Stone was required to post 10 percent of a $100,000 bond. His release included several conditions: no contact with his victims or anyone under the age of 17; and he cannot be within 1,000 feet of a school or Boys and Girls Club.
But updated court records show he did not obey a judge's orders, and now a warrant for his arrest has been issued, along with a new bond set at $100,000 cash.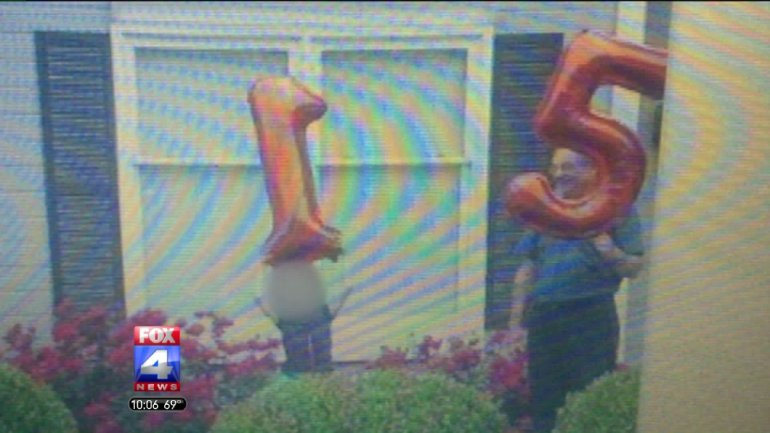 Prosecutors were not available Friday night to confirm exactly how Stone violated his bond, but the victims' mother in this child molestation case pointed to a photo snapped a few weeks ago that appears to show Stone standing beside a little girl at his granddaughter's graduation party.
The picture was supposedly posted to social media, and FOX 4 obtained a copy of it before it was removed. The victims' mother talked exclusively with FOX 4 Friday night about the photo.
"I just couldn't believe that he was smiling and standing next to her," she said. "I mean, knowing that he just got arrested for doing this to my two daughters, and seeing him next to that little girl, smiling, just ugh."
She said she doesn't think Stone's family was fully aware of the conditions of his bond release, but she is glad prosecutors are paying close attention to his whereabouts.
Since Stone was not yet in police custody Friday night, FOX 4 went to his home seeking comment. His truck was in the driveway, but no one answered the door. Once police track him down, his new bond will be set at $100,000, cash only.