This is an archived article and the information in the article may be outdated. Please look at the time stamp on the story to see when it was last updated.
Watch the news conference held on Wednesday:
PLATTE CITY, Mo. — The Park University professor and Lawrence father who was in the process of being deported from the United States is back in the metro Wednesday.
Syed Jamal is now being held in the Platte County Jail in Platte City.
Rheka Sharma-Crawford, the attorney fighting to keep Jamal from being deported first announced his return Wednesday morning on Twitter. There were no further details provided beyond that in that particular announcement.
Sharma-Crawford held a news conference Wednesday afternoon.
CONFIRMED:

Syed Jamal will be back in Kansas City this afternoon. He is coming home.

— Sharma-Crawford Atty (@515Law) February 14, 2018
Jamal arrived in the metro Wednesday after being held in custody in Hawaii. Jamal was in Hawaii when the Board of Immigration Appeals issued a second stay of deportation Monday.
Jamal's attorney Rheka Sharma-Crawford said Tuesday evening that they filed a motion to change venues, asking the court to either send the case to Hawaii or bring Jamal back to the metro so the court here can continue to hear his case. Officials returned the Park University professor to KC.
"This was done because when a person is no longer in the jurisdiction, the federal court is at risk of losing jurisdiction over the case," Crawford said in a Facebook post.
Jamal was airborne Monday when the Board of Immigration Appeals issued a second temporary order blocking his deportation.
Crawford  said in a news conference Monday afternoon that Jamal was taken from a west Texas facility just before 7 a.m. Monday and put on a plane, which was scheduled to stop in Honolulu for fuel before returning Jamal to his home country of Bangladesh.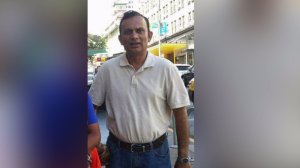 Crawford said it was "unconscionable" that Jamal was removed from the facility and his family didn't know where he was being taken before the immigration judge had made a decision Monday morning.
Meanwhile, lawmakers are now trying to do more than voice their disagreement with immigration policies.
Crawford said U.S. Rep. Lynn Jenkins of Kansas introduced a "private bill" to grant Jamal and his wife lawful permanent status.
"While that process is time consuming, it is indeed an extraordinary event," Crawford said in a Facebook post.
On Tuesday, U.S. Rep. Emanuel Cleaver of Missouri announced he'd be working across party lines to keep Jamal in the United States.
"I will be working across party lines with Rep. Jenkins to see a pathway to citizenship for Jamal and his wife," Cleaver said. "I'm calling on ICE to bring Mr. Jamal home to be with his family while the court decides his fate."
U.S. Sen. Claire McCaskill of Missouri said the policies don't make sense for America.
"There are a lot of people we should be deporting from the United States that have committed crimes, people who have hurt people, committed murders, who are gang members, we should not be wasting the precious resources of our taxpayers trying to cause problems in this man`s life who is a chemistry professor. It makes no sense whatsoever," McCaskill said.
Jamal has been in the United States for more than 30 years. In January, Jamal was detained by U.S. Immigration and Customs Enforcement agents at his home in Lawrence. His wife and three children watched as immigration officials arrested him.
"They were loading my dad into the car. They had him in handcuffs," said Taseen Jamal, Jamal's son, "That moment, it sort of felt like something was missing in my chest, and I couldn't breathe."
According to ICE, Jamal overstayed his visa twice and violated an order by a judge to leave the country.