This is an archived article and the information in the article may be outdated. Please look at the time stamp on the story to see when it was last updated.
KANSAS CITY, Kan. -- A KCK school resource officer has been charged Thursday after allegedly having sexual contact with three minors, Wyandotte County prosecutors say.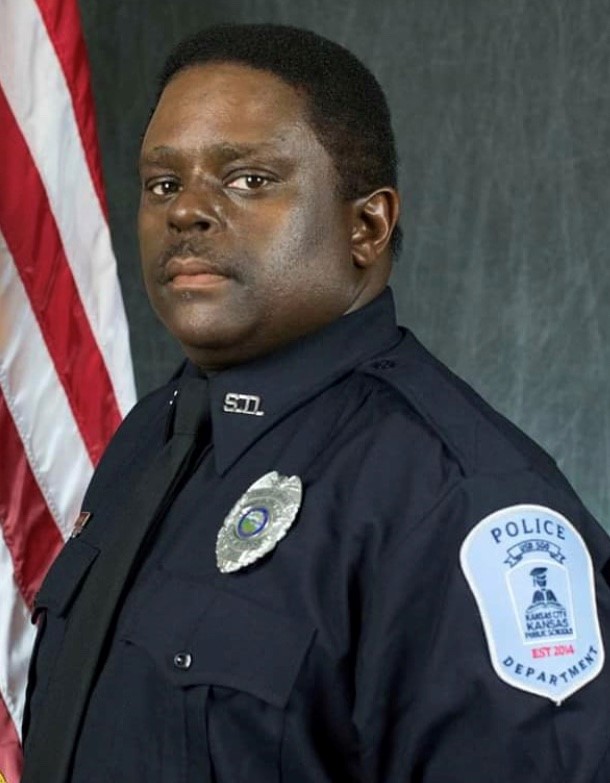 Michael English Sr., 57, has been charged with three counts of aggravated indecent liberties after prosecutors say he engaged in lewd fondling or touching with three children who were 14 years or older but younger than 16.
Wyandotte County District Attorney Mark Dupree said, on March 21, KCK police got a phone call concerning one of the children and the allegations. An investigation began immediately. Dupree said the alleged incidents happened in a KCK middle school.
English is a school resource officer with the KCK Public Schools Police Department, Dupree said. English has worked for the department since 2015 and worked at multiple schools. Before that he was employed as a district security guard, but prosecutors have not yet determined how long he was in that role.
Dupree said other inappropriate incidents could have happened at other schools. He urged any other victims to contact police.
"The only way we as a community can nip this kind of behavior in the bud is if we call the police," he said, "if we make it known, if we make our children aware of what kind of touching is OK and what is not OK. We have to educate our children on what they should or should not do if someone touches them in a way they do not desire."
A KCK school spokesperson said English was placed on administrative leave after the district learned of the allegations.
English will be placed under arrest, Dupree said. He suspects English will turn himself in. Once he is in custody, Dupree said English's bond will be set at $100,000. If convicted, the charges each carry a maximum 172 months in prison.
Court documents providing further details have not yet been released. FOX4 will update this story as more information is available.
Last month, the principal of West Middle School sent a letter home to parents, informing them that KCK police had executed a search warrant at the school. Because the incident was under investigation, school officials did not release any further information but said students and staff were safe.
Dupree said the search warrant served is connected to the new charges filed Thursday against English.
A spokesperson for KCK Public Schools issued the following statement:
"The Kansas City, Kansas Public Schools learned this afternoon that the Wyandotte County District Attorney has filed criminal charges against a Kansas City, Kansas Public Schools police officer. The officer has been out on administrative leave since the district learned of the allegations. The district has been fully cooperating with the Kansas City, Kansas Police Department in the investigation of this matter."