This is an archived article and the information in the article may be outdated. Please look at the time stamp on the story to see when it was last updated.
KANSAS CITY, Mo.– Flash flooding Tuesday morning left the road at 9th and Hardesty covered with water.
Drivers are encouraged to turn around and take an alternative route. It is unclear just how deep the water is.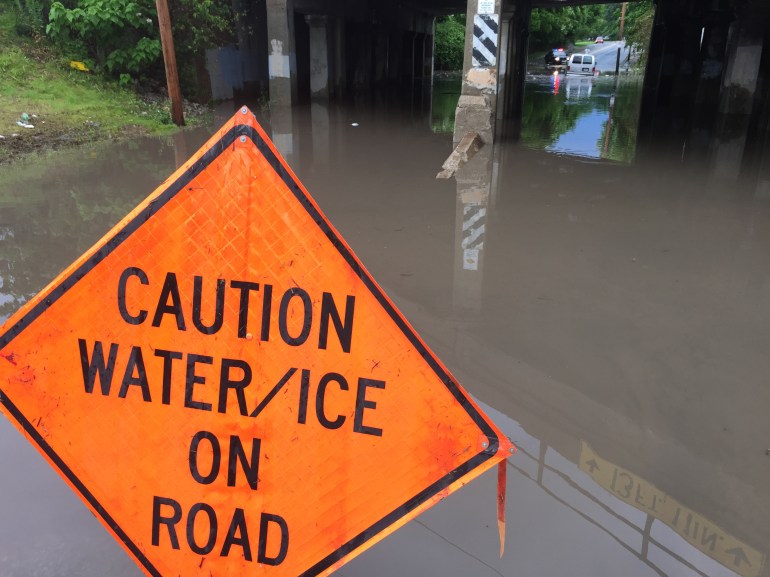 [protected-iframe id="f08f1bc6686cc59ccea300fe7df81ec8-28016812-78417489″ info="https://www.google.com/maps/embed?pb=!1m18!1m12!1m3!1d3096.219413246974!2d-94.52117748430372!3d39.10147454249328!2m3!1f0!2f0!3f0!3m2!1i1024!2i768!4f13.1!3m3!1m2!1s0x87c0fb0251fd699b%3A0xab7a6e53714fa78d!2sHardesty+Ave+%26+E+9th+St%2C+Kansas+City%2C+MO+64124!5e0!3m2!1sen!2sus!4v1464096424134″ width="600″ height="450″ frameborder="0″ style="border:0″ allowfullscreen=""]