This is an archived article and the information in the article may be outdated. Please look at the time stamp on the story to see when it was last updated.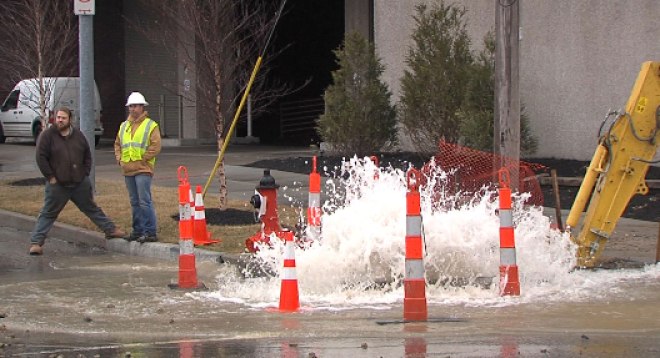 KANSAS CITY, Mo. — Construction crews hit a water main, sending water gushing into traffic near 22nd and Main streets around 10 a.m. Thursday in Kansas City, Mo.
Construction crews were replacing a traffic light when they hit the water line.
Water was turned off and crews worked to repair it. Traffic was temporarily diverted, but the streets have since been reopened.