This is an archived article and the information in the article may be outdated. Please look at the time stamp on the story to see when it was last updated.
NEW JERSEY — Dharun Ravi, a former Rutgers University student accused of spying on and intimidating his gay roommate, was found guilty Friday on charges of invasion of privacy.
Ravi, 20, had been on trial on a 15-count indictment that included charges of bias intimidation, invasion of privacy, tampering with physical evidence, after his roommate, Tyler Clementi, an 18-year-old freshman, killed himself in September 2010 by jumping off the George Washington Bridge. Clementi jumped after learning that Ravi had secretly spied on Clementi's sexual encounter with another man using a webcam, and shared the video with others through social media.
The jury reached its verdict shortly before noon, following three days of deliberation. The bias intimidation counts, for which he was found guilty on two counts, carried the highest possibility of jail time, and Ravi now faces the possibility of deportation to his native India. Sentencing is tentatively set for May.
Prosecutors have said that Ravi tried to embarrass Clementi because he was gay.
"These acts were purposeful, they were intentional, and they were planned," prosecutor Julia L. McClure told the jury on the first day of the trial.
In Twitter messages from that day, Ravi wrote that he'd gone into a friend's room, "turned on my webcam" and saw his roommate "making out with a dude."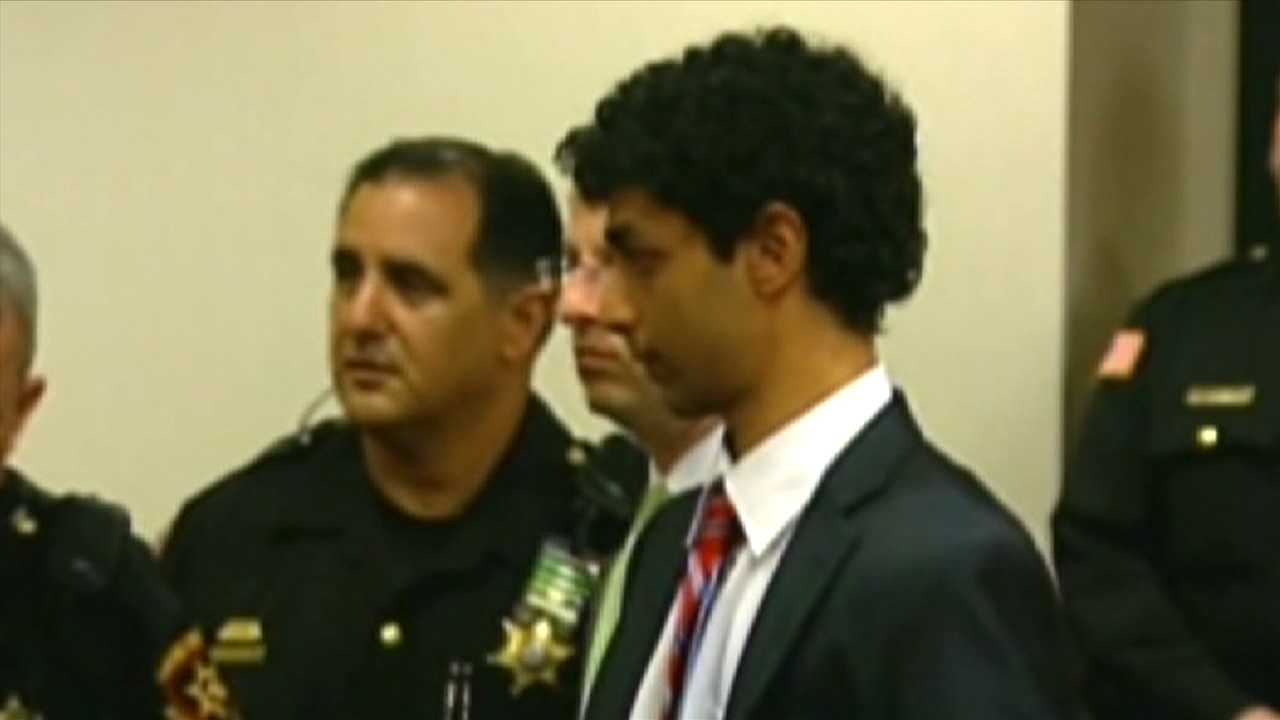 Ravi's attorneys have argued that their client acted thoughtlessly, portraying him as an immature college student who made a mistake, and that his actions were not based on homophobia.
To read more on the story from nj.com, click here.