This is an archived article and the information in the article may be outdated. Please look at the time stamp on the story to see when it was last updated.
KANSAS CITY, Mo. — The westbound lanes of Interstate 70  past 110th Street have reopened after a multiple vehicle accident at I-70 and 118th.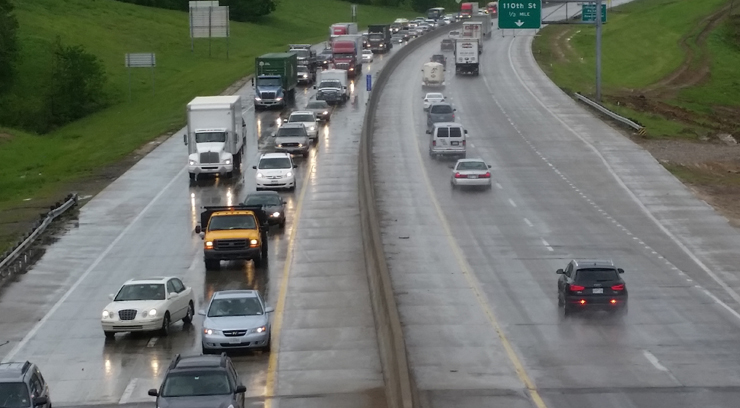 The closure caused traffic to backup.
My KC Scout Traffic Alert Update 3: INCIDENT on I-70 WB PAST 110TH ST
All lanes open. Right shoulder

— Kansas City Scout (@KansasCityScout) May 7, 2015
My KC Scout Traffic Alert Update 1: INCIDENT on I-70 WB PAST 110TH ST
Left lane closed. Left shoulde

— Kansas City Scout (@KansasCityScout) May 7, 2015