This is an archived article and the information in the article may be outdated. Please look at the time stamp on the story to see when it was last updated.
KANSAS CITY, Mo. -- Thomas Orr III was an innocent bystander when he was caught up in a fight and shots were fired into a Californo's crowd last summer.
"Thomas Orr was just at the start of a great and promising career and life in Kansas City, and that was cut short," says Antwaun Smith, an attorney at Smith Law Office.
Smith represents the father of Thomas Orr and filed the wrongful death lawsuit against the man charged with killing Orr, as well as the Westport restaurant where the shooting happened.
"This is a story that is about the Orr family, and this specific tragedy, but it's also a story that`s about the overall increase, massive increase, in violence, in Westport, over the last three years," Smith explained.
Smith said that restaurant, Californos, was aware of the jump in violence in the city's popular entertainment district.
"When they became aware of that violence, and that increase in violence, they had a duty to institute adequate security measures to protect their patrons," Smith said.
According to a witness at an event hosted by Californos, two men started fighting on the patio on Sunday, Aug. 20.
Witnesses said a man then fired a gun into the crowd, killing Orr, who was off-duty and wasn't involved in the argument.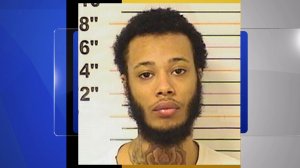 Prosecutors later identified the gunman as 22-year-old Sean Steward.
Steward is charged with second degree murder and other related crimes in connection with Orr's death.
Smith and the Orr family said enough is enough.
"This is our city. It's a place that has been and continues to be very popular, but it's time for not only the city, but for individual businesses, for bars, to take responsibility for the violence that's occurring," Smith said.
FOX4's Melissa Stern called Californos and spoke to one of the restaurant's managers who said the business isn't commenting on the lawsuit.
He did say that Californos is no longer working with the promoter who helped them host popular parties every third Sunday of each month.
"When they take on that sort of responsibility of inviting that many people onto your premises, you have a duty to be reasonable in the kind of security you're going to have," Smith added.
Starting in April, the Westport Community Improvement District will be enforcing security checkpoints.
They've hired the same group that's in charge of security for Major League Baseball.
But Californos is outside of this safety zone.
The new security measures will go into effect weekend nights from 11 p.m. until 4 a.m. beginning in April.
Anyone coming into the heart of Westport will be carded and must go through a metal detector during those hours.