This is an archived article and the information in the article may be outdated. Please look at the time stamp on the story to see when it was last updated.
KANSAS CITY, Mo. -- If you say the name Walt Disney to anyone in the world, you would be hard pressed to find someone that didn't know who he was and what he built.
But what few people know is the entertainment empire he built was cultivated in Missouri -- Kansas City, specifically.
Walt Disney called Kansas City home before taking his talents out west and forming what we now know as the Walt Disney Company.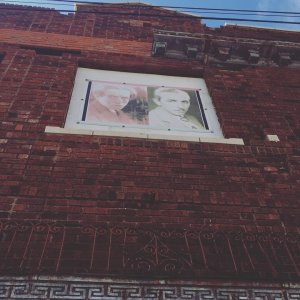 Not only did FOX4's Marcus Officer travel to 31st and Troost to learn about the studio where Disney got his start, he also traveled to Marceline, Missouri, approximately a two-hour drive northeast of Kansas City, where he grew up.
"He would always pick moments in Marceline as inspiration for things not only in the parks but in film or television because that was the most pristine, precious moments of his life," Peter Whitehead told FOX4.
Whitehead spent most of his life telling the story of the Disney family. He is the creative director at the Walt Disney Museum in Marceline.
According to Whitehead, the seed to Disney's imagination was planted during his time on the family farm.
"There's that really visceral touch point connection to not only the city but his farm," Whitehead said. "It was the most important place on the farm for him. He started drawing under that specific cottonwood. This picture was taken in 1956. Every time Walt came back to visit, he went back to visit his dreaming tree."
Inez Johnson and her daughter, Kaye Malins, live on the Disney farm. And through their friendship with Walt and Roy Disney they saw just how much Marceline meant to the Disney brothers.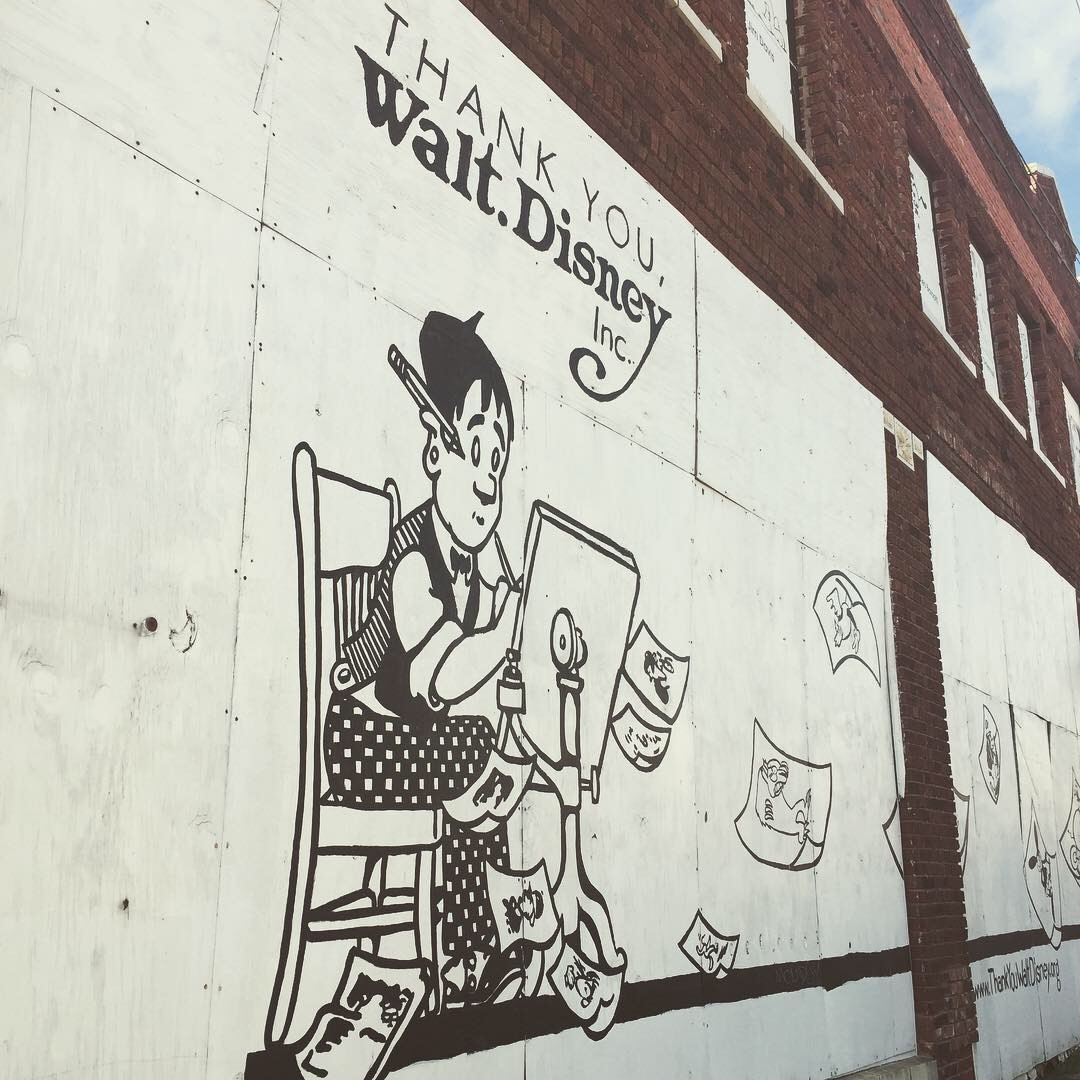 "One of his quotes was, 'More things of importance happened to me those years on the farm that've happened since and possibly in the future,'"Johnson told FOX4. "His daughter Diane told me that until she was an adult, she thought her father spent his entire childhood here because that`s all that he ever talked about."
If Walt Disney planted roots while in Marceline, he blossomed while working in Kansas City.
"Certainly today the Walt Disney Company is the most powerful entertainment conglomerate, especially in the movie side of things, in the world," Butch Rigby told FOX4. "Yet in Kansas City I think the only thing that indicates he was ever here are some of the art institute drawn pictures on this side of the building and a star on the film row walk of fame area."
Rigby has spent nearly a decade and hundreds of thousands of dollars to rebuild and reopen Walt Disney's first company -- Laugh-A-Gram Studios -- on 31st and Troost.
"Whenever you go by this building, take a look up at that office right there. Second floor, north side of the building and know that a very young Walt Disney sat in that office bankrupt, eating a can of beans he found in an empty office down the hall because he couldn`t pay a restaurant tab at the restaurant below," Rigby said. "This building tells that very simple story that the Walt Disney`s of the world come from 31st and Benton and they come from 31st and Troost and that means any kid walking down here can have a little vision."
A vision that started in the middle of Missouri -- underneath a tree where a child with a dream grew into a man who inspired millions of families with his art and passion.
"He actually asked me one time -- we were down on the farm and he goes, 'Do you get the feeling under this tree?' Because his dreaming tree, where he very first started to draw, was on the Disney Farm," Rigby said. "And I did, so he`d ask, 'What`s so special to you?' I go, 'It's the sound of the leaves.' It was a cottonwood tree and cottonwood leaves make a kind of tinkling sound when they blow in the breeze. And he said, 'That`s the magic I felt.'"
A magic that continues to flow through this tiny town today.
But what few people know is Disney had a dream that would've changed Marceline forever -- a theme park in the middle of Missouri.
"He started buying up property," Rigby said. "He bought up the original 40 acres, he had options on almost 300 acres in Marceline. It would've been larger than Disney Land and it was going to be a working, turn of the century farm so kids could remember where their food came from. He wanted the same thing that he had as a boy, he wanted to share that with kids all over the world."
However, this dream wasn't to be.
"It's one of the highlights of my life to think that it happened in small town Missouri," Rigby said. "And the sad thing is it didn't happen because of his early death. And Roy would have seen it through, but he passed away a month after Disney World opened. For 30 years, nothing happened here. It was over and done. They were both deceased."
Rigby said while it makes him sad to think about what could have been, he sees the good in it.
"In many ways I'm almost glad it didn't happen because now you can come and visit Marceline and experience the Marceline that Walt would've experienced when he was here," Rigby said. "If that park would've taken off, I guess we would've been like a Branson almost. We would've been a small town that feels abnormally large for its size because Walt's impression on it. I think we almost dodged a bullet-- although how cool would it be to go to Marceline to go to a Disney Park?"