This is an archived article and the information in the article may be outdated. Please look at the time stamp on the story to see when it was last updated.
KANSAS CITY, Kan. — Police are investigating a deadly shooting that happened near 78th Street just south of I-70 Friday.
Officers say someone in a silver car fired shots then took off.
"I really hope they do catch the people that did this," Myrna Pearson said.  Pearson is a family friend of the victim and came to the scene as soon as she heard what happened.
The victim was identified on Saturday as 20-year-old Darrian D. Stevens, of Kansas City, Kan.
"The maroon vehicle behind me, and another vehicle were stopped at the light up near Quicktrip, heading southbound, the other vehicle began shooting into the maroon car," said Officer Thomas Tomasic with the KCK Police Department.
Tomasic said around 9:15 Friday morning, moments before the shooting, the victim and suspect vehicles were sitting at a red light in the area of 78th and Elizabeth. When the vehicles began traveling south on 78th that's when someone in the suspect vehicle began shooting at the victims.
"The maroon car obviously came across and got into a wreck with the other car here, and the suspect vehicle fled southbound," Tomasic added
The victim went southbound, but crashed into a blue Ford Escape on the south side of I-70 after being shot. The suspects took off.
Officers found a black male, inside of the maroon Ford Fusion dead from apparent gunshot wounds. the driver of the blue Ford Escape was taken to the hospital with minor injuries.
"I just don`t believe it, I`m in shock," Pearson says.
A second individual in the maroon Ford Fusion left the scene before police arrived. They are looking to identify that person.
Police are still investigating whether the people in the two vehicles knew each other.
Police on Saturday released photos taken from surveillance footage of that suspect vehicle, which appears to be a gray 2004 – 2007 Dodge Stratus, 4-door. The suspect was described as a black male armed with a silver semiautomatic handgun.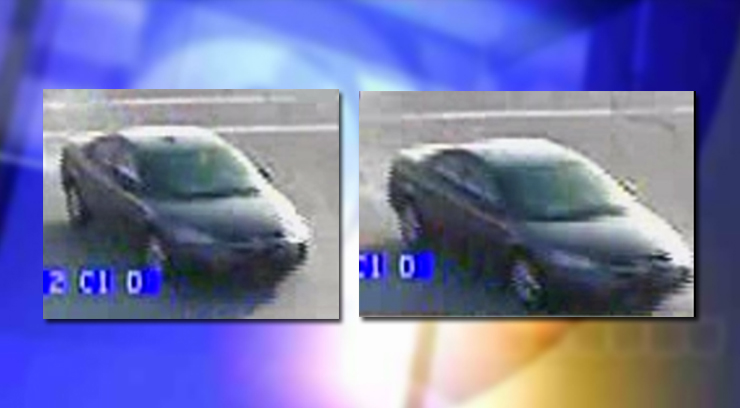 They ask that if you have any information, call the TIPS Hotline (816) 474-TIPS.