This is an archived article and the information in the article may be outdated. Please look at the time stamp on the story to see when it was last updated.
WICHITA, Kan. — Police say the search for 6-day-old Sofia Victoria Gonzalez Abarca continues, though they have found a car thought to be connected to her disappearance.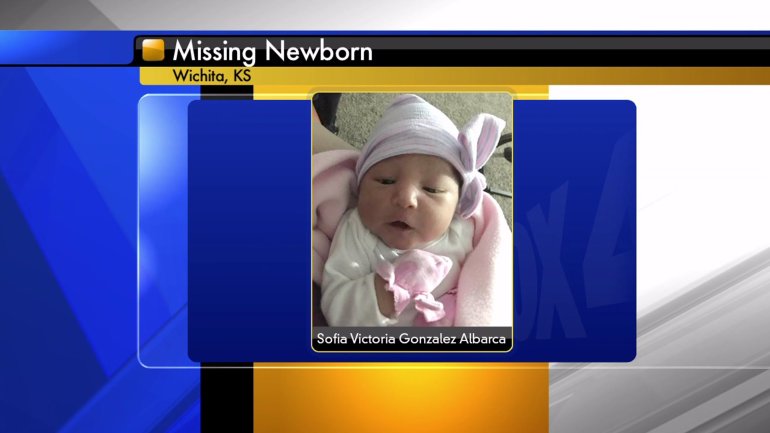 Police say they've made contact with the occupant of a purple Cadillac, but there's been no sign of Sofia. Her mom was shot to death on Thursday afternoon, KWCH reports the shooting happened in the 200 block of North Brunswick in the western part of the city. The father is not believed to be a suspect in the homicide nor the disappearance, investigators have been in touch with him.
Sofia is officially listed as a missing person, Wichita police explained on Facebook why her disappearance doesn't meet the criteria for an AMBER Alert.
Anyone with information on Sofia's whereabouts should call 911 or (316) 383-4661.