This is an archived article and the information in the article may be outdated. Please look at the time stamp on the story to see when it was last updated.
WICHITA, Kan. — The Wichita Police Department held a news conference Thursday to announce the retrieval of Louie the Clown, mascot of the now-closed Joyland Amusement Park.
Louie disappeared from the Joyland property in 2005 or 2006, but an official report wasn't filed until 2010.
Wichita Police Department Detective Matt Lang said a phone tip led to the discovery of Louie at the home of a sex offender who used to work at the park.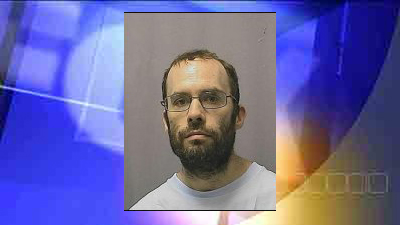 Damian Mayes, 39,  is serving a prison sentence for a 2010 conviction for aggravated indecent liberties with a child and aggravated criminal sodomy. Mayes used to build and repair organs at the park. Louie the Clown was renowned for playing the organ for Joyland guests until the park closed in 2004. (See YouTube video below.)
Louie, the Joyland Clown, found in sex offender's home – http://t.co/fQT3gkj7lf pic.twitter.com/VK5UfOwldJ

— KSN News Wichita (@KSNNews) February 19, 2015