This is an archived article and the information in the article may be outdated. Please look at the time stamp on the story to see when it was last updated.
KANSAS CITY, Mo. -- Strong winds whipped through the metro Monday and knocked down trees and more its path.
One of the first reported incidents was a downed tree near 79th and Oak Street.
The tree left a portion of 79th Street blocked while three crews from Kansas City Parks and Rec worked to chop up the wood and haul it away from the scene.
FOX 4 viewer Bryon Gillespie said the wind blew a trampoline into the side of a Grain Valley home near Southwest Eagles Parkway and Cross Creek. Gillespie added that the trampoline was stuck in the roof.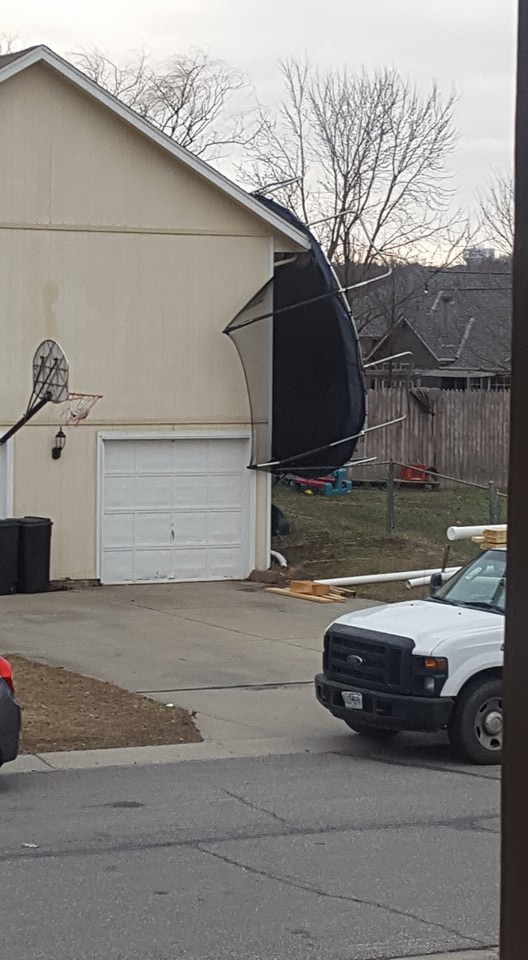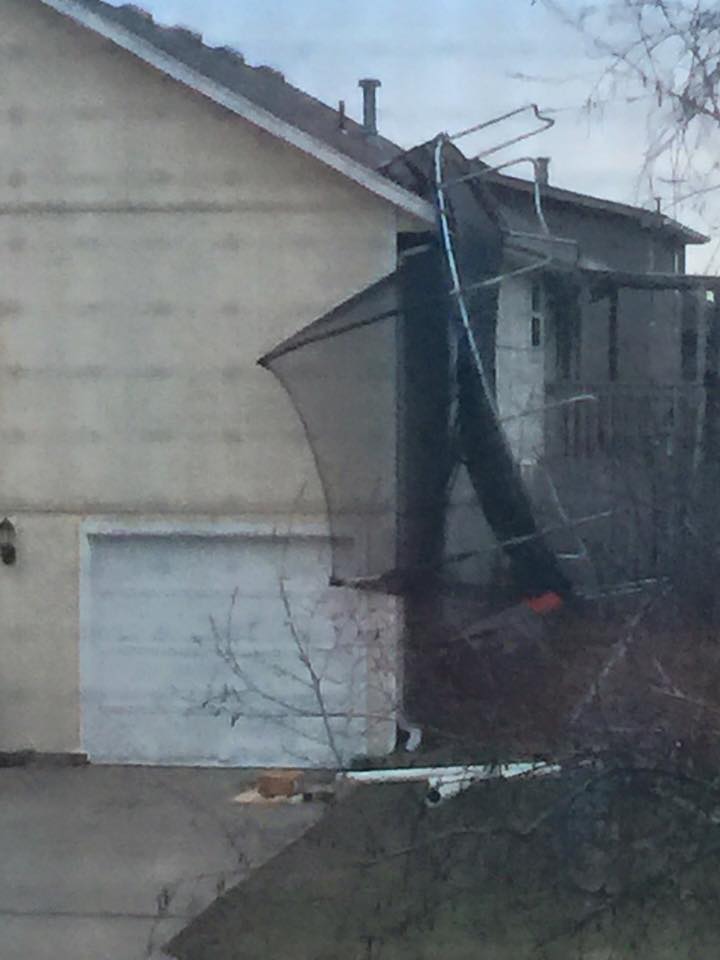 Strong winds also knocked down five power poles in Kansas City, Kan. including one near 43rd Street and Leavenworth Road.
Another tree was uprooted and appeared to have hit the corner of a home along E.  Lowell Street Monday morning.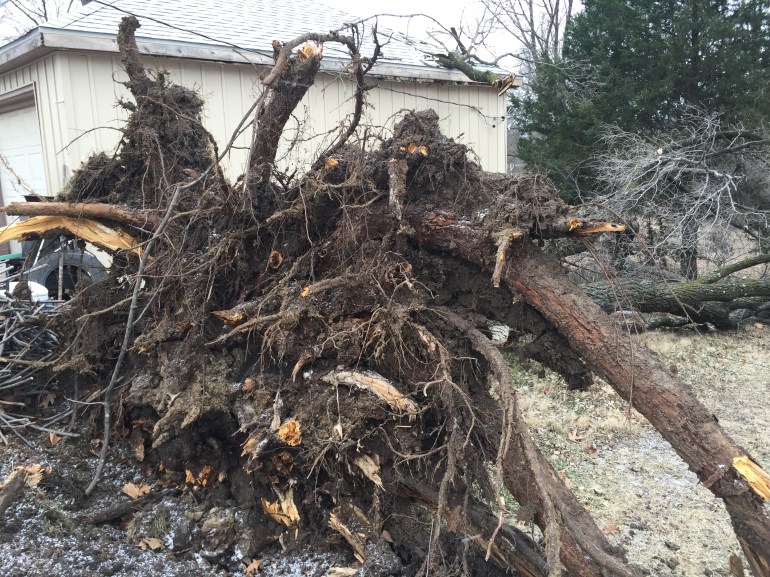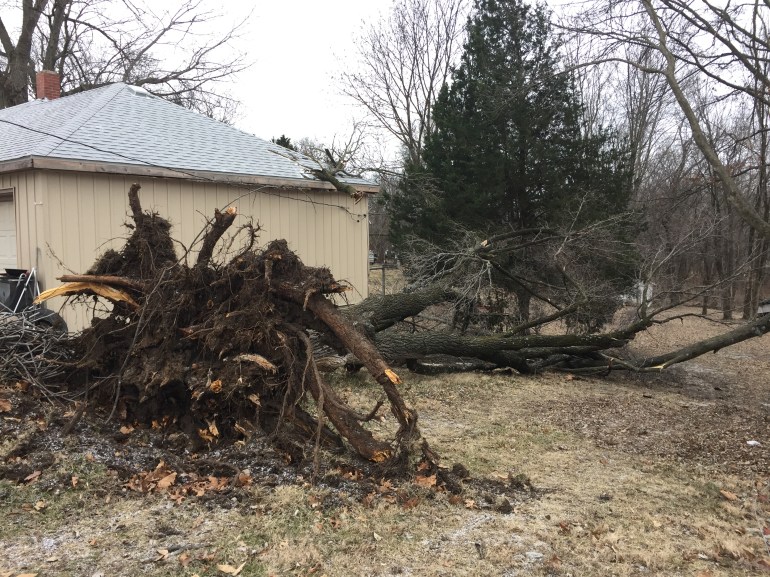 Portions of the metro remain under a Wind Advisory until 6 p.m. Monday as gusts of winds up 45 mph had been reported.