This is an archived article and the information in the article may be outdated. Please look at the time stamp on the story to see when it was last updated.
MISSION, Kan. -- One metro city is booming but still keeping its small-town feel. Mission is experiencing major revitalization in its downtown corridor.
There's something charming about downtown Mission. You can feel it when you walk through the Mission Market, a weekly farm and flower sale in the heart of town, held each Thursday night.
"Very eclectic, very fun. It's got a little bit of everything," resident Elizabeth Ault said. That eclectic vibe extends all across Johnson Drive.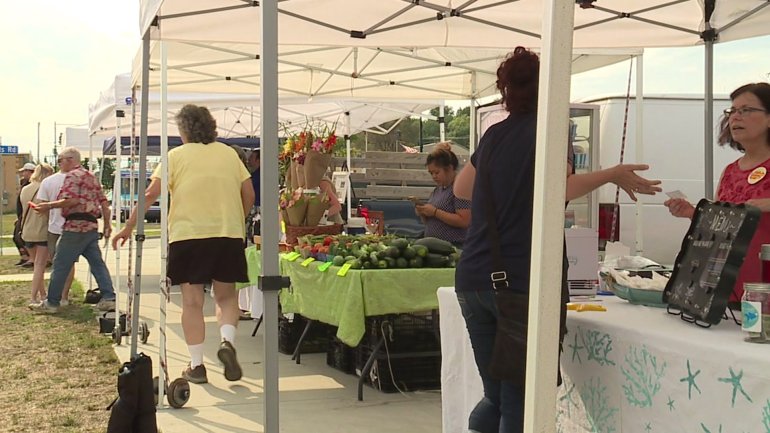 In 2014, this major corridor got a big face lift, making for a more enjoyable drive, walk or jog on its spacious sidewalks.
"It just had that great hometown feel, and I also liked its proximity to a lot of freeways," said Kathy Gates, the owner of Running Well Store.
That homey feel is why Gates chose Mission to open her third specialty running store in the metro. On Thursday nights, they host a free run through town, which is an important path in creating a sense of community.
"Community is so incredibly important. It's really easy to go online and shop or go to Dick's and shop. We want to be someplace where you come in and instantly feel welcome, no matter your goals. We want to connect with each one individually and want to see you succeed," Gates said.
After all that exercise, you might work up an appetite. Far from ancient ruins, you'll find a taste of European food and culture right here in Kansas.
Daisy Rodriguez hails from Puerto Rico. Husband and business partner Ted Galavas is from Greece.
"Places where we ate our way through mostly were Italy, Spain, Greece and France, and we lived in Greece for almost 20 years. After that is when we came to Kansas City," said Rodriguez, owner of Oregano & Thyme.
The couple quickly realized how challenging it was to make their favorite dishes from home, here in the Midwest, and decided to make a business out of their favorite flavors from abroad.
"We couldn't find all the ingredients we were used to cooking with in one place. And a lot weren't available at all, so we decided this was a good time and a good opportunity. These things are uniquely ours, really you can't go almost anywhere in the greater Kansas City area and find products from all those different countries in one spot," Rodriguez said.
Oregano & Thyme, a Mediterranean market, serves unique lunches daily. You can find a variety of authentic pastas, sauces, seasonings, charcuterie, fresh bread and more. They'll even offer recipes you can make with ingredients found right in the store.
The couple said Mission has proven an excellent home for their small market concept thanks to its convenience to the city and walkability.
"A lot of people are surprised that we're here. I think we're pioneers of what Mission is becoming," Rodriguez said.
With shopping and exercise complete, and a full stomach, you might be ready to relax and unwind. Step into the Peppermint Sea Studio to immerse yourself in art therapy.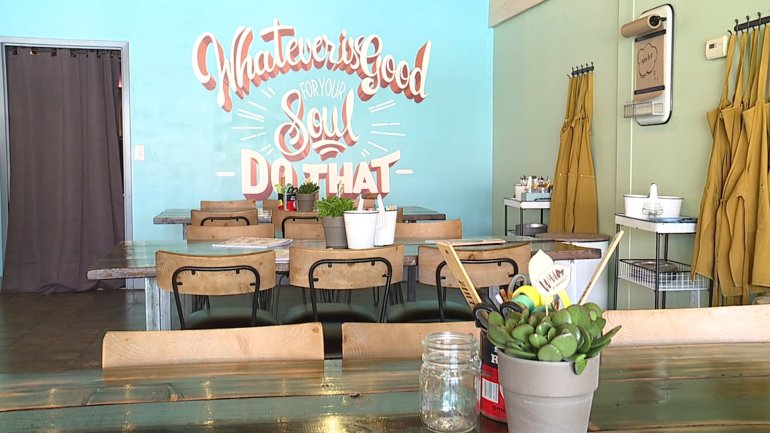 "We like to say we tend to their creative curiosities so they can try new things through the creative arts," studio owner Charity Marrone said.
Marrone just opened the space after holding private classes for years in her home.
The studio currently holds some group classes and hosts private parties, and this fall, will offer open hours in the afternoon where you can come in and create.
This entrepreneur said she picked the perfect moment to expand her business in Mission at a time when Johnson Drive is experiencing renaissance.
"It's been a great time to be here. There's a wide variety of businesses coming in and the people who have been here have been really welcoming. And in just the two months I've been here, I've already been able to collaborate with three different businesses," Marrone said.
And soon, there will be even more collaboration possibilities.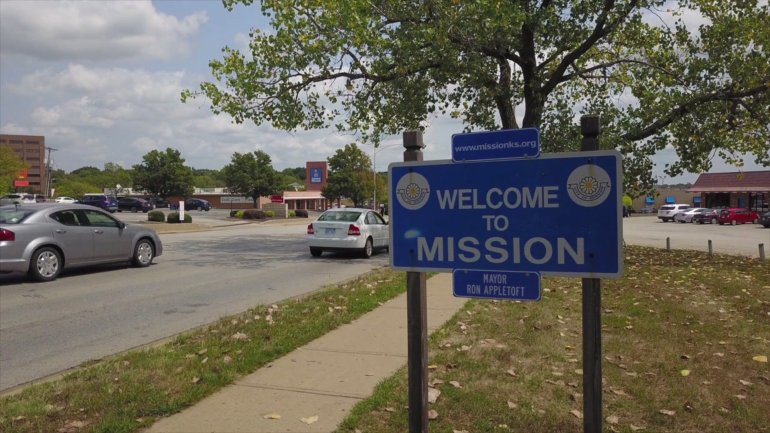 The next phase of Mission's growth is on the horizon.
The Mission Trails project will start construction this fall, bringing 200 apartments, new retail and a large restaurant to Johnson Drive.
And just up the street, on the site of the old Mission Mall, plans for the "Gateway" project, which is expected to boast a massive food hall, being created by a celebrity chef from Bravo's "Top Chef." An entertainment venue, additional retail, and two hotels are expected to round out the development.
Residents are thrilled with the revitalization they've already seen and can't wait for what's next.
"I think it'll be completely different and I'm excited to be a part of it,"  Gates said.
"It's fun, it's growing. It's for little families like mine. It's perfect," Ault said.
There are plenty of clear signs this Kansas community is on a Mission.
---
Editor's note: This is part of a new segment where FOX4 looks at the "Cool Cities" in our area on Thursday nights during FOX4 News at 9 p.m. But we need your help! 
Post your photos on social media using #FOX4CoolCities or drop us a line on Facebook to tell us what you love about your city. Next Thursday night, we're headed to Parkville. Tell us what we should check out!