This is an archived article and the information in the article may be outdated. Please look at the time stamp on the story to see when it was last updated.
BLUE SPRINGS, Mo. – From a massive city hall renovation project to a new manufacturing plant, big things are happening in Blue Springs.
Faurecia, one of the world's largest car equipment suppliers, is in the process of building a multi-million-dollar plant off Interstate 70.
"It will be a $60 million investment," said David Ralston, the plant's manager. "Blue Springs was a good location because it's close to Ford. It's close to GM, and it's close to a main thoroughfare."
The facility will employ more than 300 people and is expected to open in late fall.
Across town, on Wyatt Road, agritourism is on the rise at Colonial Gardens.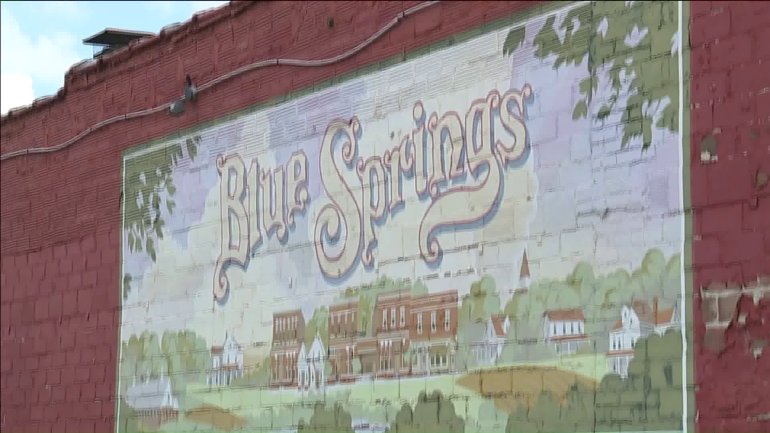 "It's were you start to fuse tourism destination with food and locally produced products," said Kelly Chamberlain, the general manager at Colonial Gardens.
What started as a plant nursery 50 years ago has grown into a destination experience for horticulture and agriculture enthusiasts. The 43-acre property houses thousands of plant species; they also offer workshops and classes, and there's a new cafe and courtyard.
"We have families that spend the whole afternoon out here, listening to live music, sampling food and the kids love the scavenger hunts," Chamberlain said.
Moving forward, there are plans to build an amphitheater, more event space and orchards where guests will be able to pick their own fruit.
If you're looking for something to eat, Zarda BBQ off Highway 7, has been cooking up some of the city's best meats since 1976.
"Recently, we`ve re-invented ourselves a bit with a limited reserve menu, which are items we grew up eating ourselves in the back of the kitchen," said Terry Hyer, COO of Zarda.
The specialty menu includes sandwiches like the "Hog Wild" and "Turkey Crunch" and "Burnt End Baked Beans."
"We said, 'Let`s start putting this on the menu and see what our customers think about it,' and low and behold the limited reserve menu now is probably 70 percent of our sales," Hyer said.
This second-generation family restaurant isn't just popular in Blue Springs. It's also the barbecue of choice for the Kansas Chiefs during training camp.
"We`ve been catering training camps for the past 30 years," Hyer said. "It`s a lot of players. They eat a lot of food. This goes back to Derek Thomas and Neil Smith."
Need a cool spot to wash down that barbecue? Stop by the city's first and only brewery, East Forty Brewing, in downtown.
"We try to offer something for everybody, and we try to really focus on local products and high quality hand-crafted products," owner David Mann said.
East Forty Brewing opened in June. Mann chose downtown Blue Springs because of the incentives offered by the city.
"There`s a district that encompasses downtown Blue Springs, the Main Center Redevelopment Corporation, that allowed for tax abatement so we could recover some of the construction costs over the next 25 years," Mann said.
The family-friendly business has more than a dozen beers on tap, including cocktails, and no worries if you can't find a babysitter. There are games, toys and non-alcoholic drinks to keep minors occupied.
So whether you're looking for a job, grub or someplace to spend the day, in the words of Mayor Carson Ross: "Blue Springs is the place to be because we're a city on the move and on the right track."