This is an archived article and the information in the article may be outdated. Please look at the time stamp on the story to see when it was last updated.
THOUSAND OAKS, Calif. — Under the constant threat of a looming wildfire, Thousands Oaks is still shrouded in grief.
It's been one week since a gunman killed 12 people at the Borderline Bar & Grill. One week of vigils, fundraisers and tears.
The killer apparently predicted that nothing would change, but he was wrong. The shooting has united Thousand Oaks under the goal of not letting the massacre — or its victims — fade from memory, even as the city grapples with a raging wildfire.
"I'm just trying to stay strong for my family, for the press, for my kids and my wife," said Jason Coffman, whose son died in the shooting. "But I promise you, when I have time to cry, I cry."
Honoring the victims
At least one of the victims will be laid to rest this week; others have been remembered in memorial services.
Ventura County Sheriff's Sgt. Ron Helus, 54, was one of the first officers to arrive at Borderline Bar & Grill. He was shot several times as he tried to stop the gunman.
Helus' funeral was Thursday, and law enforcement officers saluted as his hearse traveled by.
Coffman's son, Cody Gifford-Coffman, was remembered in a memorial service on Wednesday. His friends and family say the 22-year-old lost his life shielding others from the gunfire.
By Wednesday evening, Coffman's father was running out of steam. After greeting well-wishers at his son's memorial service he stepped away to hit some golf balls at a course nearby.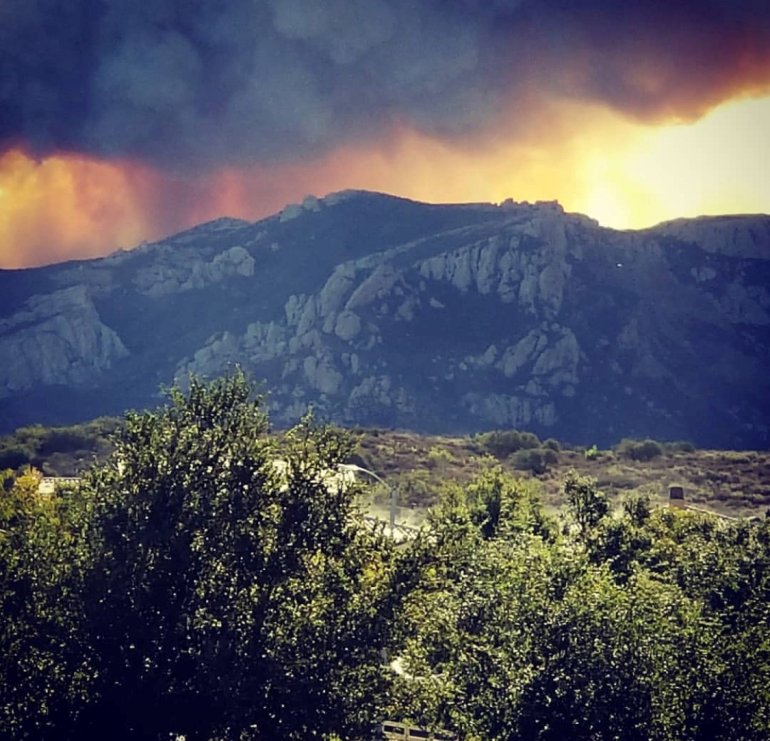 "I've barely hit any golf balls. I've just been crying," Jason Coffman said in a phone call from the golf course. "There's nothing but grief going through my mind right now, grief and heartbreak."
On Monday night, hundreds gathered to remember best friends and off-road enthusiasts Blake Dingman and Jake Dunham. The mourners revved trucks and flew American flags
"Such an outpouring of love," Carol Smith, Dingman's grandmother, told CNN affiliate KABC. "They were such fun-loving kids. They had a good time together."
The tributes extend beyond Thousand Oaks. On Saturday, during warmups for a game at the Staples Center in Los Angeles, the Los Angeles Clippers and Milwaukee Bucks wore shirts with the victims' names. The front of the shirts said "enough," an apparent call for action to end gun violence.
Where the investigation stands
Authorities are still trying to determine why 28-year-old Ian Long opened fire on a crowd of young people. And because the gunman killed himself, we might never know the motive.
But an ominous Facebook post apparently written by the killer predicted that not much would change.
"I hope people call me insane … (laughing emojis).. wouldn't that just be a big ball of irony? Yeah … I'm insane, but the only thing you people do after these shootings is 'hopes and prayers'.. or 'keep you in my thoughts'… every time… and wonder why these keep happening," the writer posted.
One tragedy after another
Shortly after the mass shooting, Thousand Oaks had to grapple with another tragedy: the Woolsey wildfire, which has torched more than 97,000 acres of Southern California and is still raging out of control.
Firefighters who responded to the Borderline bar massacre had to quickly shift gears and battle the Woolsey Fire hours later.
And many Thousand Oaks residents, still grieving the 12 victims killed at Borderline, had to evacuate.
Some of those residents were allowed to go back to their homes this week and see what's left, CNN correspondent Scott McLean said. But on Tuesday, the Woolsey Fire kicked back up again, forcing Thousand Oaks residents to flee once again.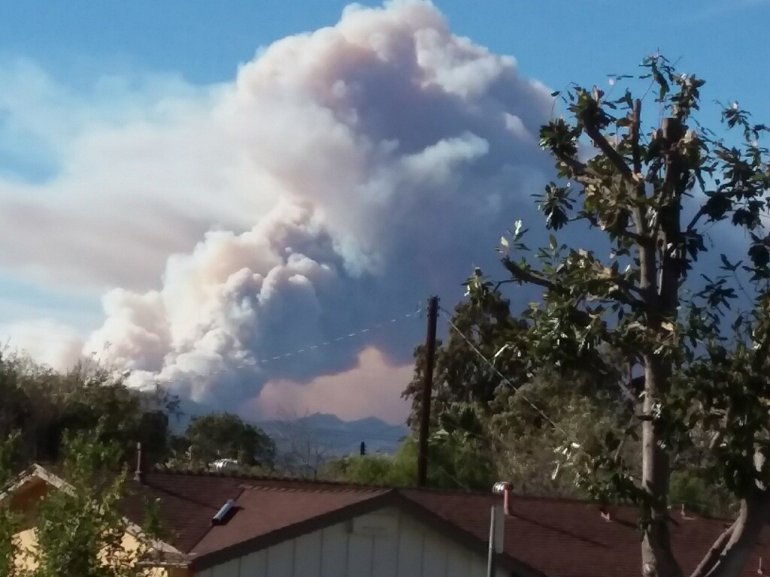 The back-to-back tragedies have been grueling for investigators handling the Borderline mass shooting.
"As you can imagine, dealing with a crime scene of that magnitude, wildfires, loss of homes, and in the midst of it trying to grieve, planning a funeral for a fallen officer — it's extremely challenging," Ventura County sheriff's Sgt. Eric Buschow said Wednesday.
Buschow said shortly after the massacre, some investigators were evacuated from their homes — himself included. And the pace has been nonstop as authorities cope with exhaustion and grief.
They slept in their cars and returned to the scene early Friday morning, said Buschow, who lives in Thousand Oaks.
"Everyone is working long hours and trying to come to terms with horrible loss of life," Buschow said.
How the community is moving forward
Borderline has been closed since the shooting, and its owner is not sure if he will ever reopen it. But he knows he has to decide soon.
"I don't know if (reopening) is going to feel right. But once I stand inside that building, it's going to be like going to my childhood home, and I'll know. I'll know then," Brian Hynes told CNN's Brooke Baldwin on Monday.
Also Monday, crowds formed long lines outside Cody Coffman's favorite pizza store for a fundraiser. The proceeds will fund a baseball scholarship for the Pony League Cody Coffman served as an umpire for.
In the week since the mass shooting, some surviving victims and relatives of those killed said now is the time for tougher gun control.
Susan Orfanos lost her son, 27-year-old Telemachus Orfanos. The young Navy veteran survived the mass shooting in Las Vegas last year but was killed in the California massacre.
"I don't want prayers. I don't want thoughts," Susan Orfanos told CNN affiliate KABC. "I want gun control, and I hope to God nobody else sends me any more prayers."