This is an archived article and the information in the article may be outdated. Please look at the time stamp on the story to see when it was last updated.
RAYTOWN, Mo. — Police are asking for the public's help, but so far have not received many tips, about a murder early Sunday night at 63rd and Blue Ridge Cutoff.
The victim is Jake Brantner, 39. He was shot and killed at about 8:30 p.m., in a fairly busy parking lot area. Police say there were plenty of people who saw what happened but as of Monday, they had only received three calls to the TIPS Hotline.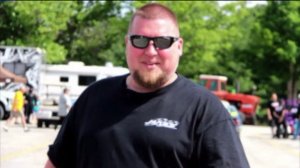 According to a witness, a little girl, Brantner's 10-year-old daughter, was in the car when he was shot nearby.
"There was a little girl sitting in the passenger seat crying and a man outside the car… outside the car bleeding," said the witness, who didn't want to be identified because the gunman has not been arrested.
The witness says she was in the parking lot of a strip mall at 63rd and Blue Ridge Cutoff when she heard several gunshots. After the gunshots stopped, she says she drove over to where the sound came from and that's when she saw the man and the little girl.
"I asked her to unroll the window and she did. I asked if she was ok, she was, she was asking for her dad. I didn`t want to say anything about her dad because from where she was sitting I didn`t think she could see him laying there," said the witness.
A friend and former neighbor of Brantner says he was a family man and also well-known in the racing community. He took a buyout from General Motors to start his own automotive shop that specialized in race car fabrication.
"Just shocking and I feel really bad for this little girl and her family," said Daniel Holdcroft.  "I think it will be with her the rest of her life. It's going to be, she is going to be traumatized the rest of her life."
Police ask witnesses to call the TIPS Hotline at 816-474-TIPS.
"He was a good guy," said Holdcroft. "You couldn`t ask for a better neighbor. If you needed anything he was right there to help you."