This is an archived article and the information in the article may be outdated. Please look at the time stamp on the story to see when it was last updated.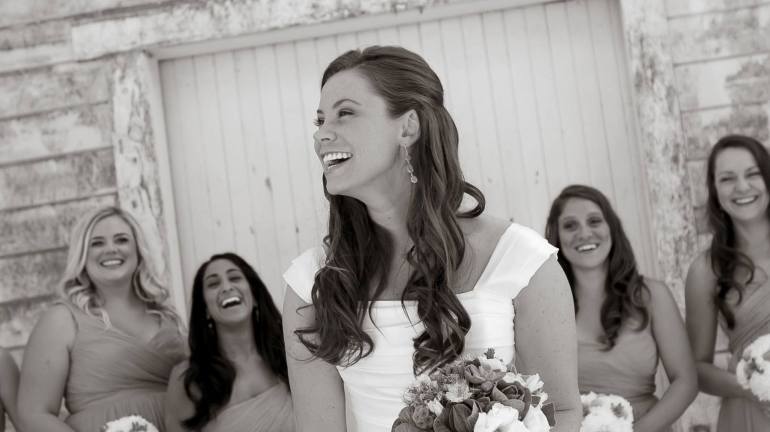 PORTLAND — A 29-year-old woman has chosen Nov. 1, 2014 as the day she will die — two days after her husband's birthday.
Brittany Maynard was a vibrant young woman. She has run several half marathons, spent a year traveling through Southeast Asia and once climbed Mount Kilimanjaro in Tanzania, East Africa.
On Jan. 1, 2014 her world changed when she was diagnosed with grade II astrocytoma, a severe brain tumor. Doctors predicted she had 10 years to live.
"When you're 29 years old, being told you have that kind of timeline still feels like being told you're going to die tomorrow," she said.

Despite having surgery, her prognosis took a dramatic turn for the worse a few months later. The cancer had progressed to glioblastoma multiforme (GBM), the deadliest form of brain cancer. With it, patients typically live about 14.6 months. Maynard was given just six. Doctors said her death would be slow and painful as the tumor grew, causing her headaches, nausea, vomiting, weakness and seizures.
Maynard has chosen to use medicine prescribed by her doctor to end her life on Nov. 1 so that she may die with dignity, she said. She's adamant that her decision is not suicide.
"There is not a cell in my body that is suicidal or that wants to die," she told PEOPLE Magazine. "I want to live. I wish there was a cure for my disease but there's not."

Maynard has joined forces with Compassion and Choices, an end-of-life advocacy organization. She said she wants others to have the freedom in choosing death when faced with circumstances like hers.
"Being able to choose to go with dignity is less terrifying," she said.
Maynard and her entire family moved to Portland after her diagnosis in order to have access to Oregon's Death and Dignity Act, launched in 1997. Since then, 752 people have used it to legally choose death by prescription medication.
Maynard told People on that Nov. 1 she will pull apart 100 capsules of the sedative secobarbital, dissolve them in water, and drink it.
"I don't want to die but I am dying," Maynard tells PEOPLE in a new interview. "My [cancer] is going to kill me, and it's a terrible, terrible way to die. So to be able to die with my family with me, to have control over my own mind, which I would stand to lose – to go with dignity is less terrifying."
Maynard will not speak again publicly as she "heads into her final weeks," her representative said on Monday. She also posted an update on her blog earlier this month:
"The response from you all has surpassed our wildest expectations. On behalf of my family, thank you for the outpouring of love and support.
This journey has been challenging, to say the least. We've uprooted our lives. I take prescription drugs to reduce the swelling in my brain, that have caused my entire body to swell instead. Dan and I have given up our dreams of having a family. My mother is soon to lose her only child. We can all agree that no parent should bury their child.
I didn't launch this campaign because I wanted attention; in fact, it's hard for me to process it all. I did this because I want to see a world where everyone has access to death with dignity, as I have had. My journey is easier because of this choice.
I am so lucky to have known the love of an amazing husband (my husband Dan is a hero), a loving, caring mother, and an incredible group of friends and extended family. As my time draws closer, I hope you will all take up my request to carry on this work, and support them as they carry on my legacy. I'm so grateful to you all."