This is an archived article and the information in the article may be outdated. Please look at the time stamp on the story to see when it was last updated.
MEMPHIS, Tenn. (WREG) — A woman is banned from the Memphis Zoo after climbing over a barrier and attempting to give cookies to the lions. The woman recently became a zoo member and had two run ins with zoo staff.
Last week, she tried to feed cookies to the lions by tossing them according to sister station WREG.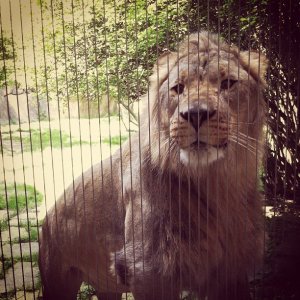 Monday, however, she climbed over a barrier at the entrance to Cat Country. There were still bars between the woman and the lions as she, once again, tried to feed them cookies.
"After repeated offenses, a Zoo visitor was asked to leave permanently when they violated Zoo policy by crossing the first of several barriers which separate our guests from the lion enclosure. This person has been banned from the Memphis Zoo indefinitely. It is crucial that all visitors respect the barriers put in place for the safety of themselves and our animals," said Abbey Dane who is a spokesperson for the zoo.
The name of the woman has not been released.
To its credit, the Memphis Zoo has tried to have a little fun on Facebook with the attention the incident has received.