This is an archived article and the information in the article may be outdated. Please look at the time stamp on the story to see when it was last updated.
KANSAS CITY, Mo. — On November 20 a driver evading police in a stolen SUV crashed into a building at 18th and Oak, causing it to partially collapse. Police arrested 38-year-old Sinead Lynch after removing her from the rubble, and on Monday prosecutors charged her with three offenses.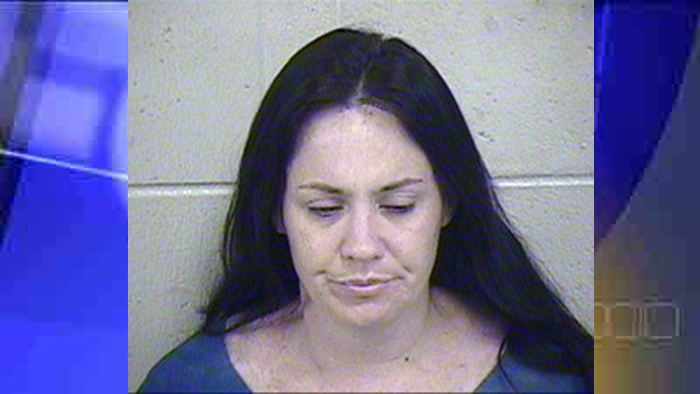 Lynch faces first-degree tampering with a motor vehicle, resisting arrest by fleeing and operating a motor vehicle in a careless and imprudent manner.
According to a probable cause statement, a man reported his 2005 Nissan Armada stolen from a Days Inn located at 7100 NE Parvin Road at about 2:30 a.m. on November 20.  The man told police he had given a ride to a woman he didn't know, and later gave her his keys so she could retrieve her purse from the SUV. Instead of returning his keys, the man told police the woman drove away.
Shortly after 10 the same morning, officers saw the stolen SUV being driven fast near 12th and Benton. Court documents describe the driver ran two red lights, prompting police to give chase. The driver didn't stop, reaching speeds as high as 60 miles per hour, driving on the wrong side of the road and even onto sidewalks where pedestrians were sent scattering.
When the driver tried to make a left turn at 18th and Oak, they lost control and smashed into the front of a building, causing a partial collapse. The building's owner said that $300,000 in damage was done to the building. Police said Lynch was identified as the driver after rescue crews freed her from being trapped in the collapse.
Lynch remains in jail and is being held on a $50,000 cash bond, online records don't show when she's due back in court for the charges filed Monday. In June of 2014 Lynch pleaded guilty in Jackson County to resisting arrest and served 120 days of shock incarceration. She was in the midst of a three-year supervised probation sentence at the time of her arrest. She's due in court for a probation violation hearing on December 5.