This is an archived article and the information in the article may be outdated. Please look at the time stamp on the story to see when it was last updated.
OVERLAND PARK, Kan. — A woman who ran a child care facility in Overland Park is now facing charges after investigators discovered her operation was unlicensed.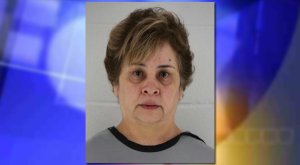 Bilma Maese-Sanchez was arrested Wednesday and is charged with aggravated endangerment of a child and unlawfully maintaining a child care facility.
Prosecutors charged Maese-Sanchez stemming from an investigation dating back to early February.
Maese-Sanchez was booked in the Johnson County jail on a 10,000 bond.