This is an archived article and the information in the article may be outdated. Please look at the time stamp on the story to see when it was last updated.
COUNTRY CLUB, Mo. — Police say a woman was seen on surveillance cameras taking credit cards, car keys and cash all while 250 members of Family Worship Center's congregation worshiped last Sunday. Brenda Ann Perry, 48, has been identified as the alleged thief and charged with first degree-burglary, theft of a credit card, theft of property valued at less than $500 and fraudulent use of a credit card. Perry remains at-large, but a warrant for her arrest has been issued.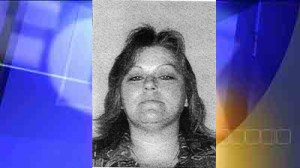 A probable cause statement form the 5th Judicial Circuit Court in Andrew County states that Perry was seen inside the church at about 10:30 a.m. attempting to open locked and closed doors. She was also seen taking a victim's keys, debit card, cash and checks from a coat that was hanging up near a kitchen.
She's then accused of going into the victim's car and taking a purse that had more credit cards, personal information and cash before traveling to Jessie's Last Stop at Interstate 29 and Highway 71. She reportedly used a U.S. Bank card to pay for a tank of gasoline.
Once captured, prosecutors have requested a $100,000 bond to keep her in detention. If you've seen Perry you are urged to contact the Andrew County Sheriff's Department at (816) 324-4114 or the TIPS Hotline at (816) 238-TIPS. Country Club is a village located just north of St. Joseph, close to an eastern bank of the Missouri River.