This is an archived article and the information in the article may be outdated. Please look at the time stamp on the story to see when it was last updated.
KANSAS CITY, Mo. —  A call for an ambulance in Midtown early Tuesday morning has turned into the city's latest homicide. Police said the death of a woman in her apartment at 37th and Forest is suspicious.
When paramedics arrived at the Luxor Apartments just before3 a.m., police said Kimberly Hetzler was already dead.
Police said a man had come to visit the woman and called 911 after finding her body. Police said Hetzler's body had obvious signs of injuries and that's why detectives have been investigating this as a homicide.
A neighbor told FOX 4 News when he saw the victim last week, it looked like she had been roughed up.
"Just a little black eye markings," James Palmer described. Palmer said the woman would not talk about the injury, which caused him some concern.
"At first it kinda did," Palmer said. "But you know anything can happen. She could have fell or anything. She could have got into it with somebody, I don't know. Anything can happen."
Palmer described the woman as kind-hearted and friendly. He said the victim sometimes would cook a meal and share it with him. And they watched TV together in her apartment.
Neighbors also said this is an apartment building where everyone knows each other. They claim it's not unusual for folks to be up at all hours of the night.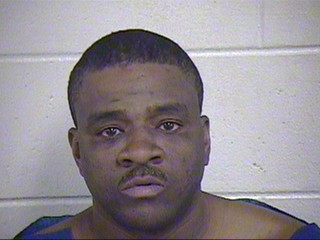 Police Chief Darryl Forte tweeted Tuesday night that Morris Smith, 45, was charged with first degree murder and his bond set at $500,000.
Refresh this page or turned to FOX 4 newscasts to stay up to date with thelatest information.
.@kcpolice Morris Smith, 6-30-69 charged w/ murder I, $500,000 bond,for death of Kimberly Hetzler who was killed this morning on 37th st

— Darryl Forte' (@sheriffforte) January 21, 2015
Previous coverage: