This is an archived article and the information in the article may be outdated. Please look at the time stamp on the story to see when it was last updated.
KANSAS CITY, Mo. -- A woman, who's being called a stockholder in one of Kansas City's so-called forgotten about communities, was found dead in her home in the 4200 block of Forest after she didn't show up for work Tuesday.
"A beautiful person...A peaceful person," that's who the world lost today, according to Bill Drummond.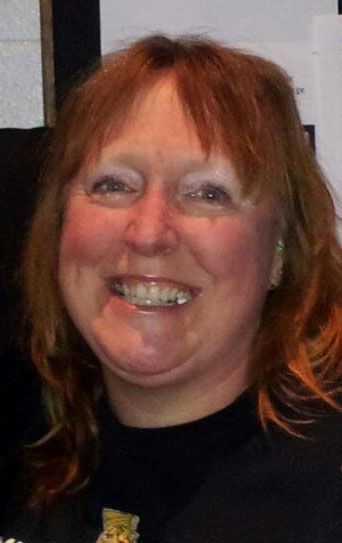 He says he and the victim, identified Wednesday afternoon as Teresa E. Kellough, 49, had a three year friendship. They were both part of a group called Emerald City.
Members of the group specifically moved to Mannheim Park, to bring a sustainable, self-sufficient and creative atmosphere to the area.
"She was part of an intentional community of people who've come into this neighborhood, and that's why this hurts so much," said Drummond.
On Wednesday, friends of Kellough said she moved into the neighborhood more than two years ago, to help fix it up and restore the area. She got a neighborhood assistance grant and rehabbed her own home.
They said she worked as a dog groomer at Pete & Mac's Pet Resort in Lenexa, Kan.
Police say coworkers found Kellough's body after going to her home to check on her, when she didn't show up for work. She had been shot dead.
The news is hard hitting for bill Drummond who didn't realized his most recent conversation with her, would be their last.
"We actually were sitting on front porch last night talking about the community, where the community is going, how our neighborhood is developing," said Drummond on Tuesday.
As of Wednesday evening, Kellough's killer was still at large, but neighbor Connie Willson, hopes not for long.
"I do have kids. That's kids in this neighborhood and i hope that they do find him and lock him up," said Wilson.
Neighbors say Kellough leaves behind a 21-year-old son in college.
"It's devastating, but we will you know bounce back and we're gonna keep on doing what we're doing," said Augusta Wilbom of the Neighborhood Housing Association.
On Saturday neighbors will gather at the community garden to remember their friend.
Anyone with information is urged to call the TIPS Hotline at 816-474-TIPS.
Earlier Coverage: