This is an archived article and the information in the article may be outdated. Please look at the time stamp on the story to see when it was last updated.
KANSAS CITY, Mo. -- A South Kansas City woman got hooked by a car and dragged 10 feet after she tried to stop someone from stealing a pitbull puppy out of her arms.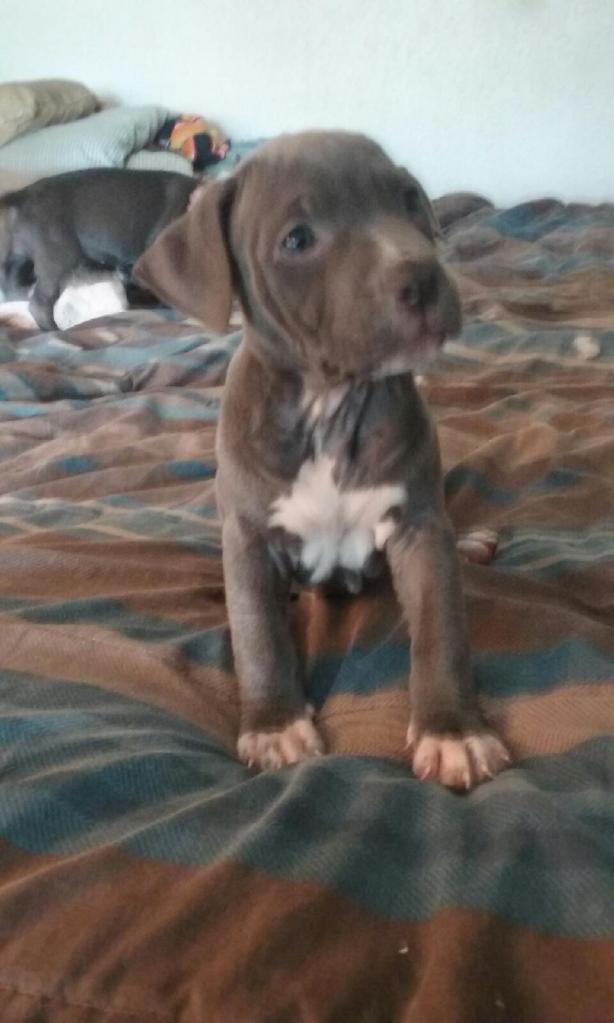 It happened Sunday evening in a parking lot near the Conoco gas station at Bannister Road and Blue Ridge Boulevard.
Chrissie Cave said she has been trying to sell a litter of eight pitbull puppies for the past two weeks. She was down to just two female pups when someone decided they were going to steal one and drive off.
"I'm very upset that this is what it`s come to," she said. "I'm street smart, you know? I know that this can happen at any time. I just happened to let me guard down and it's sad. It's horrible."
Cave was parked near the gas station around 9 p.m. when two strangers pulled up and a woman in the passenger seat said, "'Oh puppy! Can I see?' and held her arms out!"
When Cave leaned toward the car window, the woman snatched the dog right out of her arms.
"When she got her hands on it, he hit the gas," Cave said of the male driver.
He accelerated so quickly, Cave didn't have time to back away. Her arm got caught on the window, and her body was dragged for 10 feet.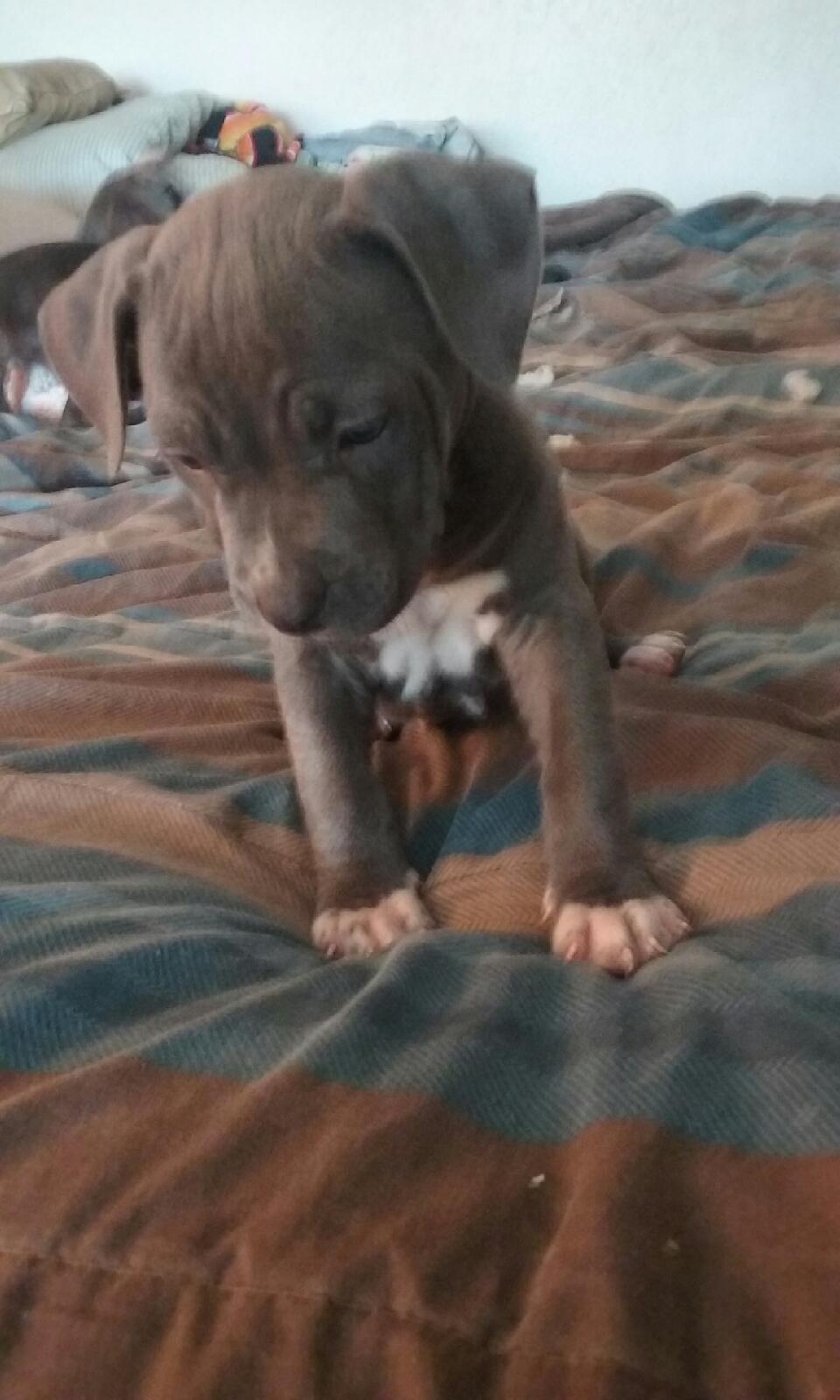 "They sped off as I started to get up," she said. "He hit the brakes and he made sure he didn't run over me, but then as I got to my feet, he took off again."
Cave must now wear a sling for an injured elbow, but she's more concerned about the stolen puppy.
"I'm so worried about her right now," she said. "I hope she's in good arms, got a good home. I hope that they're not mistreating her."
Cave said she does not know who the people are, or what they plan to do with the dog, but she hopes they get caught soon.
"I want these people to know that they`re not going to get away with it," she said. "The cops did end up getting some kind of surveillance and I will prosecute and do everything I can to the fullest, and I hope that they feel bad. I really do."
Cave said the thieves were driving an older model red car. The driver was a black man in his 20s, and the woman was white with bright red hair.
The gas station would not provide FOX 4 with a copy of the surveillance video, but if you know anything, call Crime Stoppers at (816) 474-TIPS.