This is an archived article and the information in the article may be outdated. Please look at the time stamp on the story to see when it was last updated.
WYANDOTTE COUNTY, Kan. — Dennis Clark pleaded 'no contest' to a charge of aggravated sodomy for sexually abusing a patient in his care at Menorah Medical Center, but this is just the beginning of justice in Clark's story.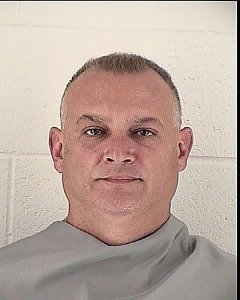 Prosecutors in two counties said Dennis Clark was a serial abuser. After backing out of a plea deal with the Johnson County District Attorney's Office several times, Clark finally (in a sense) took responsibility for his sexually criminal behavior.
Clark admitted to and has been found guilty of aggravated criminal sodomy, when as a recovery room nurse at Menorah Medical Center, he told a patient coming out of anesthesia that he needed to check her gag reflex by sticking his penis in her mouth. The patient was too sedated to fight back.
"It's the worst betrayal anyone can experience."
One woman, who has asked not to be identified, said she was in a similar situation while under Clark's care at Providence Medical Center.
"He would say things to me and stroke my hair. 'Don't worry. You are not going to remember this tomorrow.' He was very, and it breaks my heart to say this but, he was very comforting during the assault," she said, then after a pause added, "he was just nice."
The woman said while waking up from anesthesia, she experienced Clark fondling her breasts and doing other things that she said amounts to rape.
"It has destroyed me, my life, who I am. It's destroyed me."
The woman said when she could finally face what happened to her, she went to the hospital to ask about missing documents in her medical file, where she was met by someone from risk management.
"She said, 'unfortunately, he was on your case and this has happened to other women," the woman recalled. "It did not hit me until I was setting in there and they called a counselor in for me and I broke down."
"I hope one day he feels the pain that I am feeling, and I just hope one day that they say. 'you know what? This is your fate,' because he gave me my fate and I didn't have a choice in it."
That day may come for her. Clark has been charged with aggravated sexual battery in Wyandotte County for her case and three others.
"I don't consider myself a victim. I consider myself a survivor of a really bad situation," she explained. "I don't think I will ever be the person that I used to be. I think it is about discovering a new person now and this isn't going to be my story anymore."
Dennis Clark will will be sentenced in Johnson County on Jan. 5. He could spend anywhere between 12 to 54 years in prison. He is also now a registered sex offender.
After that sentencing, the prosecution process will begin all over again in Wyandotte County Court.