This is an archived article and the information in the article may be outdated. Please look at the time stamp on the story to see when it was last updated.
KANSAS CITY, Mo. -- Investigators working to determine how Janina Vasquez ended up dead in a well at Berkley Riverfront Park released surveillance images where she was seen at the Isle of Capri Casino. The images were captured a week before her body was found.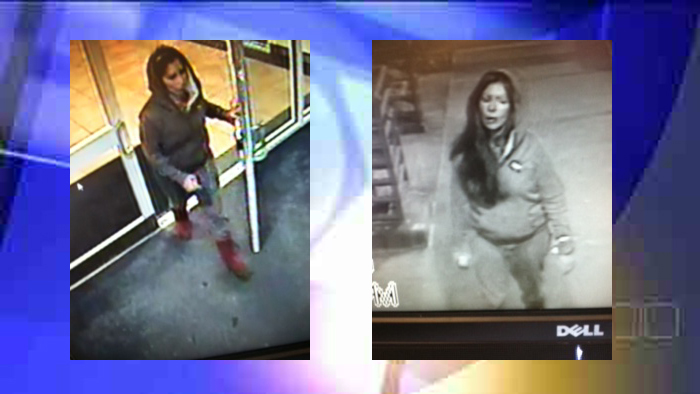 Vasquez was found on February 19 and seen leaving the Isle of Capri Casino on February 12 at about 7:40 p.m. Detectives say she got into a red car driven by an unknown person, and they want to speak with that driver or anyone who saw her get into the car. She was wearing a hooded jacket, grey sweatpants and burgundy colored boots that night.
Vasquez's mom, Jennie Cochran, said her daughter left their Overland Park home on February 11 and sent her stepfather a text message around 10 that night saying she was spending the night with two people named Allen and Nicole. Cochran said her daughter only planned on being gone one night.
"I don't know who Allen and Nicole are, but I think she may have been enticed out of the house," Cochran previously told FOX 4.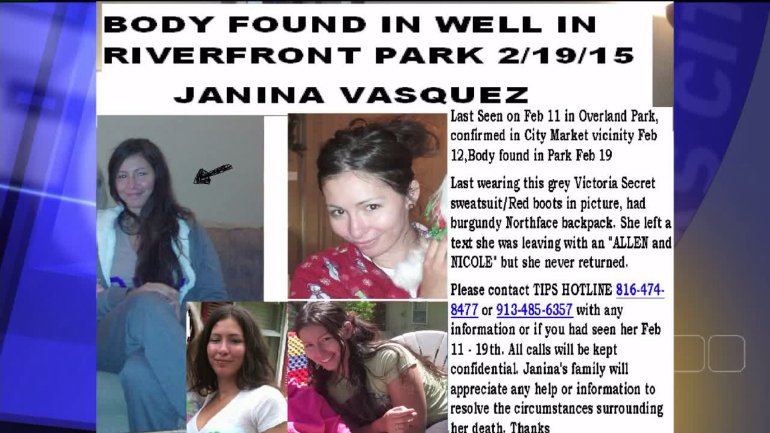 Cochran said that detectives told her on February 12 that Vasquez's cell phone was pinged near the intersection of Third and Cherry streets in the River Market area, prompting her to file a missing person's report.
Vasquez was found in the well and wasn't wearing any underwear or socks and had her sweat suit jacket tied around her waist. Cochran also said that her daughter suffered a severe injury to the back of her head and wrist fractures.
"It's been a nightmare; just that area and knowing that she was cold and frozen and alone. Obviously she got mixed up with somebody, something happened," Cochran said.
Anyone with information can call the KCPD Homicide Unit at (816) 234-5043 or the TIPS Hotline at (816) 474-TIPS.
Previous Coverage: