This is an archived article and the information in the article may be outdated. Please look at the time stamp on the story to see when it was last updated.
CLINTON, Mo. — A woman has been sentenced after an incorrectly-traced 911 call led to the shooting death of a Clinton police officer.
Tammy Widger, 37, was sentenced on Sept. 20 to 20 years in prison. She was found guilty of second-degree murder and drug charges.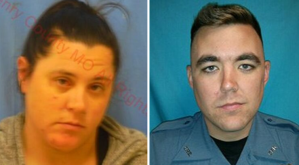 Clinton police responded to on March 6, 2018, to a home at 306 W. Grandriver St. The 911 call-tracing system indicated the phone from which the call was coming was connected to that address, although later investigation revealed the call actually came from 15 miles away in Windsor.
The police were sent to the wrong house.
Widger first met officers at the Clinton address. She told them nothing was wrong and no one had called 911. The officers insisted they come inside due to the nature of the 911 call.
When officers entered the home, James E. Waters opened fire, killing Officer Christopher Ryan Morton. Two other officers were injured.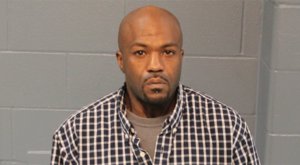 Waters was later found dead in the home due to a gunshot wound. When officers questioned Widger, authorities say she told them she 'assisted James Waters' in distributing methamphetamine. In exchanged, she said he paid her bills. She later pleaded guilty to 2nd degree murder.
Although Waters' is the believed killer, prosecutors in Missouri are able to charge an accessory to a crime with the same charge if that person aids another in planning, committing or attempting to commit the offense.
Widger will have an eligible parole after 85 percent of her sentence has been completed.
In court Friday, Morton's parents and Clinton's police chief offered emotional testimony about the kind, loving person they said she took away. They said his death has changed their lives forever.
"The forgiveness I have in my heart, despite when it's not even warranted, it gives me the strength every day to honor and live like he did. Ryan was kind, served others, loved with every inch of his heart and forgave always," said Morton's mother, Tara Morton.
Clinton Police Chief Kevin Miller added his and his men will never be the same.
He said he hopes Widger will take advantage of opportunities to become a better person in prison, so when she's released one day, she can live a life that honors the selfless sacrifice of Morton.