This is an archived article and the information in the article may be outdated. Please look at the time stamp on the story to see when it was last updated.
KANSAS CITY, Mo. -- A local woman encountered a terrifying situation over the weekend when a man impersonating a police officer tried to pull her over twice.
According to police, the woman called 911 Saturday around 3:15 a.m. to report a suspicious vehicle trying to pull her over along 71-Highway.
The woman, who had just got off work, says she actually stopped, saw the lights and noticed the man come running toward her. According to the woman, the man didn't look like a police officer so she took off and called 911.
A police dispatcher told her to drive to the metro police station, but the suspect blocked the exit ramp at 75th Street and 71-Highway and attempted to stop her again, she told police.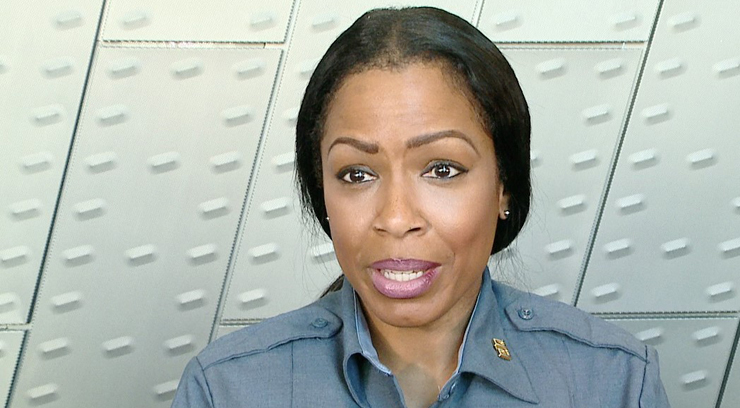 Kari Thompson with the Kansas City Police Department said the victim is safe, but officers are looking for the individual. As of Monday, police were still working to get the victim's statement together.
The woman gave police the description of the vehicle and the license plate number. Police say they are looking for a blue Chrysler Van but did not release the license plate number, but they did say it had red and blue lights on the dashboard.
Police tell FOX 4 the woman did the right thing when she was suspicious by calling 911.  Kansas City police say their officers will have clearly identifying police markings on their uniform, clothing or badge.
"If you are concerned that it may or may not be a police officer quickly call 911," Thompson said. "Get on the phone with a police dispatcher. Ask."
Thompson said it's also helpful if you can give the police dispatcher your specific location.
Thompson also mentioned this reported incident is not connected to the Toni Anderson case.
"She (Toni Anderson) was stopped by a North KC Police Officer and that was the only police encounter she had," Thompson said.