This is an archived article and the information in the article may be outdated. Please look at the time stamp on the story to see when it was last updated.
INDEPENDENCE, Mo. — The state of Missouri is investigating concerns about an Independence nursing home, and it turns out, the company running it has a troubled history, including an ongoing wrongful death lawsuit.
Joy Titus is now banned from Redwood of Independence after filing a complaint against the nursing home last month about her husband's treatment in the dementia unit. But she's not backing down and wants what happened to her family to be a lesson to others.
Titus loves a portrait of her husband that hangs in the hallway of their home.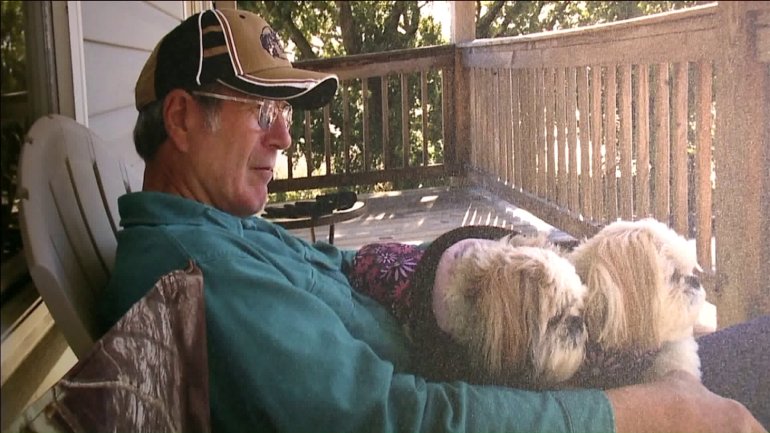 "It was just the last really happy time that we had," she said.
Richard has been fighting Parkinson's disease most of their 20-year marriage. But when dementia took over, Joy reached a breaking point.
"He'd get violent with me, and that's not his nature at all. That's just part of the disease," she said.
Joy was forced to make a painful choice and sent her husband to the rehabilitation center in Independence just after Christmas 2016.
"The guilt is so overwhelming. It's almost impossible to live with — that I'm not taking care of him myself," she said.
But Joy felt good about the facility, knowing her mom had gotten good care there, as had a few family friends. It was an added bonus the facility was just 5 minutes from her home.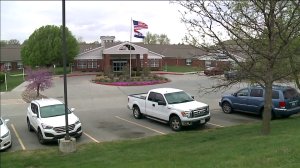 "I had no qualms about taking him there," Joy said.
But she said things rapidly changed in April 2017 when Redwood Post Acute Network bought the place.
"The care, just got to be less and less," she said.
In June, her husband escaped from a window and wasn't found for hours.
That same month, state and federal complaints show another patient's feet were "badly hurt" while being moved from a wheelchair.
Yet another patient was found with a "wheelchair pad and floor — soaked with urine," and a nurse used wipes with "fecal material" to clean the patient and did not change gloves.  After the nurse left, the patient still had "urine soaked" legs.
In November 2017, state and federal inspections and complaints reveal patients repeatedly missing medications. In one case, a diabetic patient didn't get insulin for four days, and their blood sugar went extremely high. Staff took a "couple hours" before anything was done.
In March 2018, a wrongful death lawsuit was filed against Redwood after an epilepsy patient allegedly failed to get medicine and died.
For Joy, the last straw came two weeks ago when she went to visit Richard.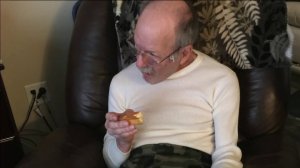 "I walked in, and he was naked from the waist down. In the middle of the hall. With four women in chairs, sitting there watching him, and he`s covered in feces.  And I hollered and hollered for help, and there was no help," she said.
She and her family decided Richard needed to move.
"My husband was saying over and over, 'They hurt me. They hurt me. Get me out of here,'" Joy said.
Richard's now in a new nursing home, and his outlook is already improving.
"He's calm.  No anxiety attacks," Joy said.
But she still worries for the dozens of other patients still living at Redwood.
"Absolutely breaks my heart. They`d become my family after 16 months. I love every one of them like they belong to me, and it`s real hard to leave them and not be able to do for them anymore," she said.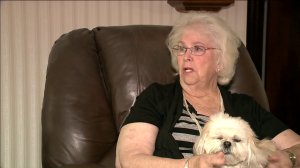 She's now hoping others learn from her ordeal and is encouraging others to check online inspection reports from Medicare and the state before choosing a nursing home for your loved one. Then make regular check-up visits and report any concerns you have.
A spokesperson for Redwood blamed past medication mix-ups on a third party for not delivering medicines on time. The spokesperson also said the company "takes great pride in being a quality leader in the area," and insisted that it is constantly working to make staff improvements because "Every patient's care very important to us."
So far, the state and federal governments have not levied fines or sanctions against Redwood. But at least one complaint investigation is ongoing.
You can research nursing home complaint and inspection records, and see quality control ratings here: in Missouri, in Kansas and in every state.