This is an archived article and the information in the article may be outdated. Please look at the time stamp on the story to see when it was last updated.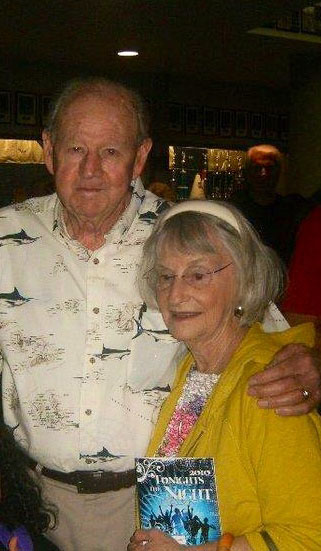 KANSAS CITY, Mo. -- George and Ann Taylor have  passed away after being taken off life support Thursday, Sept. 9. George was 80 and Ann was 86.
The couple are among five people, who prosecutors say, crossed paths with Brandon Howell, 34, on Tuesday, Sept. 2 in the area of One Woodbridge Lane in South Kansas City. Police and prosecutors say Howell shot and killed Lorene Hurst, 88, her son, Darrel Hurst, 63 and neighbor Susan Choucroun, 69, when they approached him as he stole the Taylors' SUV. Police said prior to the shootings, Howell brutally beat the Taylors in their home.
Prosecutors charged Howell with three counts of first degree murder for the deaths of the Hursts and Choucroun. More charges may come following the deaths of George and Ann Taylor.
Relatives of the Taylors said they are forever indebted to the Hursts and Choucroun, who became victims themselves when they witnessed Howell stealing the Taylors' vehicle.
On Tuesday they released a statement following their deaths.
"We deeply appreciate the community's support and their outpouring of love, and thank the Kansas City Police Department, first responders and hospital staff for their excellent care and compassion.
George and Ann died peacefully and we are blessed that they left this Earth together. They were married more than 40 years, and loved each other dearly.  They lived life fully, and while many might say they were old, they were healthy, vibrant, independent and extremely active in the community- a community they loved and gave back to generously.
They were wonderful parents, loving grandparents, the best friends you could ask for, kind and caring neighbors and took pride in helping others.  We are all better human beings for knowing and loving them.
While we are devastated to have lost George and Ann today, we want something good to come out of this tragedy and send this message: Love one another; hold your family close; have faith and live life fully - just as they did."
"Our family would like to send our love and thoughts to the relatives and friends of Ann and George's neighbors who tragically lost their lives that day. We believe that they were killed trying to support Ann and George," said a niece of the Taylors, who wanted to remain unnamed.
Previously the family described Ann in a news conference as an entrepreneur and a member of the Red Hat society. George was a veteran, an avid Chiefs and Royals fan and a brick mason.
"The family is in complete shock," she said. "We cannot understand how such a heinous crime could happen to two such wonderful and kindhearted people."