This is an archived article and the information in the article may be outdated. Please look at the time stamp on the story to see when it was last updated.
KANSAS CITY, Mo. — Jake Skifstad knows firsthand the challenges facing law enforcement. That's why he started a nonprofit to help solve one of those challenges.
"My story goes back to December 2007. I was with the Colorado Springs Police Department," he said.
He was involved in two active shootings. Both times, the shooter was armed with a rifle.
"One of the things law enforcement is always doing (is) always playing the 'What if?' game," Skifstad said. "What if I had been the first officer there? What would've been my tactics?"
At the time of those active shootings, each officer in his department was outfitted with a soft vest, giving no protection against a high-velocity rifle round.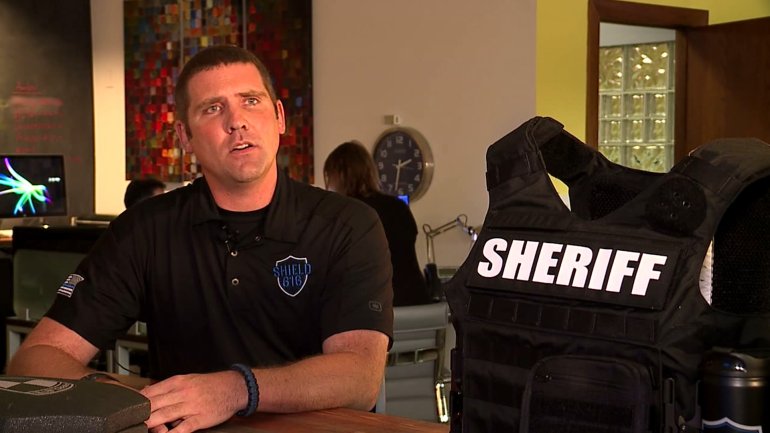 "We would've had no protection against that threat while we were trying to protect all the other people," Skifstad said.
The moment was a wake-up call, and in 2015, he started the organization SHIELD 616.
"It was at that moment that it dawned on me — we need to do something different for our street cops," he said.
His nonprofit grew quickly, now located in 17 different states and providing top-rated protective gear to law enforcement agencies whose budgets are tight.
Each kit includes a plate carrier vest, rifle-rated armor plates and a trauma kit. It's protective gear that normally costs about $1,200 and can be tough to budget for many small, rural agencies.
"When you can get a whole community involved, it might be a big number that we need to fund raise for," he said. "But when you get a big number of people behind it, that's a number that can be attained."
After raising nearly $250,000 for law enforcement in Denver, Skifstad joins us here in Kansas City to help us help the men and women in blue.
FOX4 is partnering with SHIELD 616 to raise money to purchase protective gear for our local law enforcement agencies.
You can go online and make your pledge NOW. Then join FOX4 for an all-day telethon Thursday from 6 a.m. to 7 p.m. where we hope to raise even more.
Every dollar counts and will make a difference.