This is an archived article and the information in the article may be outdated. Please look at the time stamp on the story to see when it was last updated.
KANSAS CITY, Mo. — A back-to-school event, sponsored by the Full Employment Council Youth Program, helped young adults ages 16 to 24, imagine and plan for a career in which they can grow and earn a living.
'Tracks to Success' was held at the Young Adult Career Center, 1722 E. 17th Terrace, and introduced young adults to short-term classroom training. Representatives from seven higher education vendors were there to answer questions. The Full Employment Council team also described the training needed for opportunities in warehouse, customer service, IT, manufacturing, health care and more.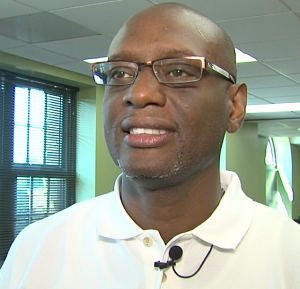 "More events like this are needed in the Kansas City area for young adults. They are the next generation. We want to boost up our work force," said Patrick Danley, Mgr of New Career Services with Full Employment Council. "We want to make sure they are in in-demand occupations with our IT tech hires, elite programs, healthcare initiatives. These are valuable in demand occupations that lead to great careers."
For more information on programs and services provided by the Full Employment Council, visit their website:  feckc.org.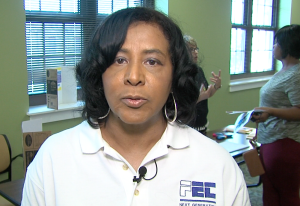 "A lot of times they graduate from high school.  In some cases they don't have the economic means to go onto a four-year university.  A lot of times they get stuck in thinking all they can do is fast food. This way we're introducing to them an opportunity to gain a skill which will lead to full-time employment, hopefully a long-lasting career in that field," said Judith Rollison, Full Employment Council career counselor for the health care program.