This is an archived article and the information in the article may be outdated. Please look at the time stamp on the story to see when it was last updated.
INDEPENDENCE, Mo. — What led an Independence father to allegedly stab his wife to death with their three children in the home Sunday after they returned home from church?
Pastor Douglas Galvan declined to say if he knew more about Vincente Roldan-Marron's behavior at church that day. The couple's 9-year-old son told investigators his behavior during the service upset his mother.
The same documents released in connection with the first degree murder charge say the couple received marriage counseling that day at Kayros Church of the Nazarene.
Police found Yadira Gomez stabbed to death in her Independence home Monday with a bloody butcher knife and her husband nearby. Her children told their teacher when they got to school their father had killed her the day before.
Pastor Galvan not only remembers the last time he saw Gomez, but the first time he heard her voice.
"One day I was in a back office and heard someone sing and I said to myself who is singing?" Galvan said.
"I thought it was audio track then I thought, 'wow, what a voice she has.' That is how she became more and more involved with the church she wanted to change her life."
Gomez became the church's worship leader. Pastor Galvan teared up when he talked about her children, 6,7 and, 9 who he says shared her love of music and wanted to be just like their mom.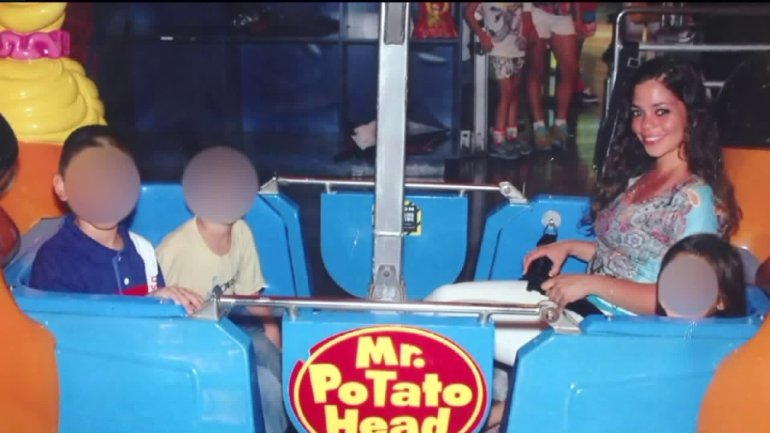 Now those children will grow up without their mom, and possibly their father, who's charged with first degree murder.
Galvan says Gomez's dream was to get her family out of their apartment and into a home.
"We can't buy them a home because we don't have enough, but they are never going to go hungry, never go cold we are going to be there as a church," Pastor Galvan said.
Wednesday night's service at the church turned into more of a memorial service for Gomez with her parents in attendance.
They are caring for the kids, receiving help from the church, community and Independence police.
"God gave to her a great gift for the church, so we miss Yadira a lot," Galvan said.