This is an archived article and the information in the article may be outdated. Please look at the time stamp on the story to see when it was last updated.
KANSAS CITY, Kan. — The man arrested in connection with a triple homicide in KCK on Tuesday faces a capital murder charge. The Wyandotte County district attorney filed capital murder, attempted capital murder, attempted burglary and violation of a protection order charges against 28-year-old Jason Tucker on Thursday afternoon.
Tucker is suspected of capital murder related to the homicides of 47-year-old Bernadette Gosserand, 47-year-old Vincent Rocha and 26-year-old Jeremy Rocha. They were found dead in a home in the 1900 block of S. Boeke Street on Tuesday night. Three kids ranging in age from 5 down to 1 were also found in the home, all were unharmed.
A fourth Hispanic male in his twenties was also shot and hospitalized with non-life threatening injuries.
Neighbors say they heard several gunshots just after 10 p.m. on Tuesday. At first some didn't think anything of it, assuming it might be fireworks. Minutes later, a neighbor across the street says a man appeared on his doorstep asking for help, and had been shot across his back.
The attempted burglary charge filed against Tucker offers a possible motive and insight into what may have happened before the victims were shot and killed. However, no reason will be fitting for those who loved these three.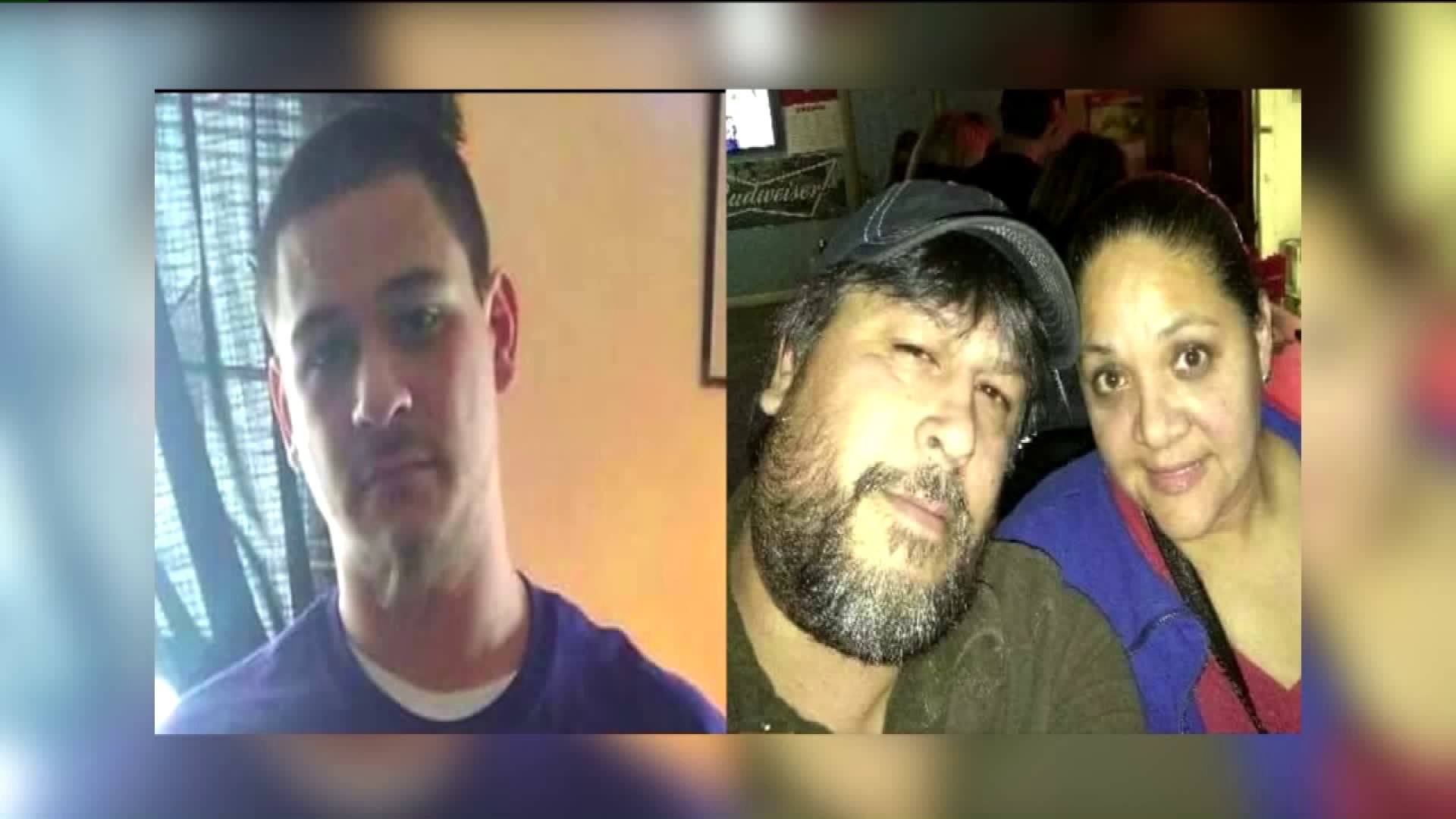 "I haven`t met one person that disliked my dad," Josh Wing, son of Vincent Rocha, and brother of Jeremy told FOX 4 on Wednesday night.
"Senseless. My nephew too. Didn`t even get to see him that day. He was out having a good time the day before," said David Rocha, brother of Vincent and uncle to Jeremy.
The tragedy behind their loss isn`t the final chapter for David Rocha, and Josh Wing; instead they're looking ahead to the legacies they leave behind starting with Vincent`s kindness.
"He treated every stranger like a friend that he knew for 10 years," Wing said.
Vincent's sense of humor was fondly recalled.
"He would make you laugh, and that`s kind of what he would try to live by and that`s the way he always thought life should be lived," said Wing.
More details about what happened on Tuesday night could be revealed when the arrest affidavit for this case is released. Bond for Tucker is set at $1 million, no court dates are listed for him yet.