This is an archived article and the information in the article may be outdated. Please look at the time stamp on the story to see when it was last updated.
KANSAS CITY, Kan. —  A Wyandotte County jury on Thursday found a man guilty of killing his boss in July of 2015. Jurors convicted Willie Parker in the murder of Michel Ziade. Parker, 48, shot and killed Ziade outside of a medical clinic near the University of Kansas Hospital.
Ziade operated First Class Medical Transportation Company, and a fight between him and Parker preceded the shooting. What caused the fight is unknown, but a relative of Parker told FOX 4 that his mental health had been declining over a period of several years.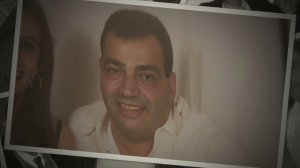 That relative also said that Parker used to own a chauffeur company, but lost it and was desperate for work when Ziade hired him. Ziade had also loaned him money just two weeks before the deadly shooting.
Parker was on the run for about a week after he killed Ziade, and was eventually caught following a six-hour standoff at 29th and Highland in Kansas City, Mo.
Ziade's wife witnessed the arrest and had said she would see her husband's case through to the end until she got justice for her husband. They held a memorial for him one year after he was killed.
"I remember the day that this happened, we went to breakfast, we had a meeting, he brought me back home, he fixed lunch, and he said 'I'll be back,'" Kristin Ziade said.
"It's been extremely difficult, every day is difficult, every day when you wake up it's a reminder that he's not here. I have a little girl that I'm responsible for, so I have no option but to get up and do the things that I have to do to for her."
Parker will be sentenced for murder on July 28. He's also facing a pending charge where he's accused of assaulting a Wyandotte County sheriff's deputy.
Previous Coverage: