This is an archived article and the information in the article may be outdated. Please look at the time stamp on the story to see when it was last updated.
KANSAS CITY, Kan. — A young boy died Sunday on a Kansas water slide billed as the world's largest.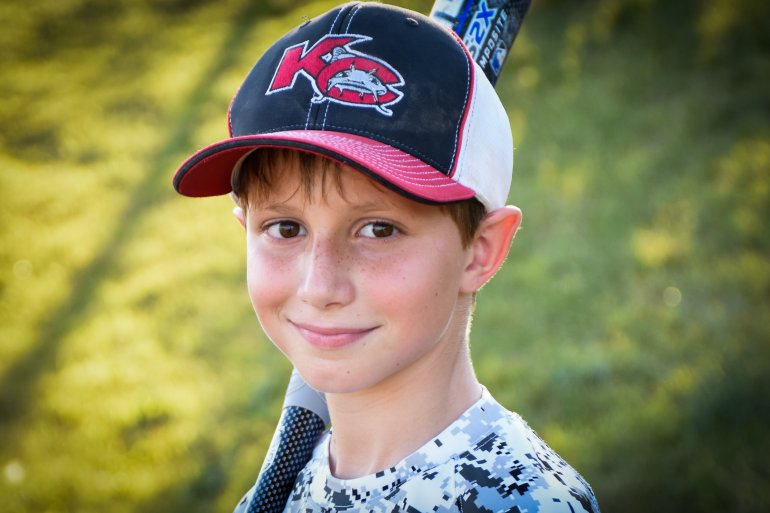 The 10-year-old was Caleb Thomas Schwab, son of Kansas Representative Scott Schwab.
The family's pastor issued the following statement on their behalf:
Michele and I want to thank the Olathe and Kansas City, KS  communities and all our friends and family for their outpouring of support and compassion as it relates to the sudden loss of our son, Caleb Thomas Schwab.

Since the day he was born, he brought abundant joy to our family and all those who he came in contact with. As we try and mend our home with him no longer with us, we are comforted knowing he believed in his Savior, Jesus, and they are forever together now. We will see him another day.

Your continued prayers are welcome and appreciated. We appreciate your understanding of our family's need for privacy during this difficult time of grieving.
The statement thanked the community for an "outpouring of support and compassion" after his sudden death. It asks for privacy as the family grieves.
Family told FOX 4's Megan Brilley that Caleb loved playing sports and was very involved in his church.
Winter Prosapio, spokesperson for Schlitterbahn, said the Caleb died on the Verrückt water slide, which is promoted as the world's tallest water slide at 168 feet, 7 inches. Speeds down the ride can reach 70 mph. The slide opened in July of 2014 after its opening was delayed a number of times.
"We are saddened to share that a young boy died on Verrückt this afternoon," Prosapio said. "Given that safety is our first priority, we have closed our Kansas City park and we have closed the ride pending a full investigation. Our thoughts and prayers are with the family during this difficult time."
Prosapio says the park was closed Sunday and would also be closed Monday while the death is investigated.
"We honestly don't know what happened," Prosapio said. "That's why an investigation, a full investigation, is necessary."
The park's website said Verrückt is the largest water slide in the world, and riders must be at least 54 inches tall. The combined weight of all the people on-board one raft must fall between 400 and 550 pounds. Initially when the ride began running there was an age requirement of 14-years. That age requirement is no longer listed on the park's website for Verrückt. FOX 4 is working to determine when the age requirement was removed. For a short period of time Sunday, Verrückt was not  listed as an attraction on the park's website, but as of 8:05 p.m., the page had been restored.
Verruckt is closed during the investigation. However, we have restored the page for those who are interested in rider requirements.

— Schlitterbahn (@Schlitterbahn) August 8, 2016
"All rides are inspected every day actually," Prosapio said. "And our rides are inspected by an outside party before the season starts."
*Following the accident, Caleb was reported to be 12-years-old.  FOX 4 messaged the family's pastor, acting as their spokesperson, who clarified that Caleb was 10-years-old.