This is an archived article and the information in the article may be outdated. Please look at the time stamp on the story to see when it was last updated.
This slideshow requires JavaScript.
HARRISONVILLE, Mo. —  At seven-years old, life is anything but easy for Jordan Overcast from Harrisonville, Mo.,  but you'd never know it by the way she smiles and sings and dances, especially when she hears a song by her favorite, Taylor Swift.
When Jordan was just 23-months-old doctors found a malignant brain tumor embedded in her brain stem.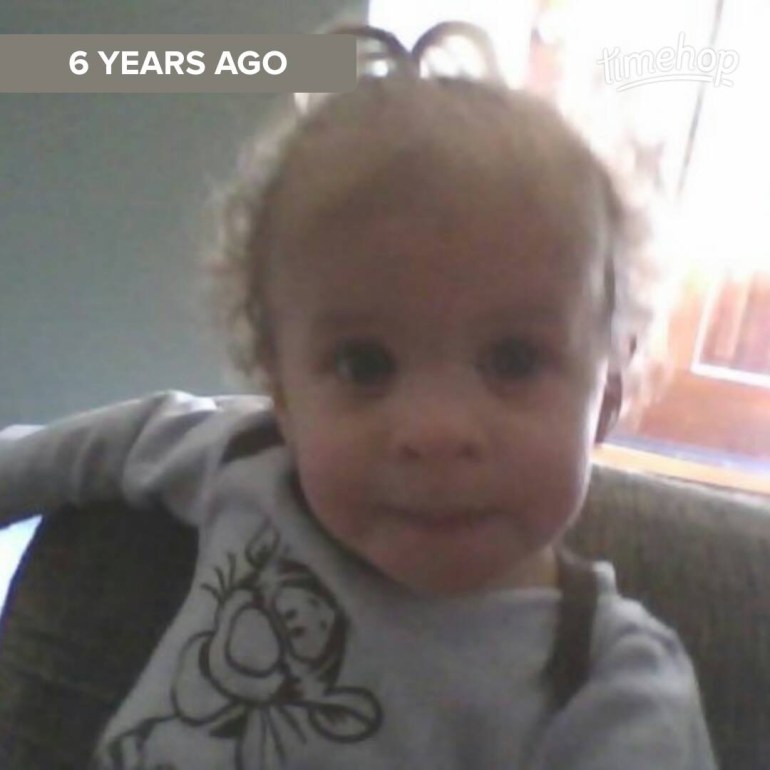 Her grandma Donna said she can recall the cold February morning when they found out that Jordan had cancer. Winds were softly blowing outside. Skies were overcast and a haze filled the atmosphere well into the afternoon. Jordan had been sick that morning and was having trouble walking. When she began vomiting, her mother and grandmother knew it was time to rush her to the hospital. It was a dreary day, and the conditions seemed to foreshadow the tragic news they were about to find out.
"We weren't prepared for this at all, but we have a very strong faith, and we're not giving up," Donna said. 
Doctors told her family that Jordan had an ependymoma tumor and due to its location and the stage it was in, it needed to be removed immediately because it was putting pressure on her brain.
So the next morning, Jordan entered the operating room, and her family prayed outside.
Unfortunately, doctors were only able to remove 75 percent of the tumor. Doctors said they could not remove the remaining 25 percent because it was embedded in her brain stem and too dangerous to remove.
"From that day on Jordan was pretty much bedridden and really couldn't do much of anything but cry from the pain," Donna said.
If the surgery and her diagnosis weren't bad enough, Jordan wasn't able to walk, and she wouldn't eat.
She spent a year at Children's Mercy and battled each day. During that time, her vision and hearing were deteriorating. Doctors said they didn't expect Jordan to make it to her fifth birthday, but Jordan and her family were going to do their best to prove that wrong and combat Jordan's illness.
When doctors said she was strong enough, Jordan started chemo, which then transitioned into four months of radiation.  While Jordan was fighting to heal, her mom, grandmother and brother kept her company and worked to keep her as comfortable as a child battling a terminal illness in a hospital can be.
Her mom Misty and grandmother Donna spent hours at Jordan's side massaging her legs and arms to keep blood circulating, in hopes that she could learn to walk again.
"We didn't give up and neither did this sweet angel," Donna said. "She had determination. She is a fighter."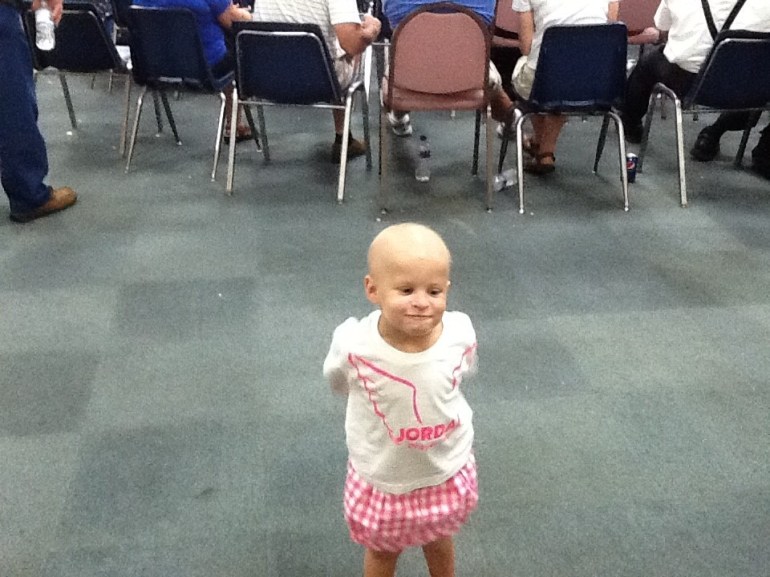 Fighter she was. Jordan wasn't going to let anything stop her. She was going to defy odds and amaze doctors. Her family was afraid, but believed.
After months of fighting and not knowing what tomorrow held, they received good news. Doctors said the tumor had finally subsided. It was a miracle, but one that wouldn't last long.
During a routine checkup doctors discovered another tumor on her brain stem that according to her grandma was "ready to pounce."
Jordan was immediately placed on a chemo treatment which required her to take medicine twice a day by mouth for 18 months.
"Can you imagine giving poison to a child," Donna said.
Then Jordan was pulled off of the chemo because it increased her risk for other cancers.
Doctors said the tumor was not growing and had remained stable throughout the course of her treatment. For a while Jordan was doing well. Doctors said she was not in remission, but she was stable despite the numerous infections that resulted from her shunt not functioning properly.
Although her family desperately wished the new tumor would subside, they were proud that the little girl who wasn't given long to live, was then about to turn five-years old.
To celebrate, her family threw her a birthday party fit for a princess. More than 140 family and friends filled the local church to celebrate the unlikely milestone. For one afternoon, it was time to forget about all the pain and suffering and focus on the victory for which she had fought so hard. Jordan and her relentless fight for life have not only touched those in her family, but have also touched her community.
The day was filled with karaoke, food and lots of laughter, which is exactly what Jordan needed. Cards from all over flooded in; people encouraged her to stay strong, which is what she did once again when she was hit with more tragic news two years later.
Just three days after her seventh birthday, a routine brain scan revealed another tumor growing in the middle of her brain. Doctors and her family were shocked at the results.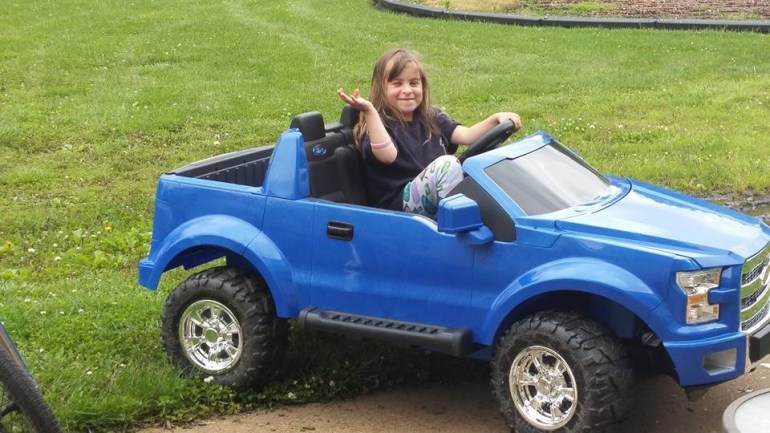 It wasn't the kind of news anyone wanted to find, let alone a kindergartener who has already had to fight so hard to live.
Her family met with surgeons and Jordan's oncologist to discuss treatment options.
The news couldn't have come at a worse time. Jordan's hair was just starting to grow out. It had reached her butt, her grandma said. Doctors advised that she cut it off. They said it would help ease the transition of losing her hair again. To help Jordan through that, Jordan's mom and grandmother shaved their heads, too.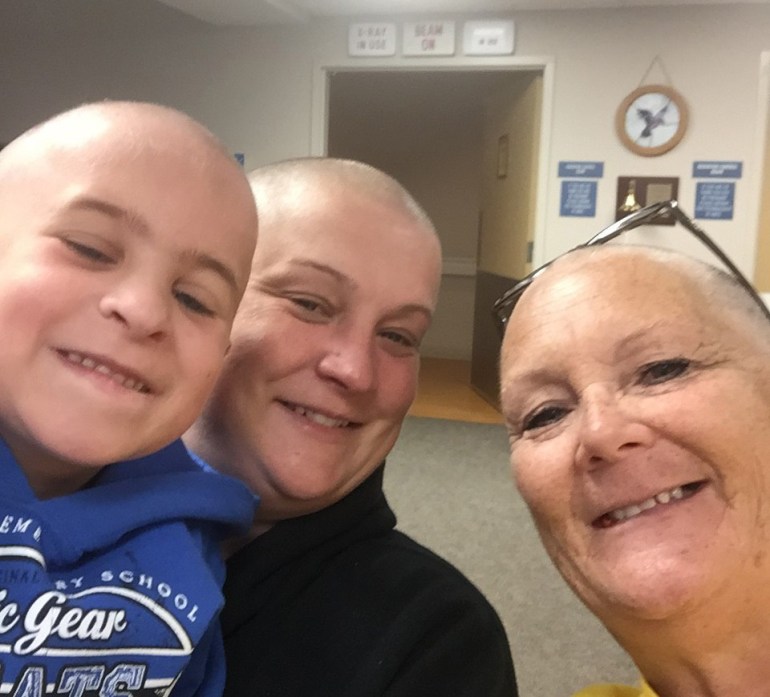 Jordan kicked off what will hopefully be her last final fight against cancer on May 12, 2015 with another brain surgery.
As this sweet girl begins another round of radiation and continues her fight, her family says there is one thing they wish they could do for her.
"Her number one wish is to meet Taylor Swift," her grandma said.
Jordan's brother Kenneth tried to make Jordan's dream come true by writing an essay for his fifth grade class that explained all of these reasons why Jordan deserved to win a contest to meet the superstar.
"She LOVES Taylor Swift," Kenneth wrote in the essay. "She sings her songs all the time."
Kenneth added that Taylor's music helps Jordan get through all of the pain.
"She has had a lot of pain because she has had to have a lot of I.V.s in her arm and lots of shots," Kenneth wrote. "She has even had to be cut open to put medicine in the back of her head. It made me feel sad and a little weird because I'm not used to people being in the hospital a lot."
As Jordan endures the pain and effects of her latest treatment, she continues to be uplifted by Taylor Swift songs and by those who love her.  Her sweet spirit and strength bring joy to her family. When Jordan is well-enough, her family watches her perform Taylor Swift songs in the living room.  Jordan and her family hope one day she'll be singing one of her favorite Swift songs  "We Are Never Ever Getting Back Together" to the cancer that has been with her most of her life.  Watch the video below of Jordan singing to Taylor's 2012 hit.
On August 3, 2015 Jordan finished her final radiation treatment and got to ring the bell, which symbolizes her accomplishment.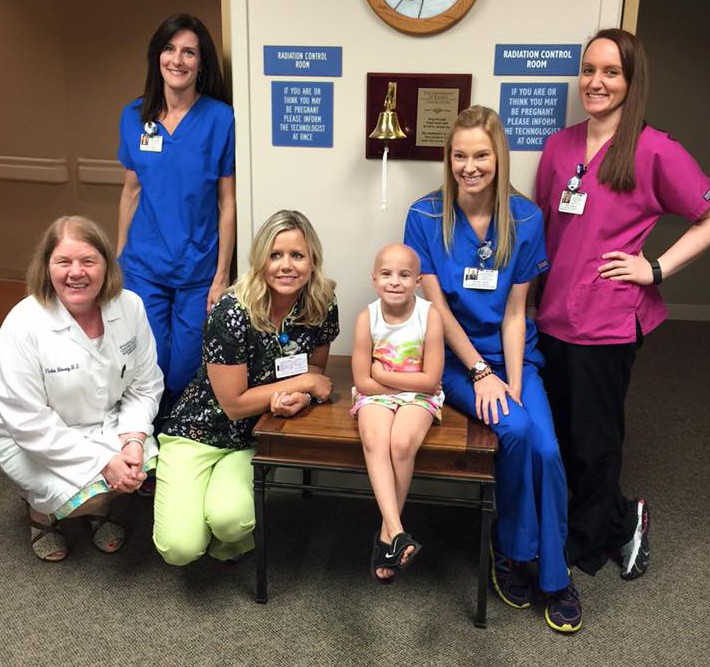 Shortly after her community held a poker run and auction to benefit the little warrior. During the event Jordan had the opportunity to roll down the road, perched on a Harley with hands out to admiring fans.
Just recently a family friend donated tickets for Jordan to see Taylor Swift when Swift comes to Kansas City September 21. Jordan said she is counting down the days until the concert and just hopes she will be well enough to go and enjoy what she says will be "The Best Day."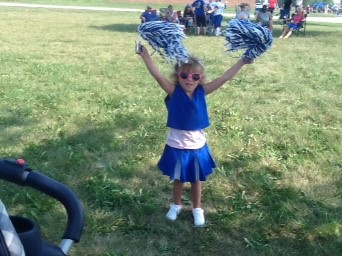 But until that day comes, Jordan will continue to sing Taylor's songs and fight for the day that cancer is just another "Picture to Burn."
Join Jordan's community's effort to help Jordan meet Taylor Swift by sharing her story on social media and using the hashtag #TaylorMeetJordan .
To tag Taylor Swift on Twitter: @taylorswift13
To tag Taylor Swift on Instagram: @Taylorswift
To tag Taylor Swift on Facebook: Taylor Swift