This is an archived article and the information in the article may be outdated. Please look at the time stamp on the story to see when it was last updated.
LIBERTY, Mo. – Brandon Fletcher, the 19-year-old man who pleaded guilty to 2nd degree murder for killing Mark Thomas, 58, in January 2014, was sentenced Friday in Clay County Court.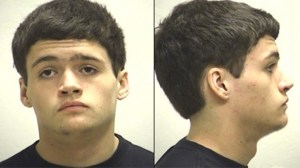 Fletcher was 16-years, and 11-months old when he attacked Thomas. He was originally charged with first-degree murder and certified as an adult in Clay County, but pleaded guilty to a 2nd degree murder charge and received a 19-year prison sentence on Friday.
The judge told Fletcher that she hopes he spends the next 19 years thinking about what he did to the Thomas family. She also said that it concerned her that he did not shed a tear in court and didn't show any remorse.
Fletcher was arrested along with Zachary M. Lisle, now 23, who was also charged with murder and is to be in court again for a pre-trial hearing on June 15.
According to police, Fletcher and Lisle were with Thomas at his home in Liberty, Mo., and Thomas was giving them a ride home when they attacked him.
Police say Lisle  told them that he and Fletcher were armed with an air-soft gun and forced Thomas to pull over near 112th Street and Reinking, where he said he proceeded to hit and kick Thomas in the head, while Fletcher demanded Thomas' ATM card and PIN.
Police found Thomas' truck at a trailer park at 8801 N.E. 107th Terrace with a large amount of blood inside it, along with a knife and knife sheath.
According to the probable cause statement, Fletcher (with his mother present) told police Lisle beat Thomas over the head with an unknown object after asking him to pull over. Authorities say Fletcher told them he and Lisle moved Thomas to the back of the truck and then drove to an area near a pond. He said initially Lisle had poured gasoline on Thomas, but instead of setting him on fire, the two of them had placed Thomas inside a park bathroom. Fletcher said at this time Thomas was still breathing. He said he returned to the truck immediately but said Lisle stayed behind for several minutes.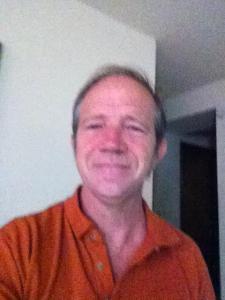 When police questioned Lisle, they said he admitted to punching and kicking Thomas in the face and head. According to the probable cause, Lisle said he and Fletcher drove Thomas to an ATM where they ordered him to give his PIN. Using his information they withdrew $200. Lisle told police they eventually drove Thomas to an area near Smithville Lake and put Thomas inside a bathroom stall. Lisle said at some point during the assault Fletcher tried to cut off Thomas' finger with a knife in an effort to get his gold ring.
Police located Thomas' body inside the women's restroom. His body showed signs he had been severely beaten.
In a hand-written statement allegedly written after his arrest, Lisle said the "torture was senseless."
In their documentation to certify Fletcher as an adult, prosecutors said he was 16-years-old  and 11-months when the crime occurred. They also said he has a repetitive pattern of offenses.
If convicted of first degree murder,  Fletcher could have faced a sentence of death or life in prison.