This is an archived article and the information in the article may be outdated. Please look at the time stamp on the story to see when it was last updated.
KANSAS CITY, Mo. — After speaking with Bo Nelson about his new coffee startup, Thou Mayest, one may feel as if they could conquer the world. That's because Nelson's passion for coffee – and the people he's hoping to help – punctuates every sentence. Quite literally, Nelson is a man on a mission.
That mission began seven months ago after he returned from Zimbabwe, East Africa. Its economy crashed in 2000 and it's just now making a slow comeback with the farming of wheat, tobacco and coffee.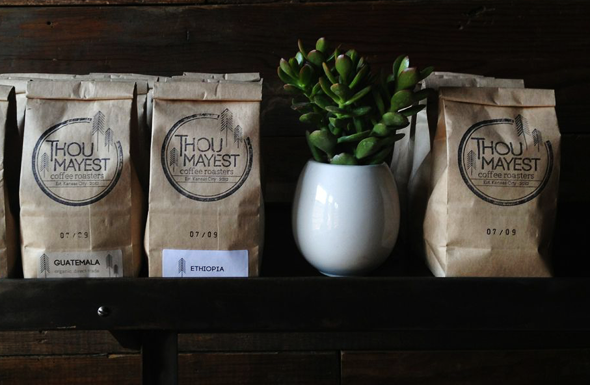 While in Zimbabwe visiting a friend he has known since second grade, Nelson was blindsided by the injustice of poverty.
"I can't unsee these faces," he said. "I can't unhear these stories."
They are stories that broke his heart. But Nelson not only heard of their plight, he saw first-hand the extent of oppression people endure in Zimbabwe — people like coffee farmers.
"Seeing these farms, I didn't know what to do with myself," he said.
Nelson said coffee farmers are paid anywhere from a few cents to a few dollars for the coffee beans they pick. A farmer who is exceedingly efficient can pick up to 500 pounds of beans in one day. For Nelson, a man who makes just a few bucks for that amount of coffee is ridiculous.
A fire ignited within him and he returned to Kansas City determined to take action.
Growing up in Kansas where his family owns and operates Family Tree Nursery, Nelson knew a little about horticulture. And a little about fair business. And he knew for certain farmers in Zimbabwe were being mistreated. So he set out to do something. That something turned out to be Thou Mayest coffee, which launched in January of 2013 with business partner Bill Holzhueter. They had been roasting coffee as a hobby for two years. The timing seemed right to turn their labor of love into a pursuit of profit – not just for them, but for the meagerly-paid farmers in some of the world's poorest countries.
Currently, Thou Mayest engages in direct trade with coffee farmers in Guatemala – or at least as direct as possible. They work with Kapeh Utz, a Kansas City company that travels to Guatemala and purchases beans from farms at prices higher than fair market value. Kapeh Utz declares they provide 'coffee with a cause.' It was a perfect match for Nelson and Holzhueter.
"We want to go directly to the farms – skip the middle men," Nelson said. "They're bleeding the farmers dry."
While on a mission to boost the quality of living for those in developing countries, Nelson said he hopes he can make a difference at home too – by helping to brew a unique coffee culture in Kansas City.
"I'm tired of my friends moving to Portland, New York and San Francisco," he said. "They say Kansas City has no culture."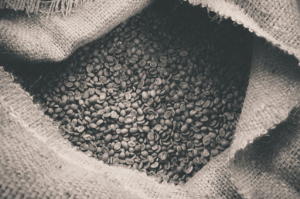 Nelson wants to change that by providing a delicious-tasting pour-over coffee from beans grown in Guatemala and Zimbabwe – and eventually elsewhere. For Nelson, his endeavor reaches far beyond the rich taste of exotic coffee. It's about people.
"This is more than coffee," he said. "Coffee is just a conduit. Coffee provides the opportunity for conversations."
And out of great conversations come relationships that can evoke change. And Nelson wants to change the world – or at least his corner of it.
"I'm just a small Kansas farm boy," he said. "How can I change the world? Just go," he said. "We're pumping our fist and we're blazing ahead."
And he wants others to come with him.
"I want to challenge everyone," he said. "It starts with ideas, but it ends with actions. How can we empower people? How can we encourage someone to take risks?"
One of those risks begins with reshaping the way people think, shop and live.
"We are just mindlessly consuming products here in America," he said. "We have been so far removed from the reality of the community of makers around us."
They're words spoken by a man who's seen families living dirt, doing back-breaking jobs for little money.
Nelson does not begrudge the American lifestyle, but he does encourage a shift in thinking.
"What if we were to simplify? If my decisions could give someone a better life on the other side of the world, why not try?"
And so he is. With Thou Mayest coffee.
Currently, Nelson and Holzhueter are looking for a place to set up shop. In the meantime, a cup of their coffee can be purchased at Aixois at 55th and Brookside and their whole beans can be purchased at Family Tree Nursery.
For more information, visit ThouMayest.com.