In 2018, Americans consumed 16.1 pounds of seafood, per capita. While this may sound like a lot, it still falls well under the USDA Dietary Guidelines which suggest two four-ounce servings a week, or 25 pounds a year.
If the idea of eating that much fish sounds, well, a little fishy, we're here to help. There are plenty of ways to cook common varieties of fish – like salmon, tilapia, and basa – that won't leave a salty (or even worse, bland) taste in your mouth.
Stacker compiled a list of the best Fish recipes from Allrecipes, that are sure to make even the most hesitant diner happy.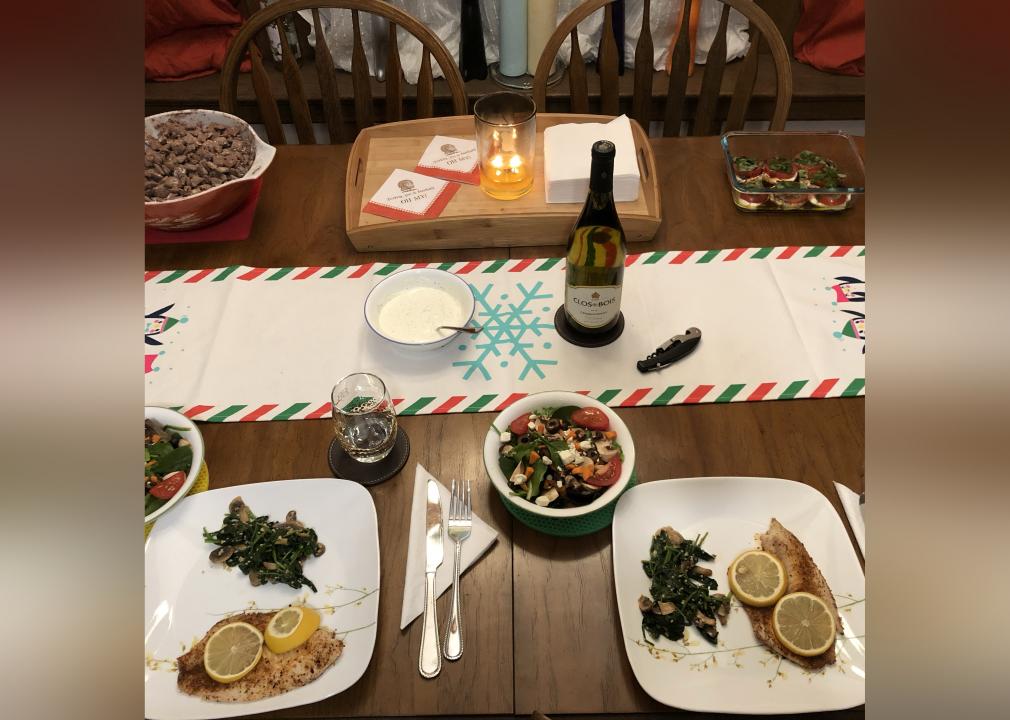 Allrecipes
Hudson's Baked Tilapia with Dill Sauce
– Prep: 10 mins
– Cook: 20 mins
– Total: 30 mins
– Servings: 4
– Yield: 4 servings
– Number of ingredients: 9
– Read more about the recipe here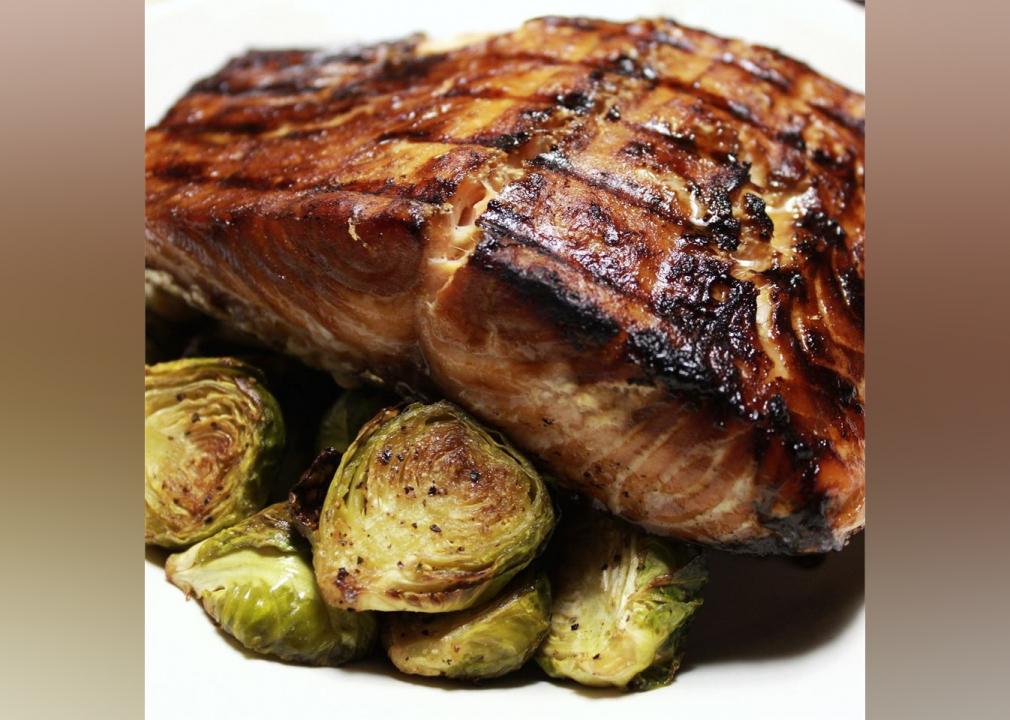 Allrecipes
Grilled Salmon
– Prep: 15 mins
– Cook: 15 mins
– Additional: 30 mins
– Total: 60 mins
– Servings: 6
– Yield: 6 servings
– Number of ingredients: 10
– Read more about the recipe here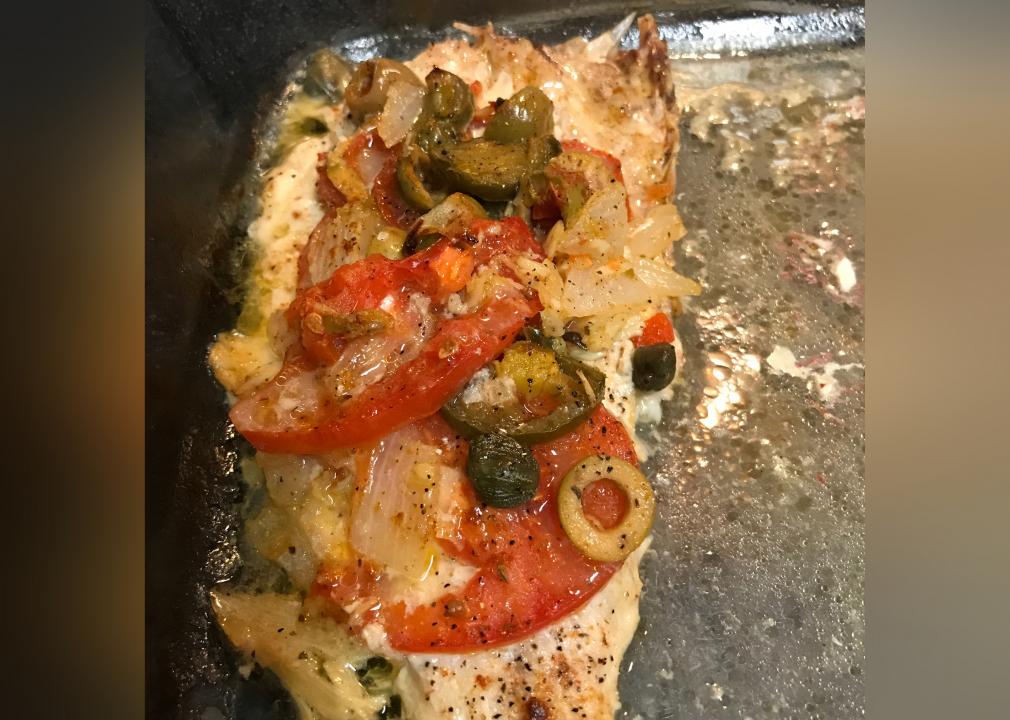 Allrecipes
Veracruz-Style Red Snapper
– Prep: 15 mins
– Cook: 25 mins
– Total: 40 mins
– Servings: 2
– Yield: 2 servings
– Number of ingredients: 14
– Read more about the recipe here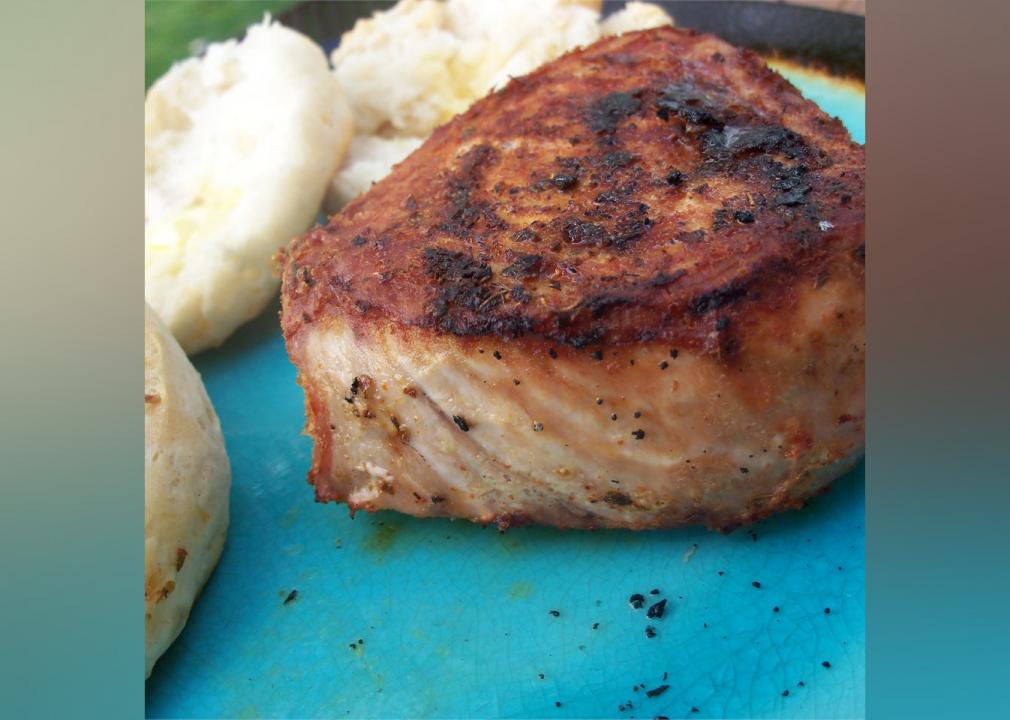 Allrecipes
Blackened Tuna
– Prep: 10 mins
– Cook: 10 mins
– Total: 20 mins
– Servings: 6
– Yield: 6 servings
– Number of ingredients: 4
– Read more about the recipe here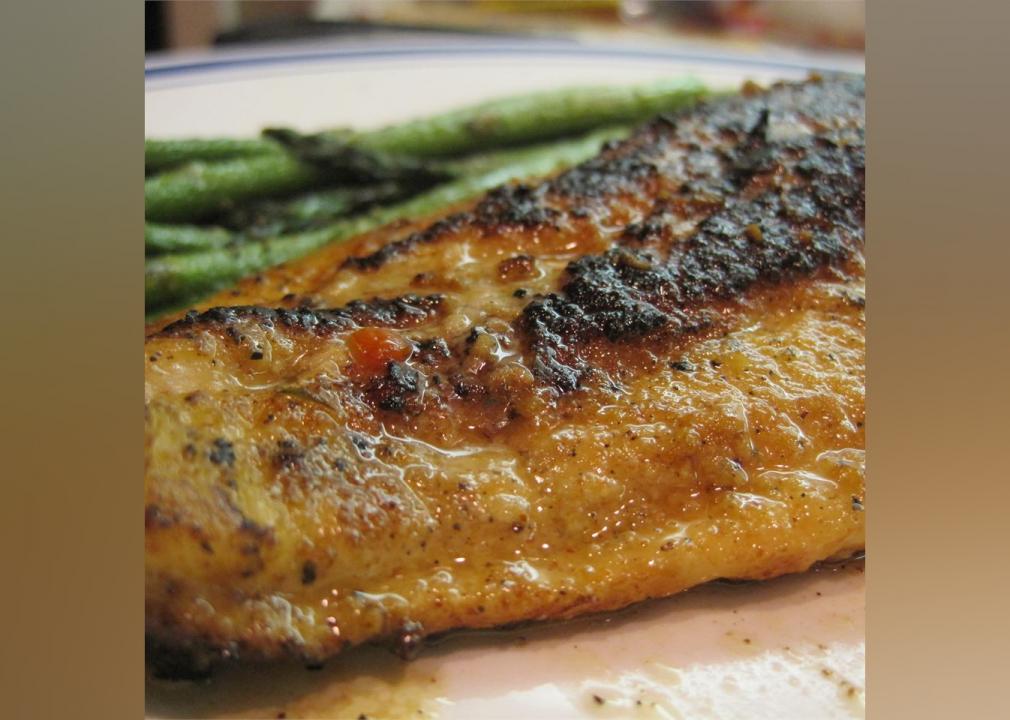 Allrecipes
Barlow's Blackened Catfish
– Prep: 10 mins
– Cook: 40 mins
– Total: 50 mins
– Servings: 4
– Yield: 4 servings
– Number of ingredients: 8
– Read more about the recipe here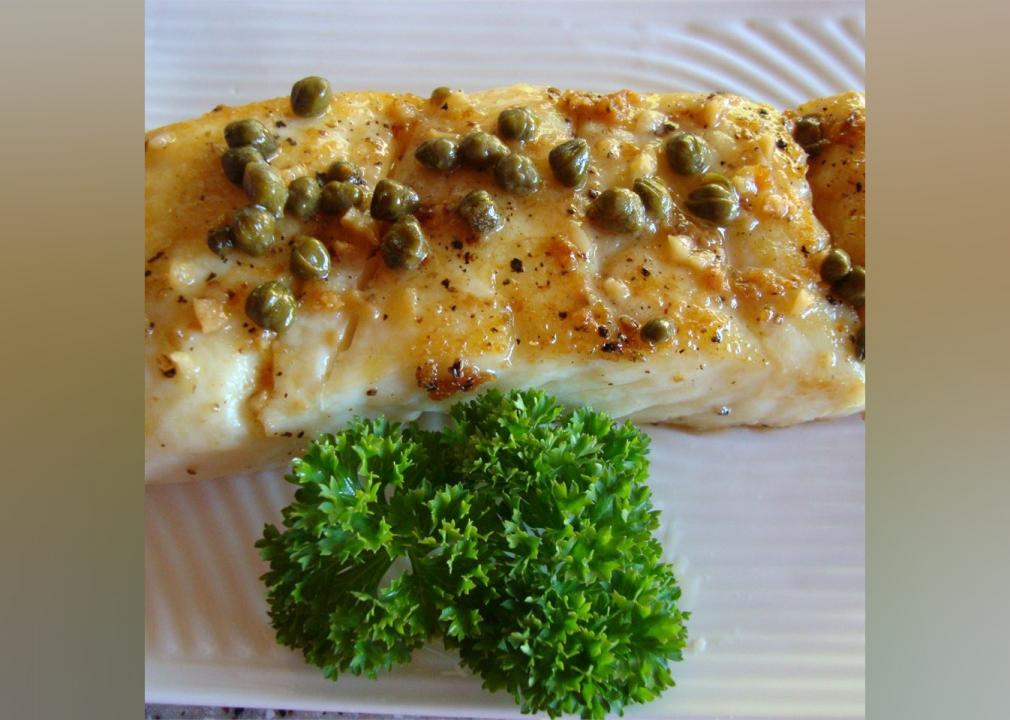 Allrecipes
Capers and Halibut
– Prep: 10 mins
– Cook: 15 mins
– Total: 25 mins
– Servings: 4
– Yield: 2 steaks
– Number of ingredients: 7
– Read more about the recipe here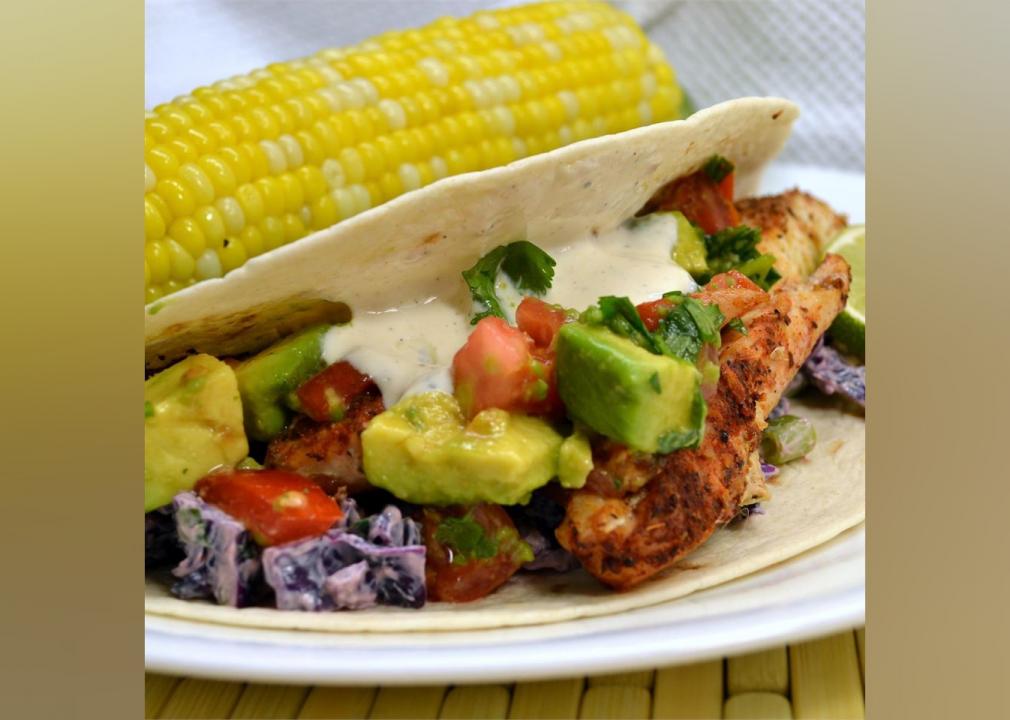 Allrecipes
Quick Fish Tacos
– Prep: 20 mins
– Cook: 15 mins
– Total: 35 mins
– Servings: 4
– Yield: 4 servings
– Number of ingredients: 10
– Read more about the recipe here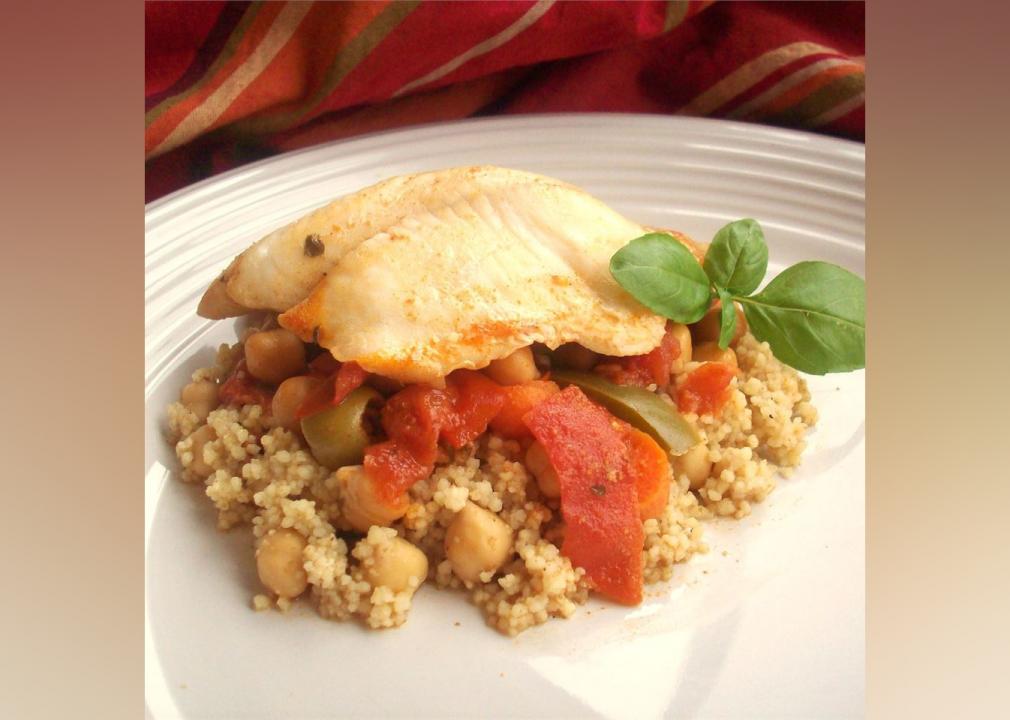 Allrecipes
Spanish Moroccan Fish
– Prep: 30 mins
– Cook: 50 mins
– Total: 80 mins
– Servings: 12
– Yield: 12 servings
– Number of ingredients: 15
– Read more about the recipe here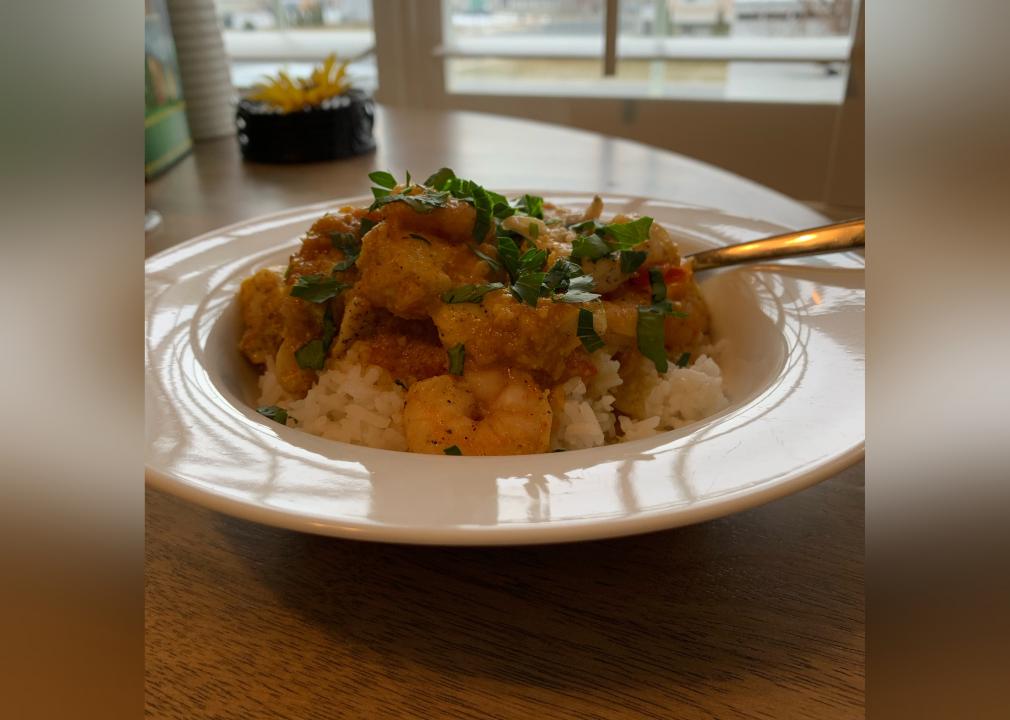 Allrecipes
Indian Fish Curry
– Prep: 20 mins
– Cook: 35 mins
– Additional: 30 mins
– Total: 85 mins
– Servings: 4
– Yield: 4 servings
– Number of ingredients: 19
– Read more about the recipe here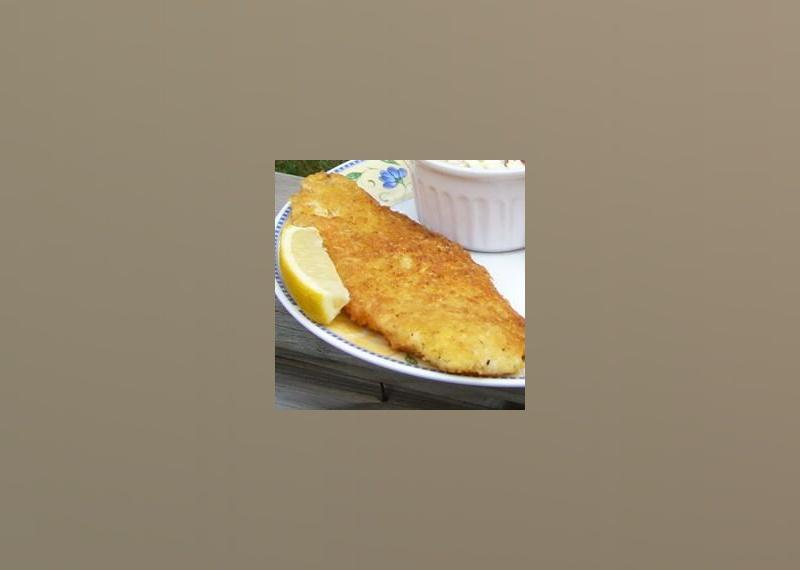 Allrecipes
Fried Bass
– Prep: 15 mins
– Cook: 10 mins
– Total: 25 mins
– Servings: 3
– Yield: 6 fillets
– Number of ingredients: 9
– Read more about the recipe here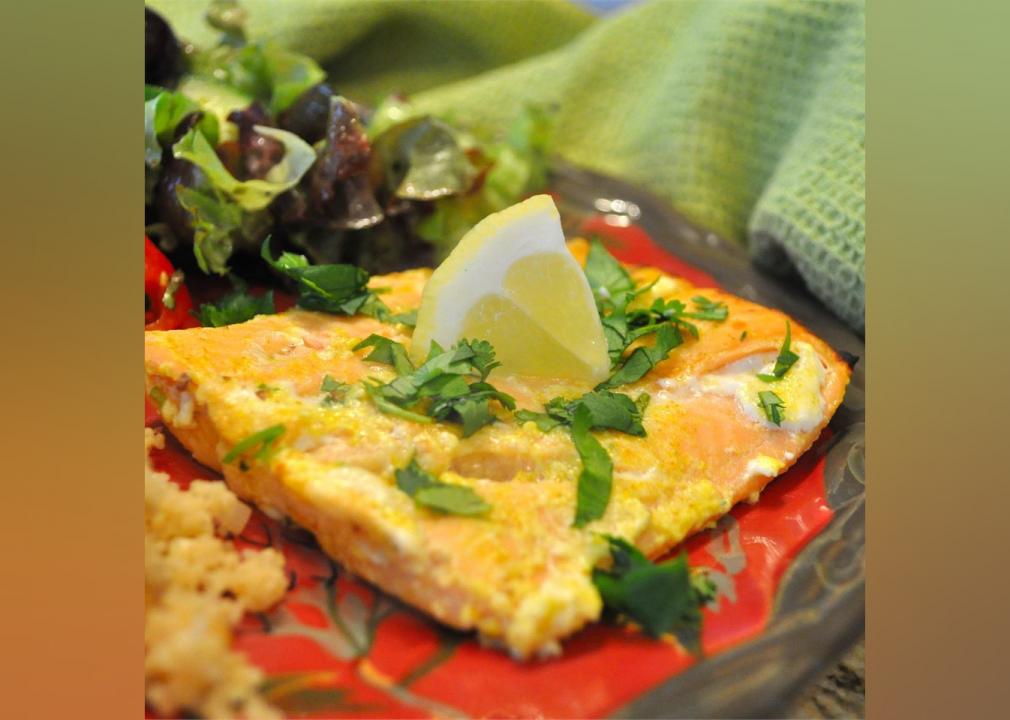 Allrecipes
Yogurt-Marinated Salmon Fillets (Dahi Machhali Masaledar)
– Prep: 15 mins
– Cook: 15 mins
– Additional: 8 hrs
– Total: 8 hrs 30 mins
– Servings: 4
– Yield: 4 fillets
– Number of ingredients: 10
– Read more about the recipe here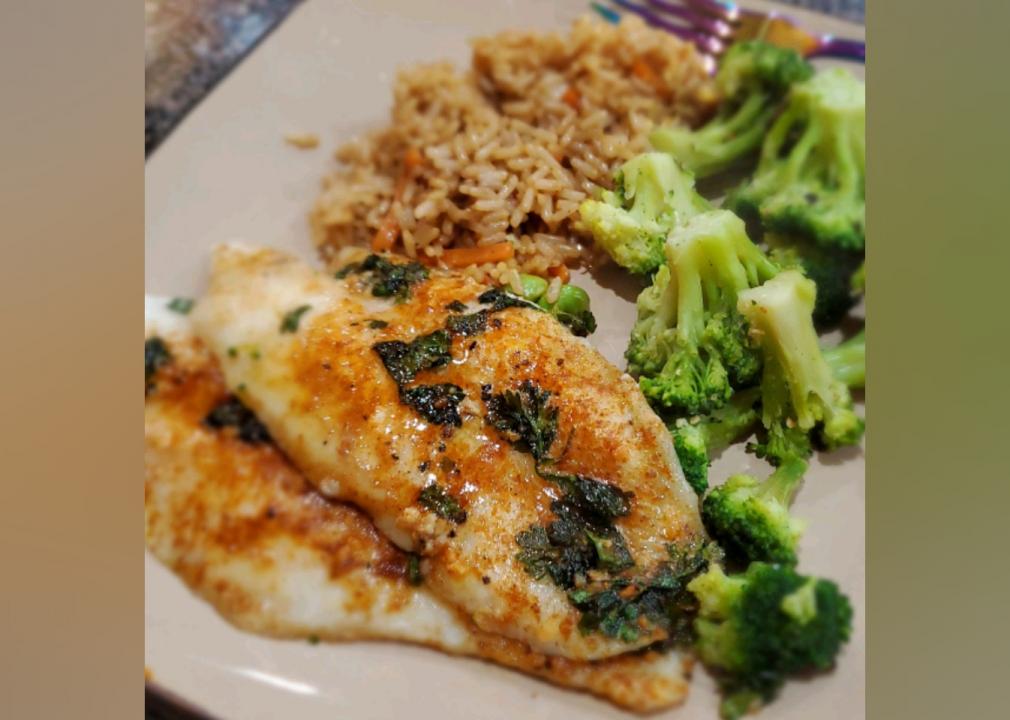 Allrecipes
Seasoned Swai Fish Fillet
– Prep: 10 mins
– Cook: 15 mins
– Total: 25 mins
– Servings: 4
– Yield: 4 servings
– Number of ingredients: 10
– Read more about the recipe here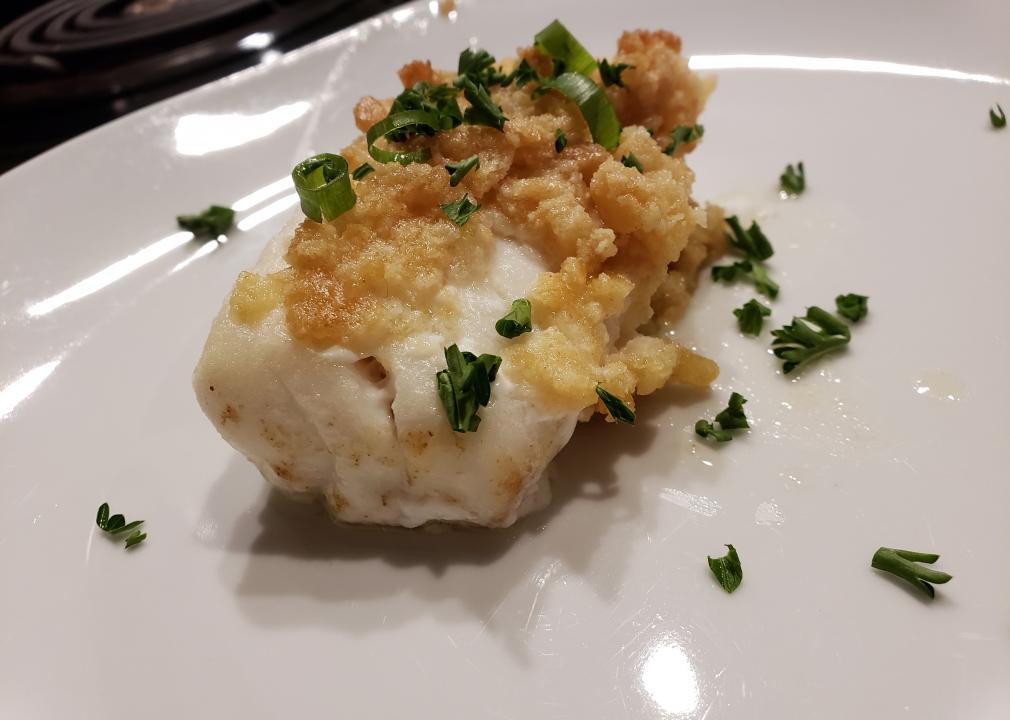 Allrecipes
Perfect Ten Baked Cod
– Prep: 10 mins
– Cook: 25 mins
– Total: 35 mins
– Servings: 4
– Yield: 4 servings
– Number of ingredients: 9
– Read more about the recipe here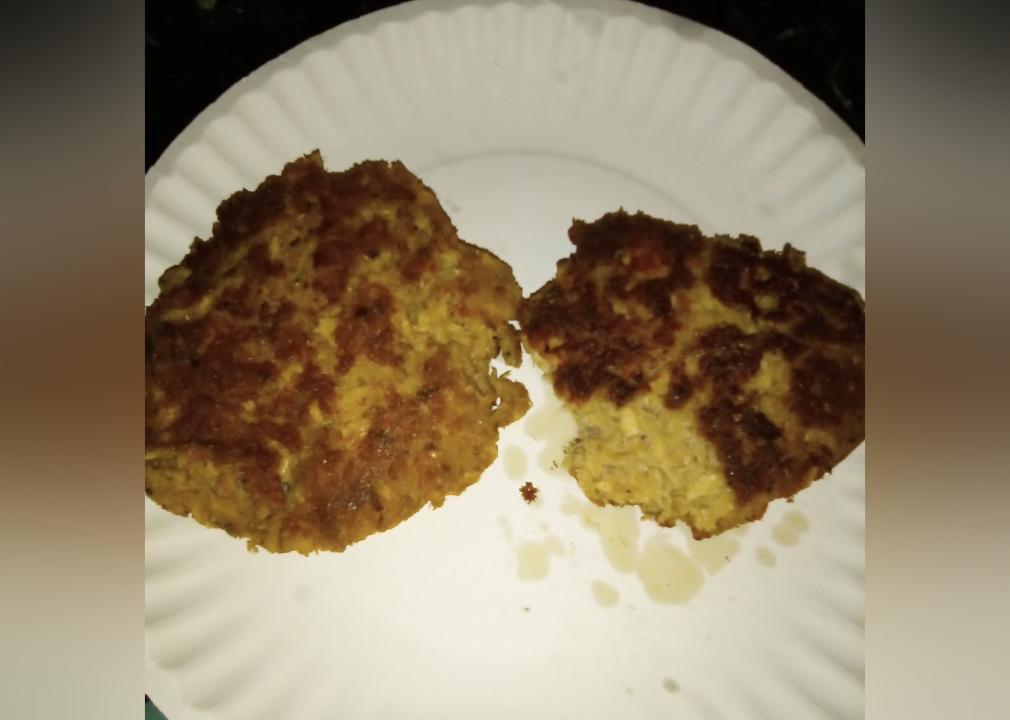 Allrecipes
Salmon Patties I
– Prep: 15 mins
– Cook: 10 mins
– Total: 25 mins
– Servings: 5
– Yield: 4 to 6 servings
– Number of ingredients: 5
– Read more about the recipe here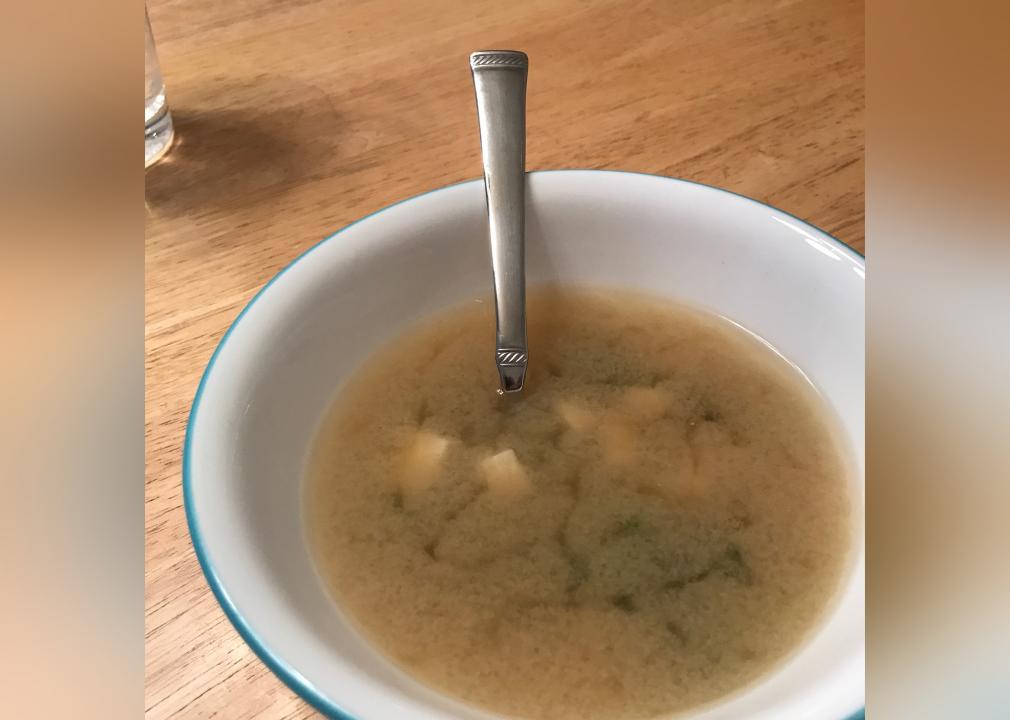 Allrecipes
Miso Soup
– Prep: 5 mins
– Cook: 15 mins
– Total: 20 mins
– Servings: 4
– Yield: 4 servings
– Number of ingredients: 5
– Read more about the recipe here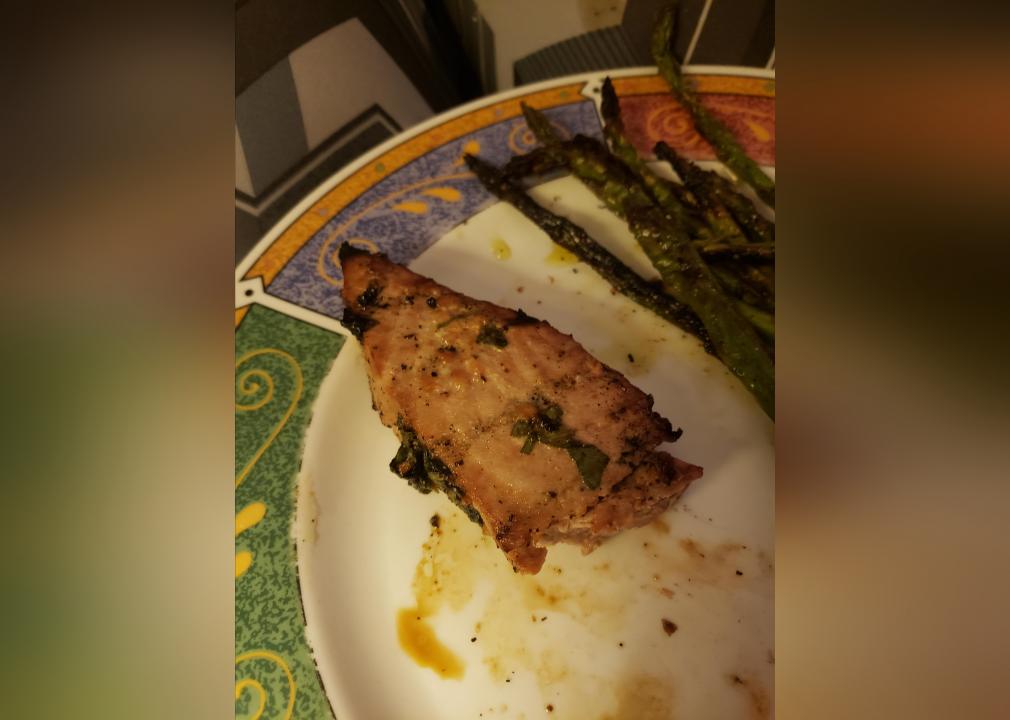 Allrecipes
Marinated Tuna Steak
– Prep: 10 mins
– Cook: 11 mins
– Additional: 30 mins
– Total: 51 mins
– Servings: 4
– Yield: 4 servings
– Number of ingredients: 9
– Read more about the recipe here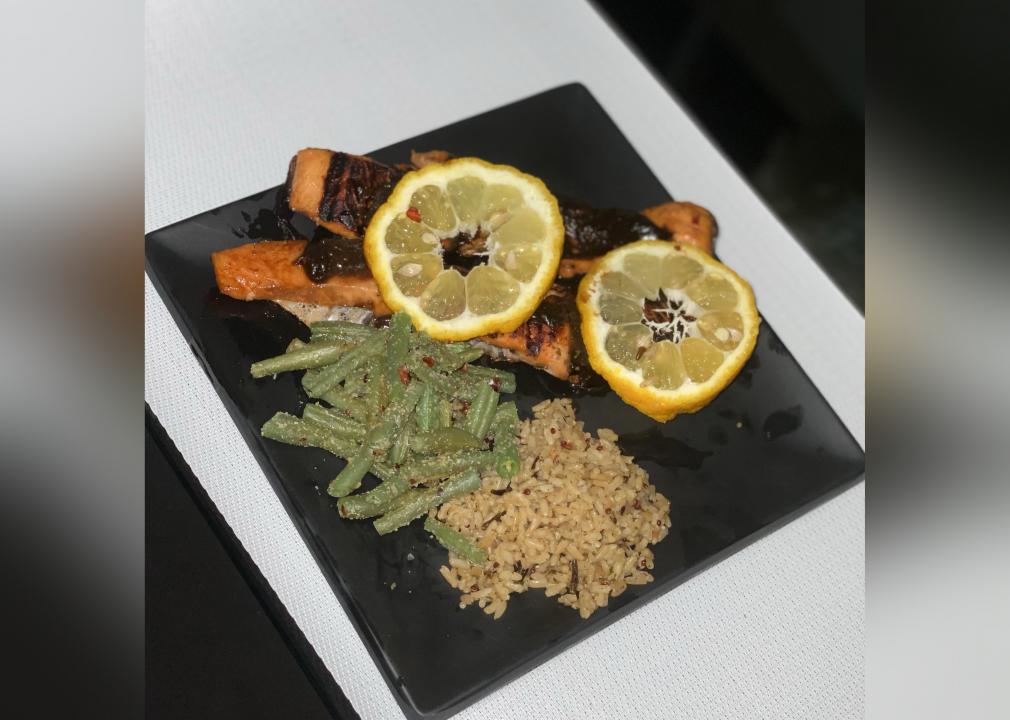 Allrecipes
Grilled Salmon I
– Prep: 15 mins
– Cook: 16 mins
– Additional: 2 hrs
– Total: 2 hrs 31 mins
– Servings: 6
– Yield: 6 servings
– Number of ingredients: 8
– Read more about the recipe here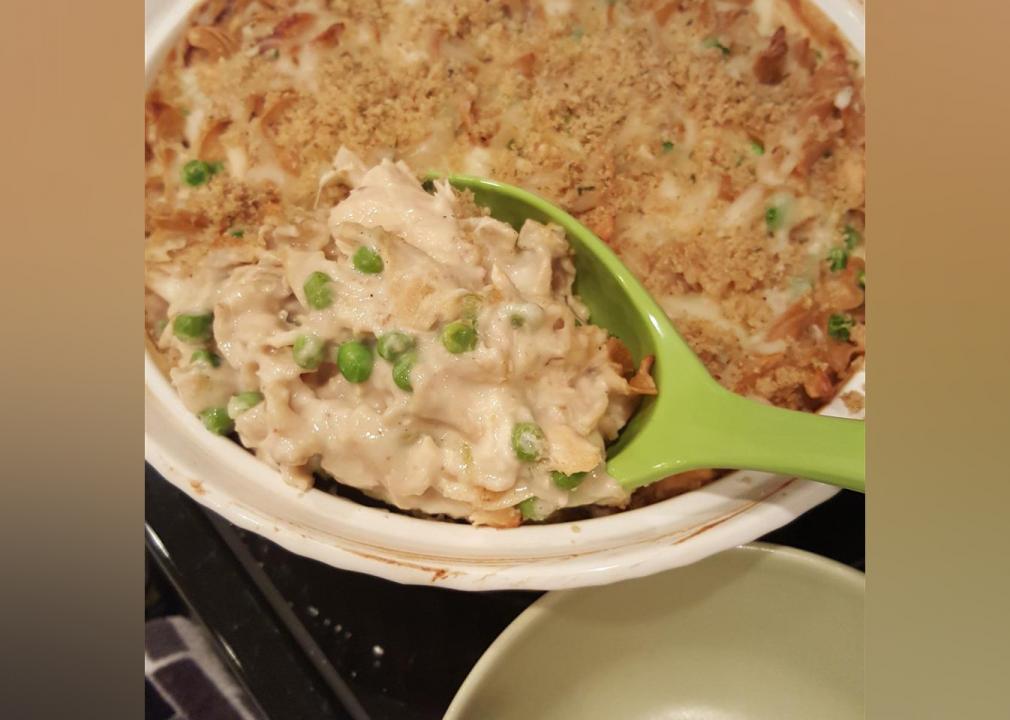 Allrecipes
Campbell's® Tuna Noodle Casserole
– Prep: 10 mins
– Cook: 35 mins
– Total: 45 mins
– Servings: 8
– Yield: 8 servings
– Number of ingredients: 7
– Read more about the recipe here
Allrecipes
Chef John's Fresh Salmon Cakes
– Prep: 20 mins
– Cook: 15 mins
– Additional: 1 hr
– Total: 1 hr 35 mins
– Servings: 4
– Yield: 4 salmon cakes
– Number of ingredients: 15
– Read more about the recipe here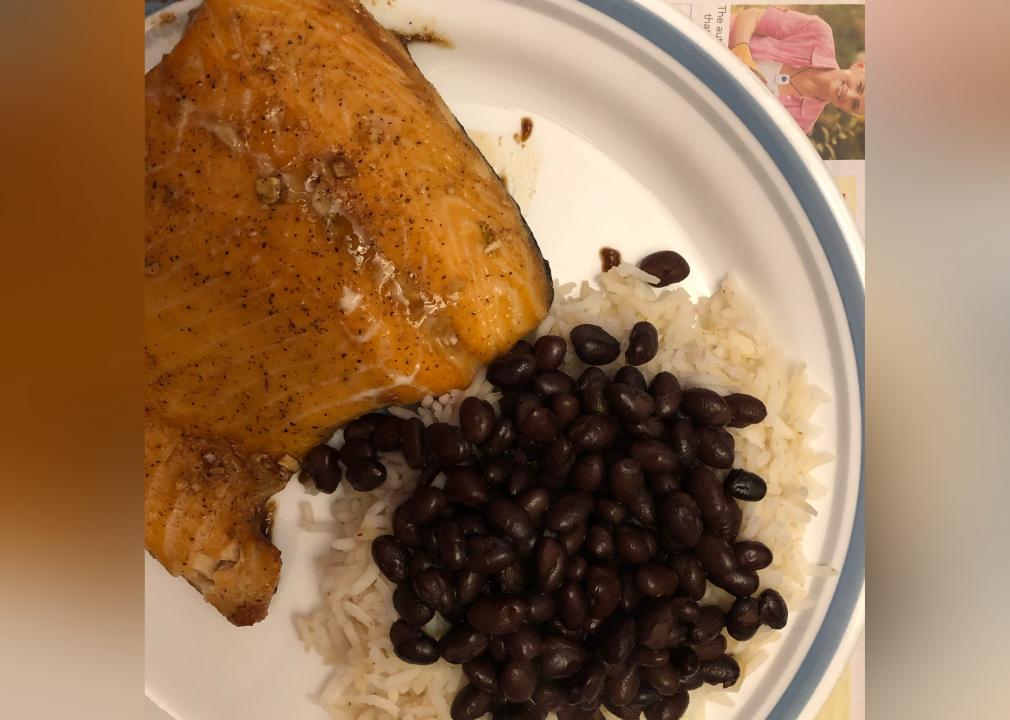 Allrecipes
Maple Salmon
– Prep: 10 mins
– Cook: 20 mins
– Additional: 30 mins
– Total: 60 mins
– Servings: 4
– Yield: 4 servings
– Number of ingredients: 6
– Read more about the recipe here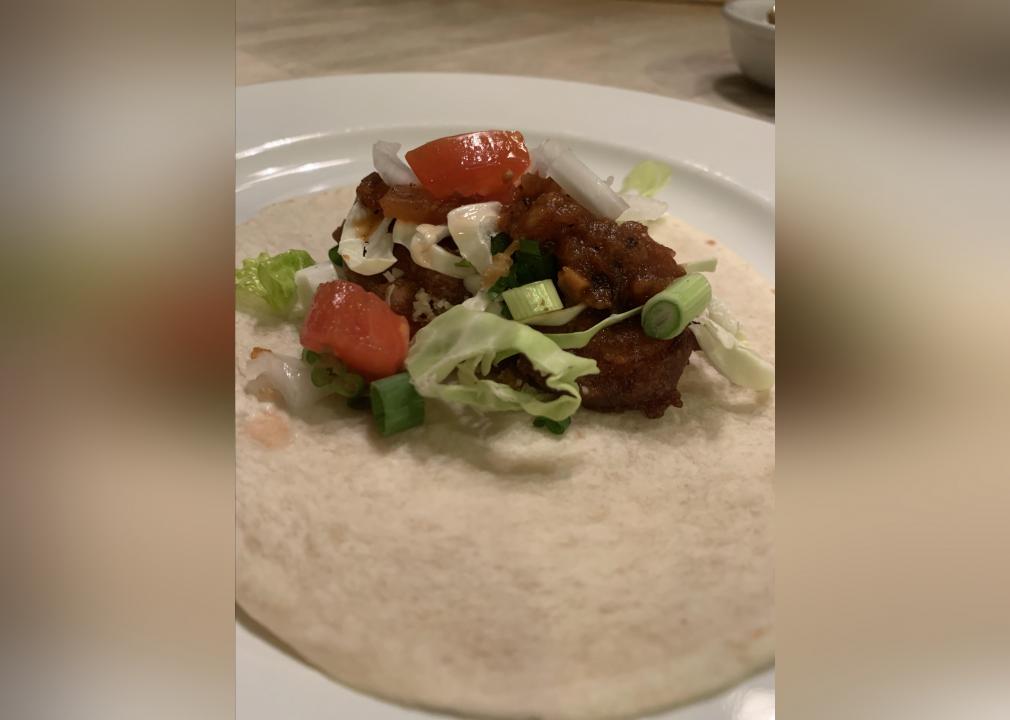 Allrecipes
Unbelievable Fish Batter
– Prep: 10 mins
– Total: 10 mins
– Servings: 6
– Yield: 2 1/4 cups
– Number of ingredients: 5
– Read more about the recipe here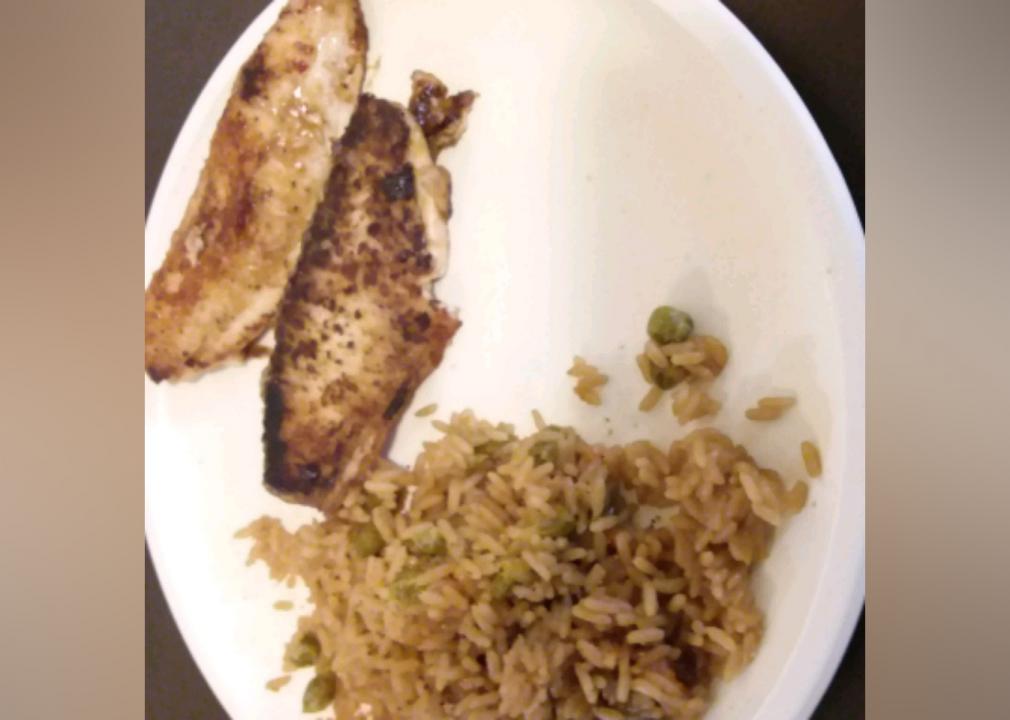 Allrecipes
Pan-Seared Tilapia
– Prep: 10 mins
– Cook: 8 mins
– Total: 18 mins
– Servings: 4
– Yield: 4 servings
– Number of ingredients: 5
– Read more about the recipe here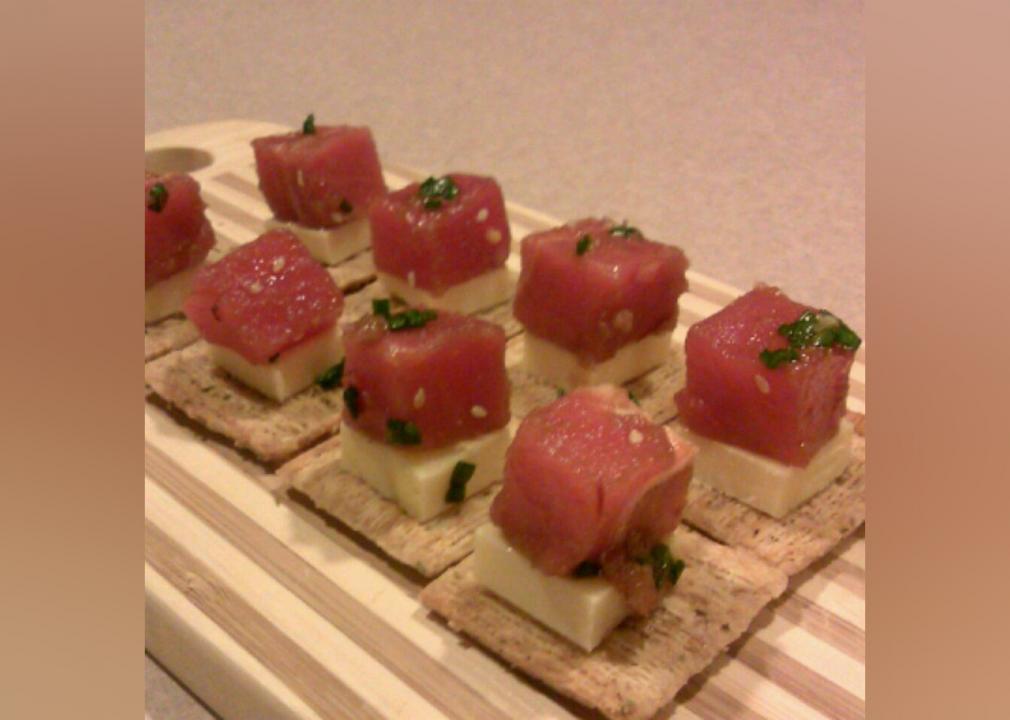 Allrecipes
Ahi Poke Basic
– Prep: 15 mins
– Additional: 2 hrs
– Total: 2 hrs 15 mins
– Servings: 4
– Yield: 4 to 8 servings
– Number of ingredients: 7
– Read more about the recipe here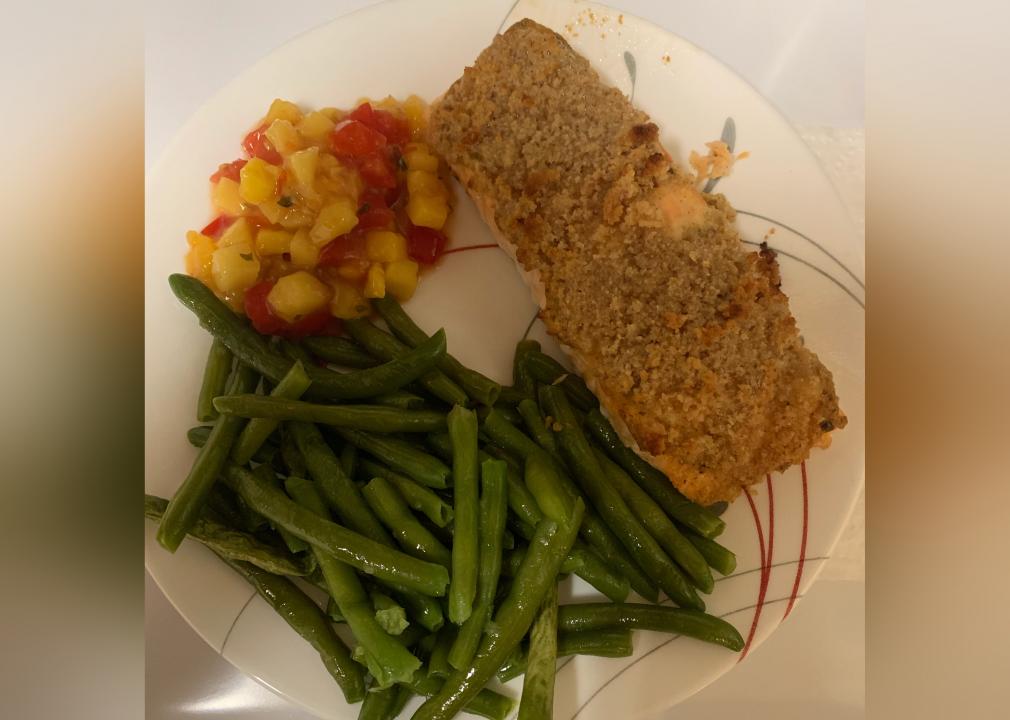 Allrecipes
Baked Salmon Fillets Dijon
– Prep: 10 mins
– Cook: 15 mins
– Total: 25 mins
– Servings: 4
– Yield: 4 servings
– Number of ingredients: 5
– Read more about the recipe here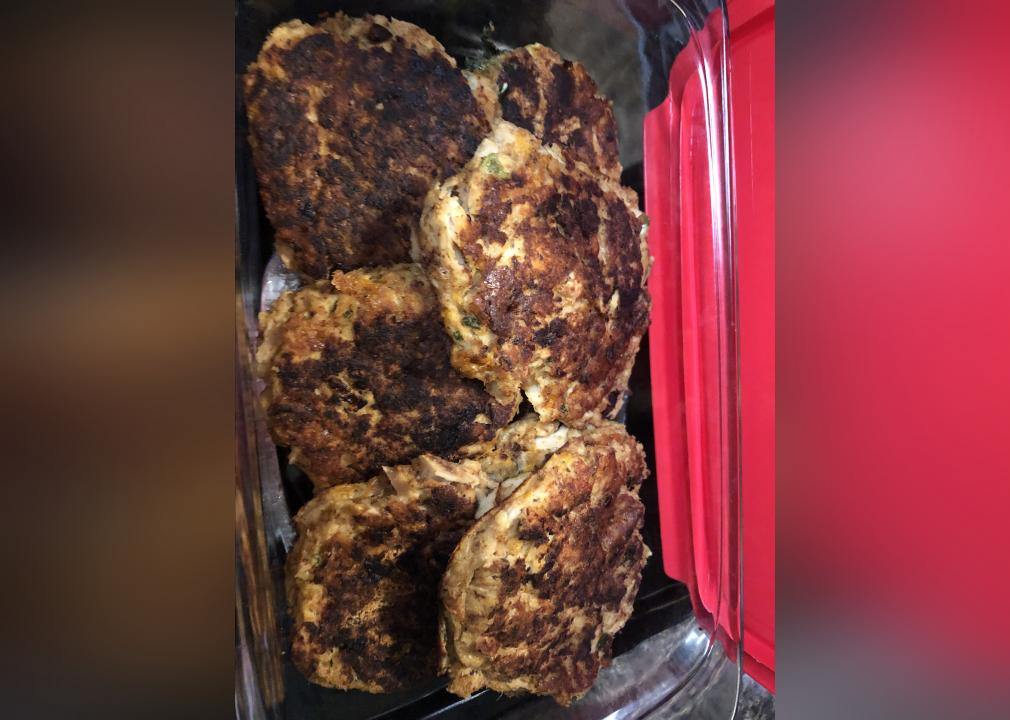 Allrecipes
Easy Tuna Patties
– Prep: 15 mins
– Cook: 10 mins
– Total: 25 mins
– Servings: 4
– Yield: 4 servings
– Number of ingredients: 8
– Read more about the recipe here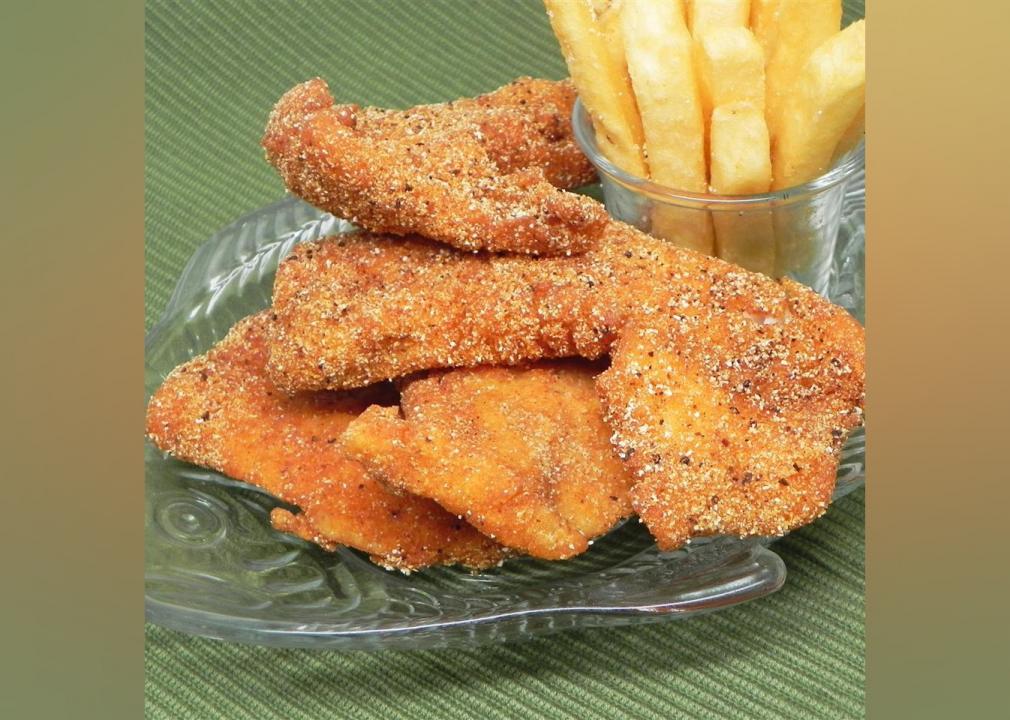 Allrecipes
Southern Fried Catfish
– Prep: 20 mins
– Cook: 10 mins
– Total: 30 mins
– Servings: 2
– Yield: 2 servings
– Number of ingredients: 8
– Read more about the recipe here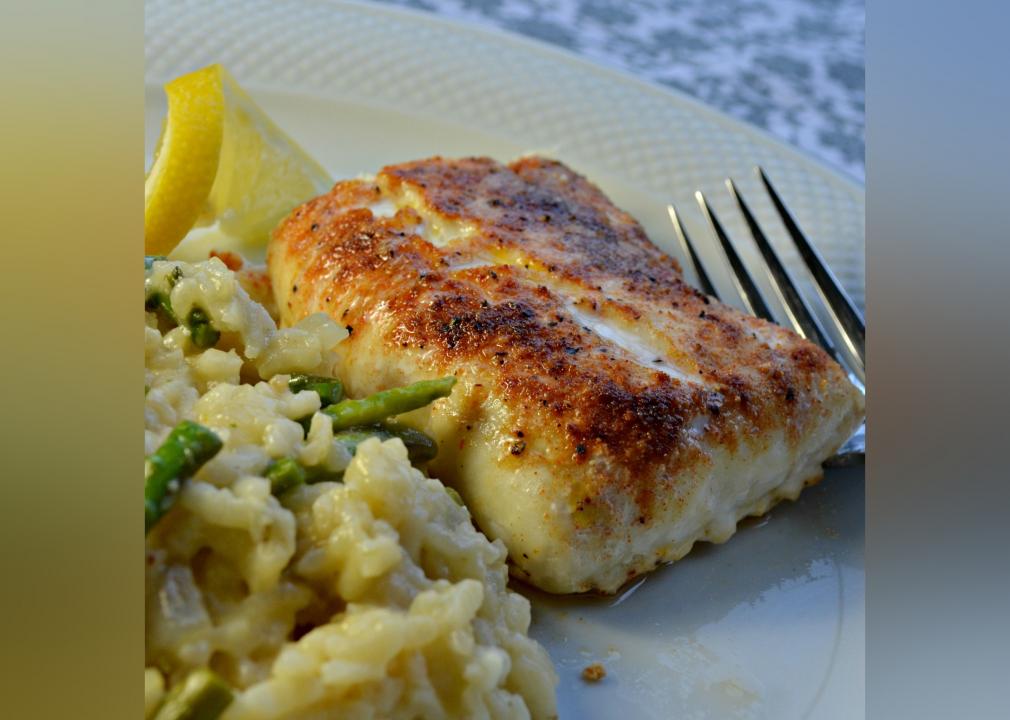 Allrecipes
Simple Broiled Haddock
– Prep: 10 mins
– Cook: 10 mins
– Total: 20 mins
– Servings: 4
– Yield: 4 servings
– Number of ingredients: 10
– Read more about the recipe here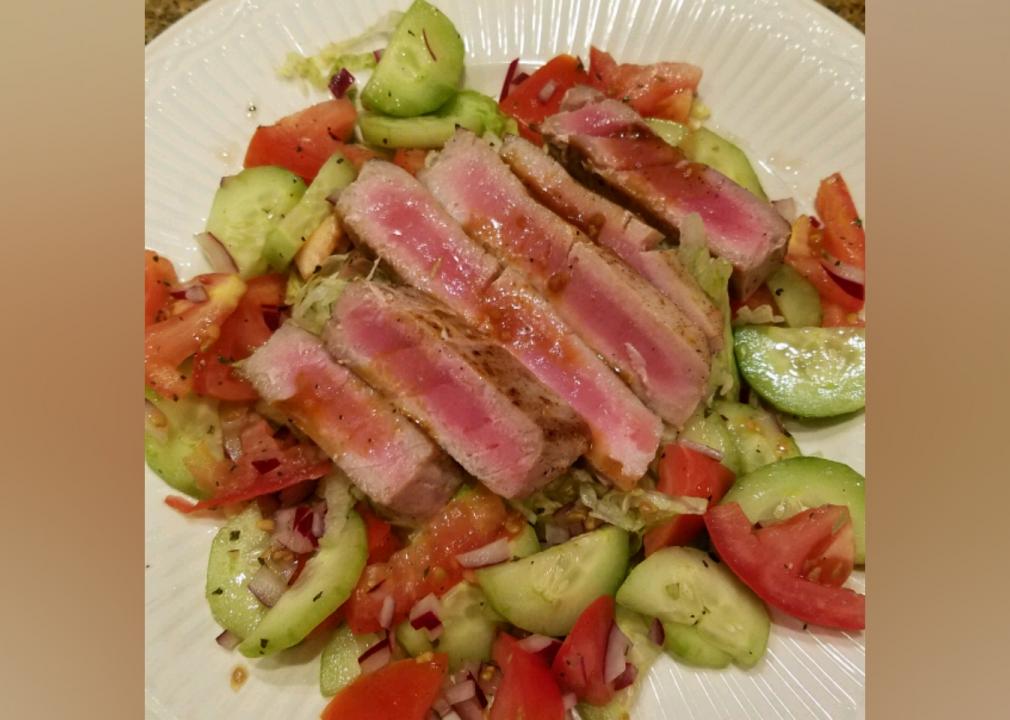 Allrecipes
Seared Ahi Tuna Steaks
– Prep: 5 mins
– Cook: 12 mins
– Total: 17 mins
– Servings: 2
– Yield: 2 servings
– Number of ingredients: 6
– Read more about the recipe here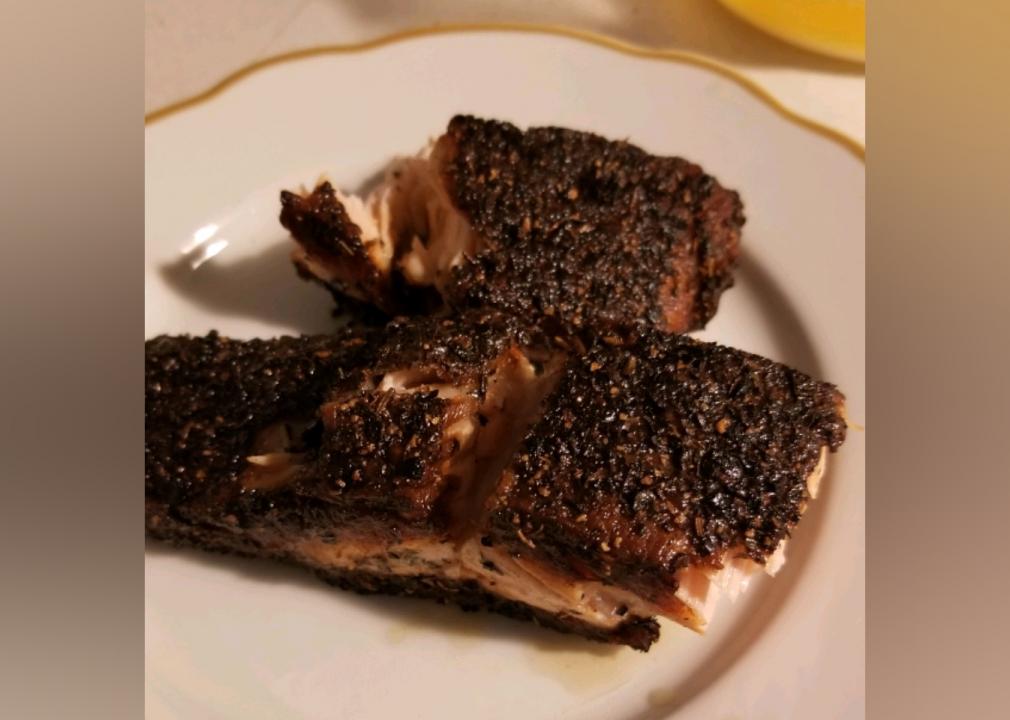 Allrecipes
Super Simple Salmon
– Prep: 5 mins
– Cook: 10 mins
– Total: 15 mins
– Servings: 4
– Yield: 4 fillets
– Number of ingredients: 6
– Read more about the recipe here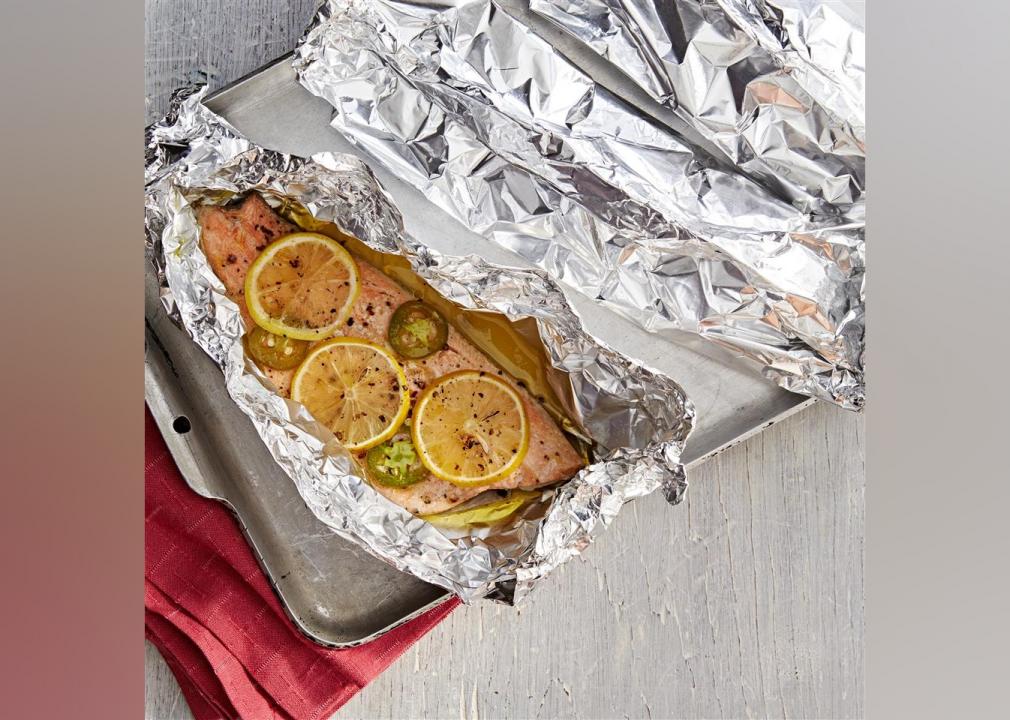 Allrecipes
Fish in Foil
– Prep: 10 mins
– Cook: 20 mins
– Total: 30 mins
– Servings: 2
– Yield: 2 servings
– Number of ingredients: 6
– Read more about the recipe here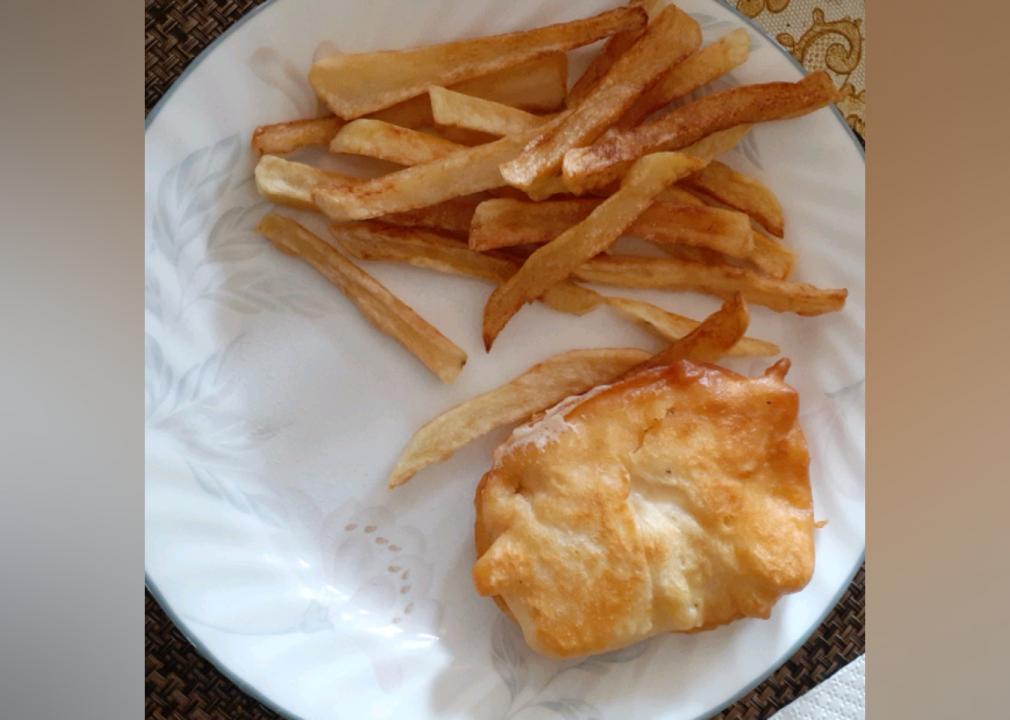 Allrecipes
Classic Fish and Chips
– Prep: 10 mins
– Cook: 25 mins
– Additional: 10 mins
– Total: 45 mins
– Servings: 4
– Yield: 4 servings
– Number of ingredients: 9
– Read more about the recipe here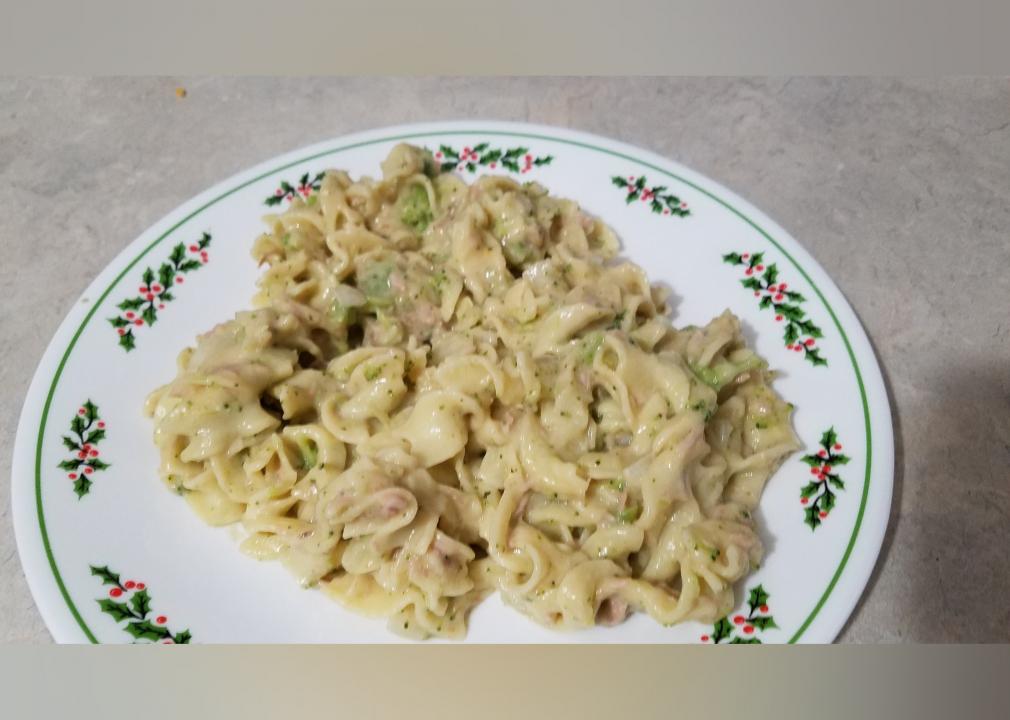 Allrecipes
Quick and Easy Tuna Casserole
– Prep: 5 mins
– Cook: 25 mins
– Total: 30 mins
– Servings: 5
– Yield: 5 to 7 servings
– Number of ingredients: 7
– Read more about the recipe here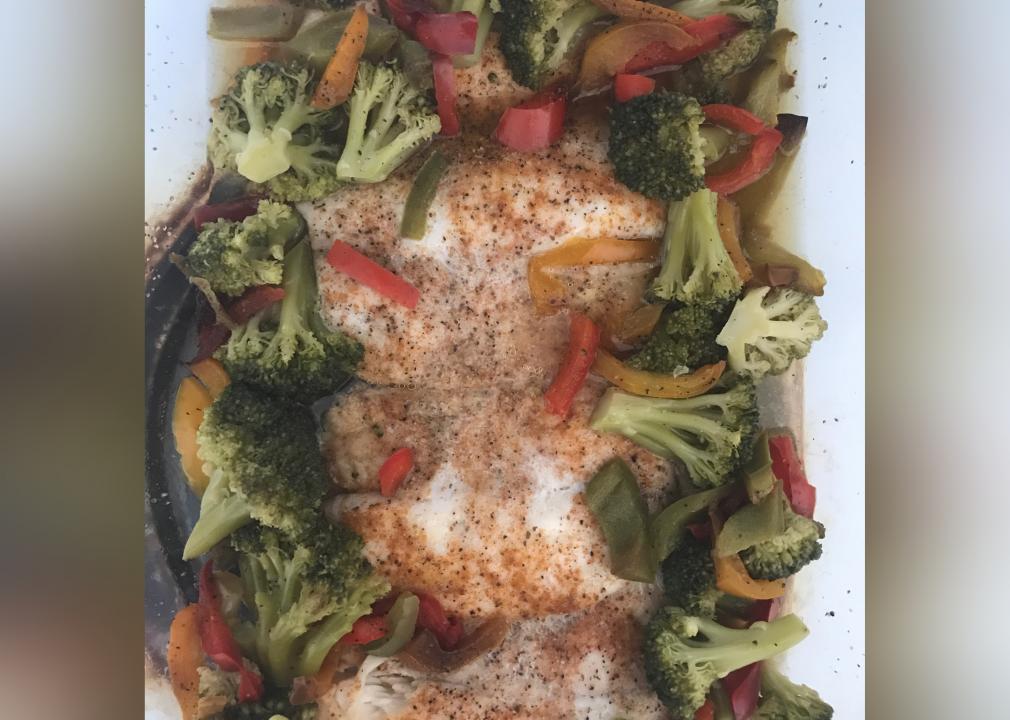 Allrecipes
Easy Baked Tilapia
– Prep: 5 mins
– Cook: 30 mins
– Total: 35 mins
– Servings: 4
– Yield: 4 servings
– Number of ingredients: 6
– Read more about the recipe here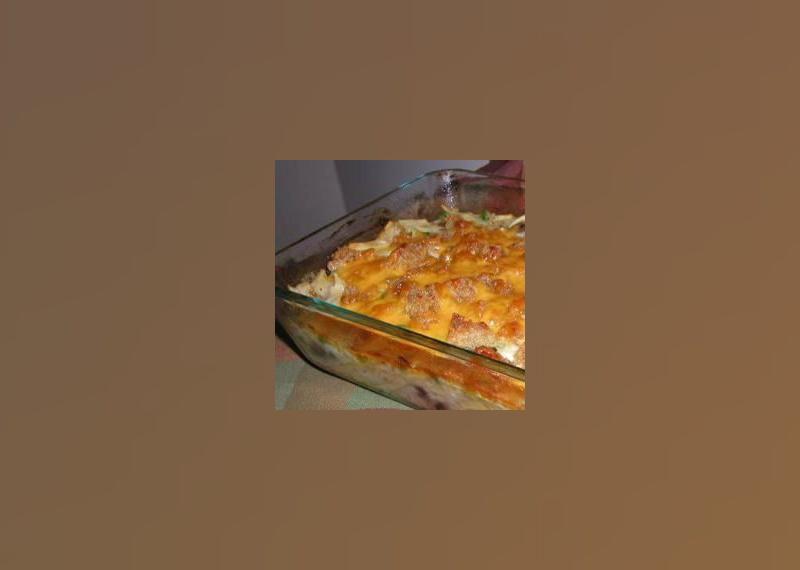 Allrecipes
Tuna Noodle Casserole from Scratch
– Prep: 30 mins
– Cook: 45 mins
– Total: 75 mins
– Servings: 6
– Yield: 6 servings
– Number of ingredients: 14
– Read more about the recipe here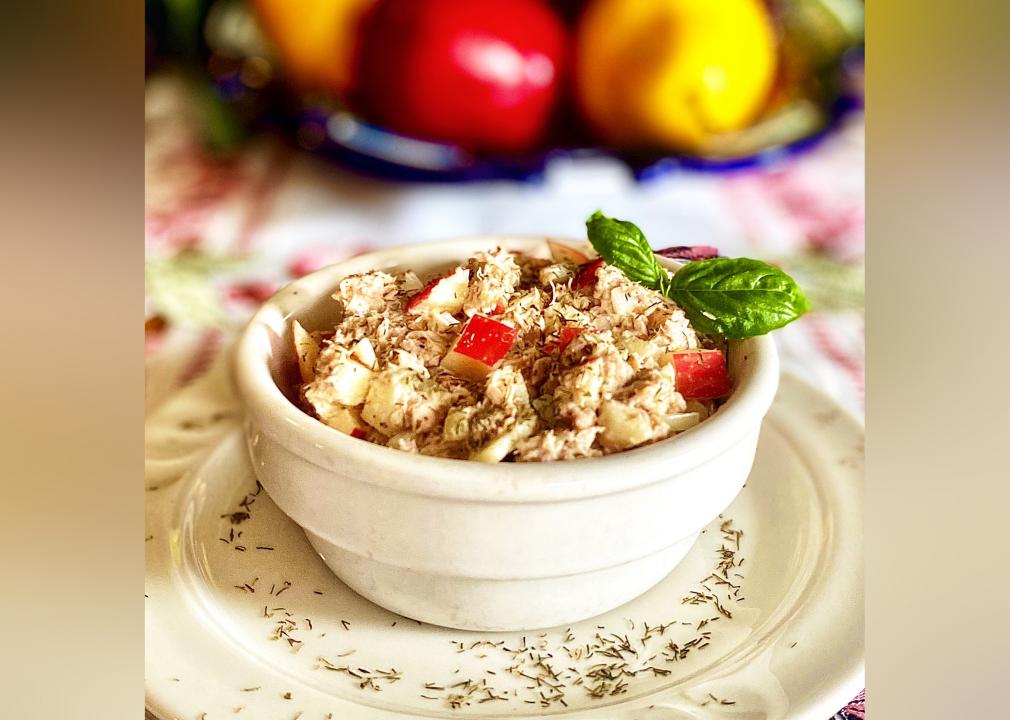 Allrecipes
Southern Apple Tuna Salad
– Prep: 15 mins
– Total: 15 mins
– Servings: 4
– Yield: 4 servings
– Number of ingredients: 8
– Read more about the recipe here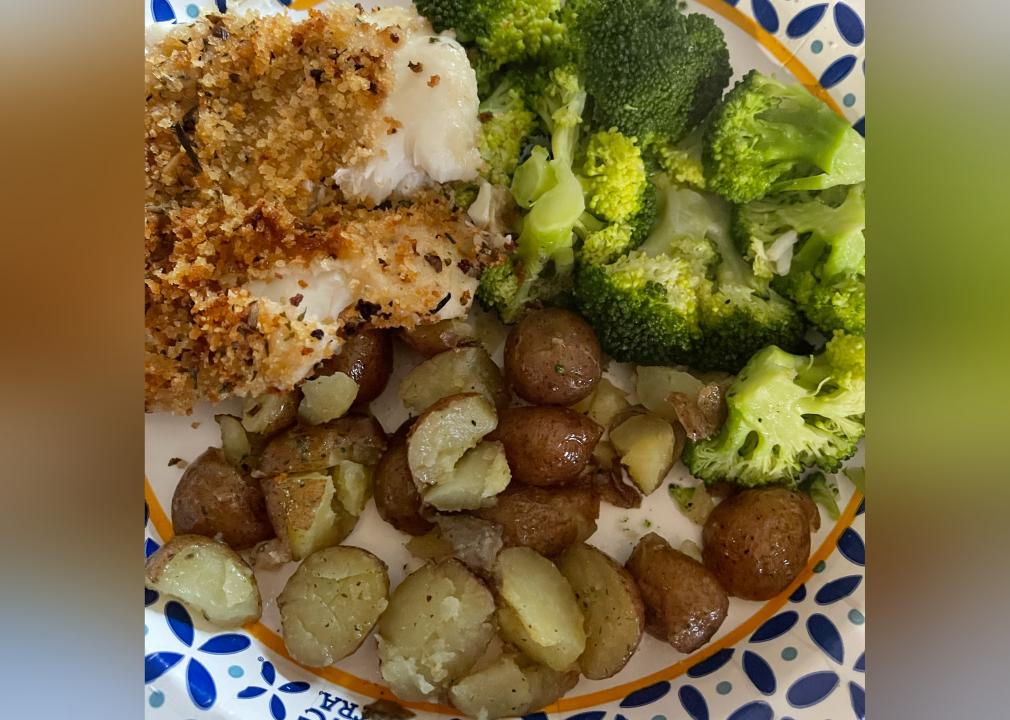 Allrecipes
Baked Haddock
– Prep: 10 mins
– Cook: 15 mins
– Total: 25 mins
– Servings: 4
– Yield: 4 servings
– Number of ingredients: 7
– Read more about the recipe here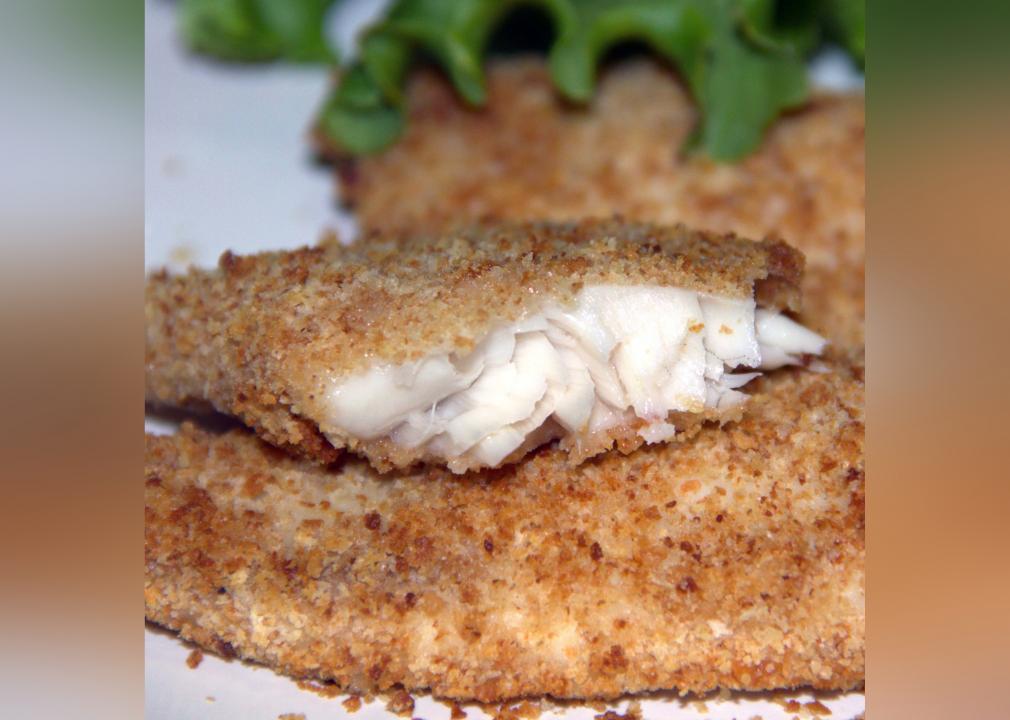 Allrecipes
Air-Fried Crumbed Fish
– Prep: 10 mins
– Cook: 12 mins
– Total: 22 mins
– Servings: 4
– Yield: 4 fillets
– Number of ingredients: 5
– Read more about the recipe here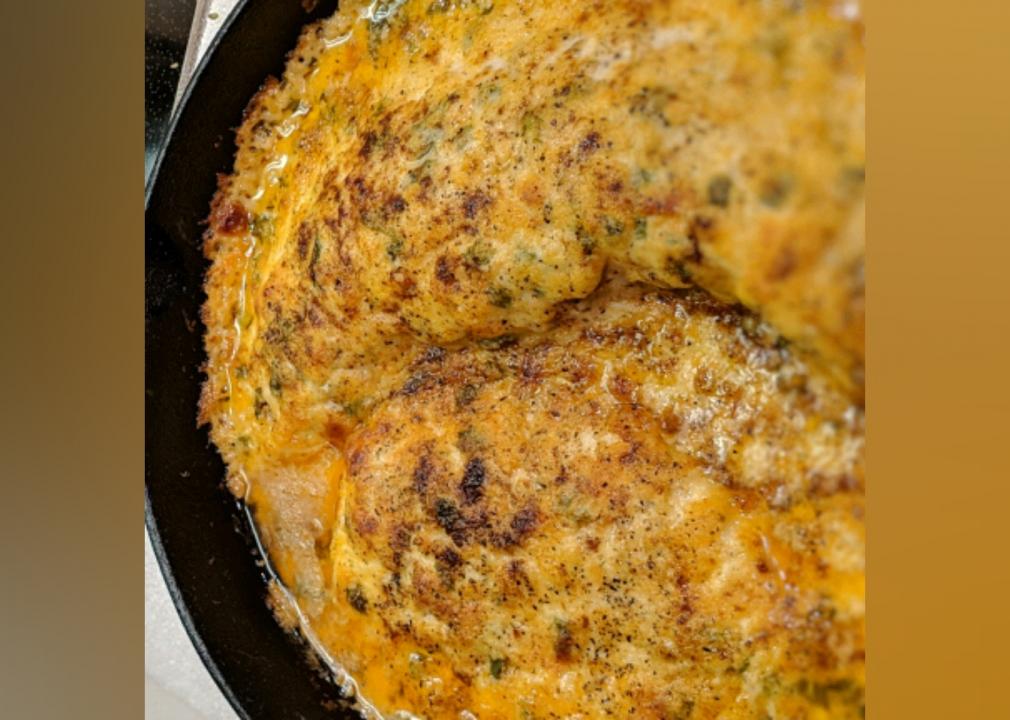 Allrecipes
Heavenly Halibut
– Prep: 15 mins
– Cook: 10 mins
– Total: 25 mins
– Servings: 8
– Yield: 8 servings
– Number of ingredients: 8
– Read more about the recipe here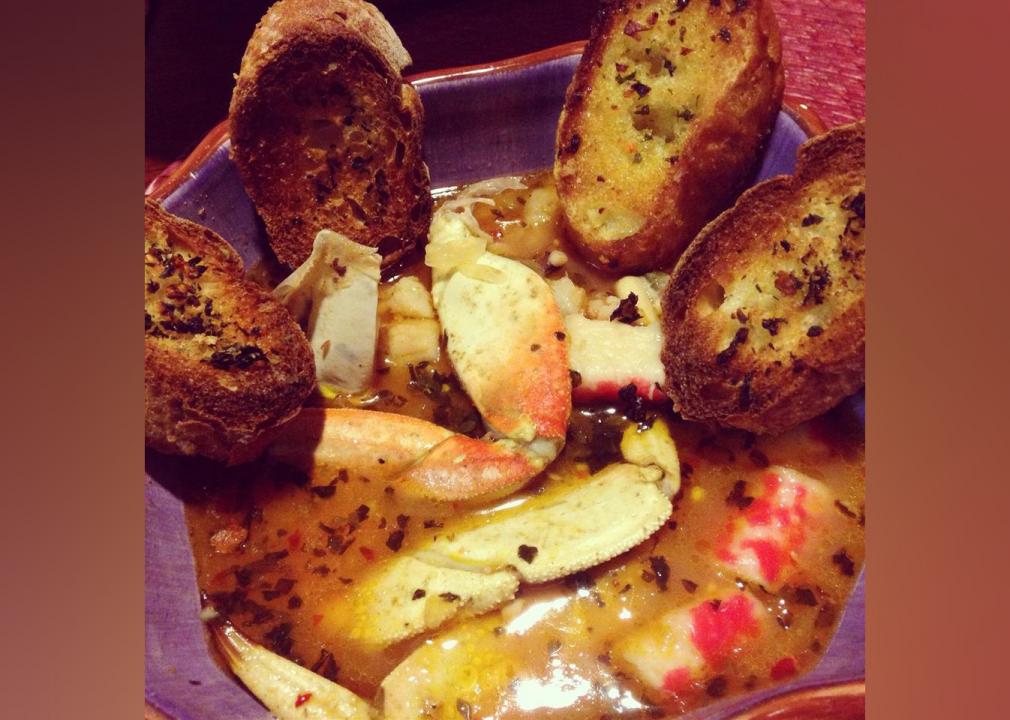 Allrecipes
Cioppino
– Prep: 10 mins
– Cook: 45 mins
– Total: 55 mins
– Servings: 13
– Yield: 12 to 14 servings
– Number of ingredients: 18
– Read more about the recipe here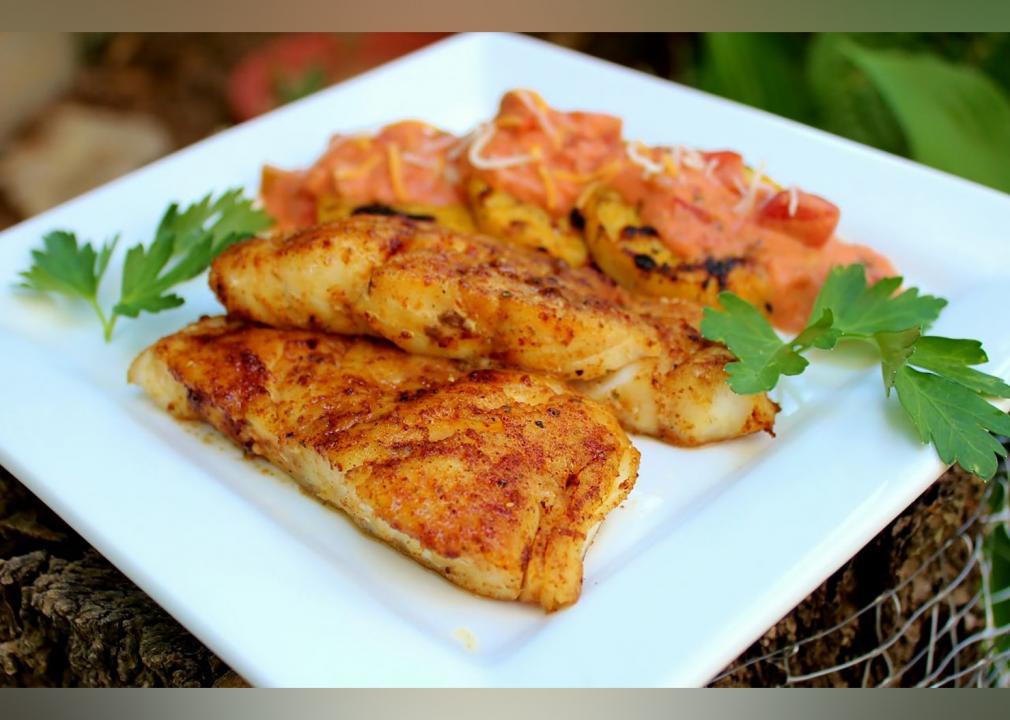 Allrecipes
Grilled Cod
– Prep: 10 mins
– Cook: 10 mins
– Additional: 15 mins
– Total: 35 mins
– Servings: 4
– Yield: 4 servings
– Number of ingredients: 8
– Read more about the recipe here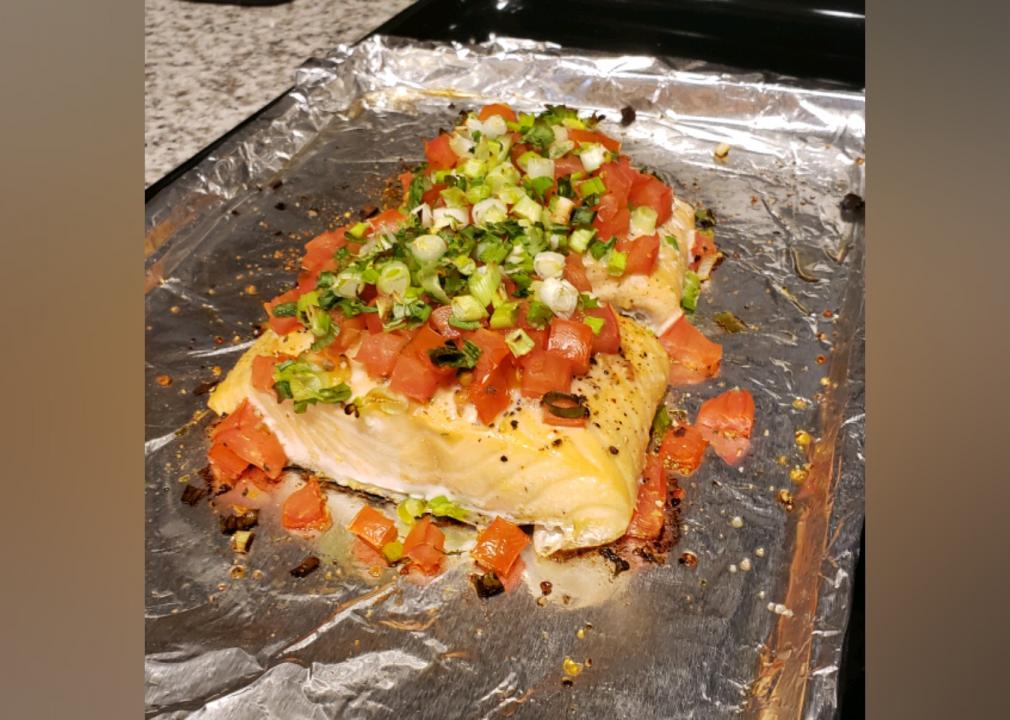 Allrecipes
Best Salmon Bake
– Prep: 15 mins
– Cook: 20 mins
– Total: 35 mins
– Servings: 2
– Yield: 2 servings
– Number of ingredients: 5
– Read more about the recipe here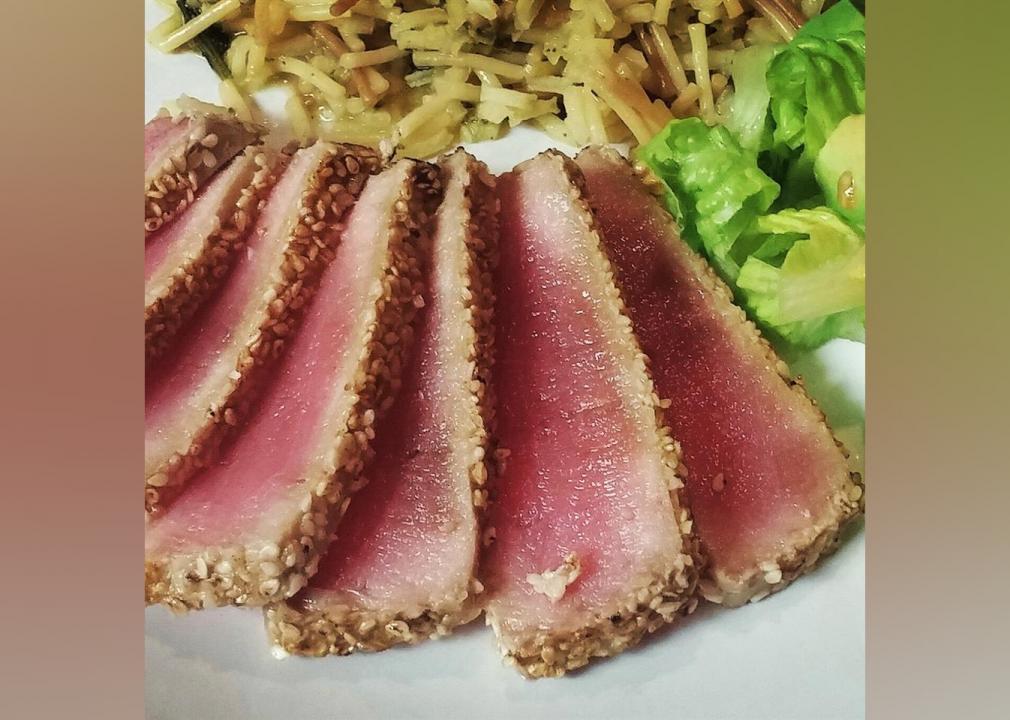 Allrecipes
Sesame Seared Tuna
– Prep: 10 mins
– Cook: 10 mins
– Total: 20 mins
– Servings: 4
– Yield: 4 steaks
– Number of ingredients: 9
– Read more about the recipe here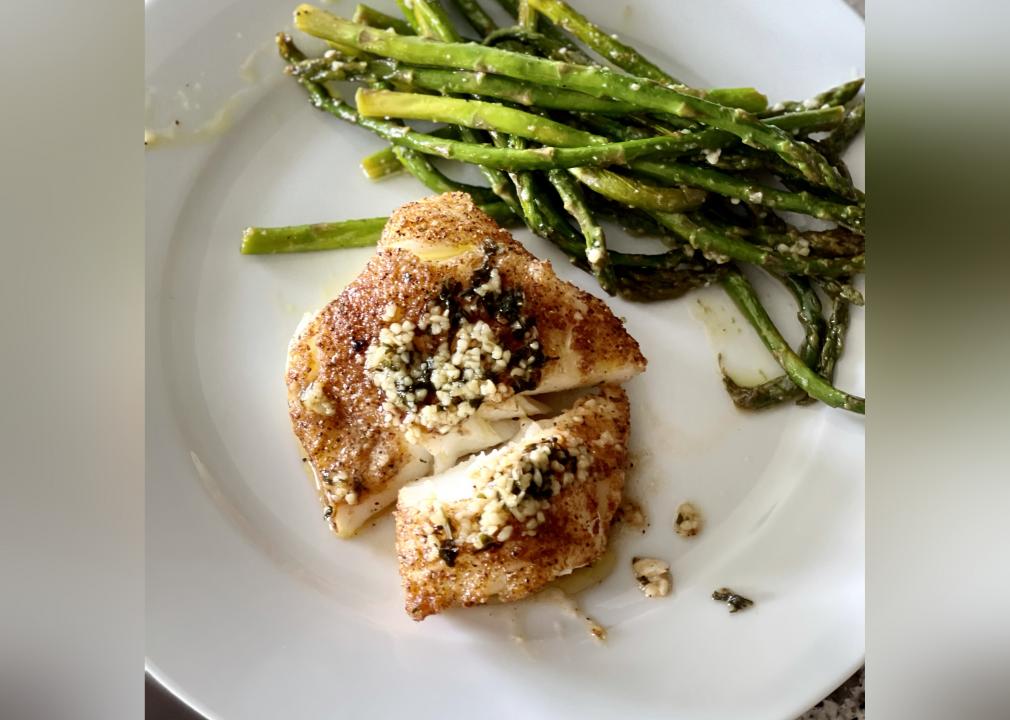 Allrecipes
Grilled Sea Bass
– Prep: 20 mins
– Cook: 20 mins
– Total: 40 mins
– Servings: 6
– Yield: 6 servings
– Number of ingredients: 10
– Read more about the recipe here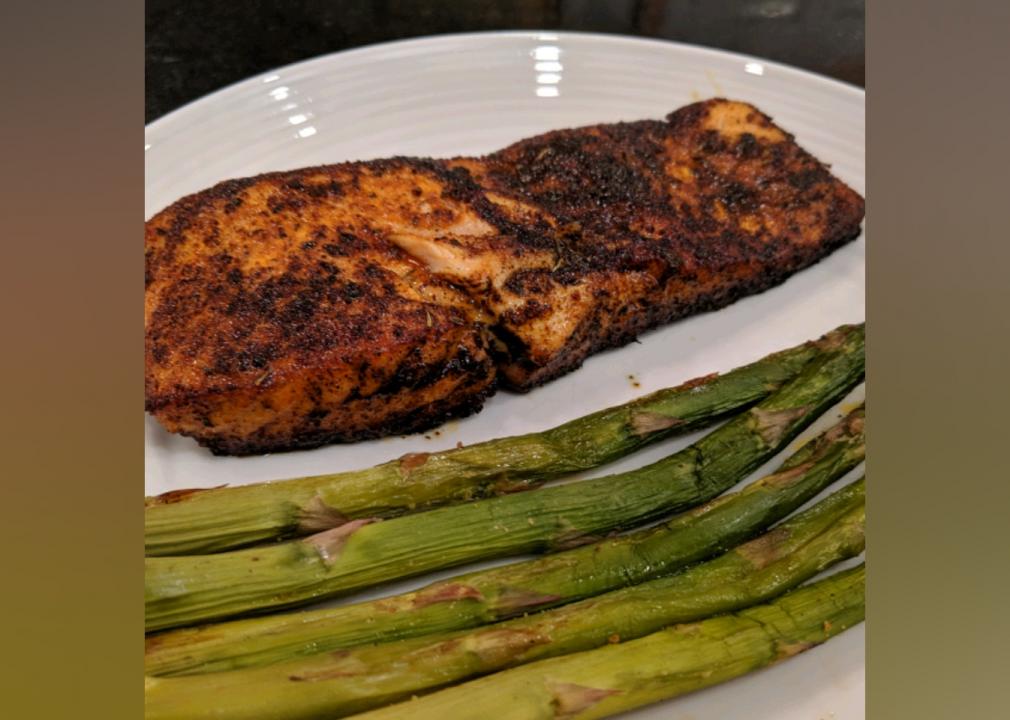 Allrecipes
Blackened Salmon Fillets
– Prep: 15 mins
– Cook: 10 mins
– Total: 25 mins
– Servings: 4
– Yield: 4 servings
– Number of ingredients: 11
– Read more about the recipe here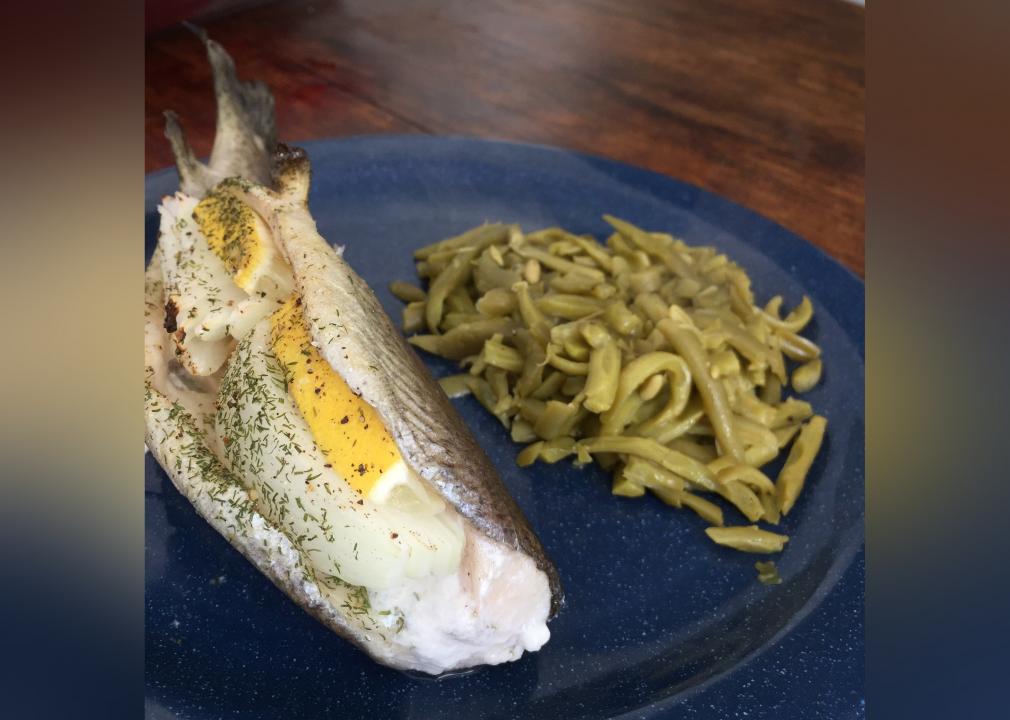 Allrecipes
Baked Fresh Rainbow Trout
– Prep: 10 mins
– Cook: 20 mins
– Total: 30 mins
– Servings: 6
– Yield: 6 servings
– Number of ingredients: 8
– Read more about the recipe here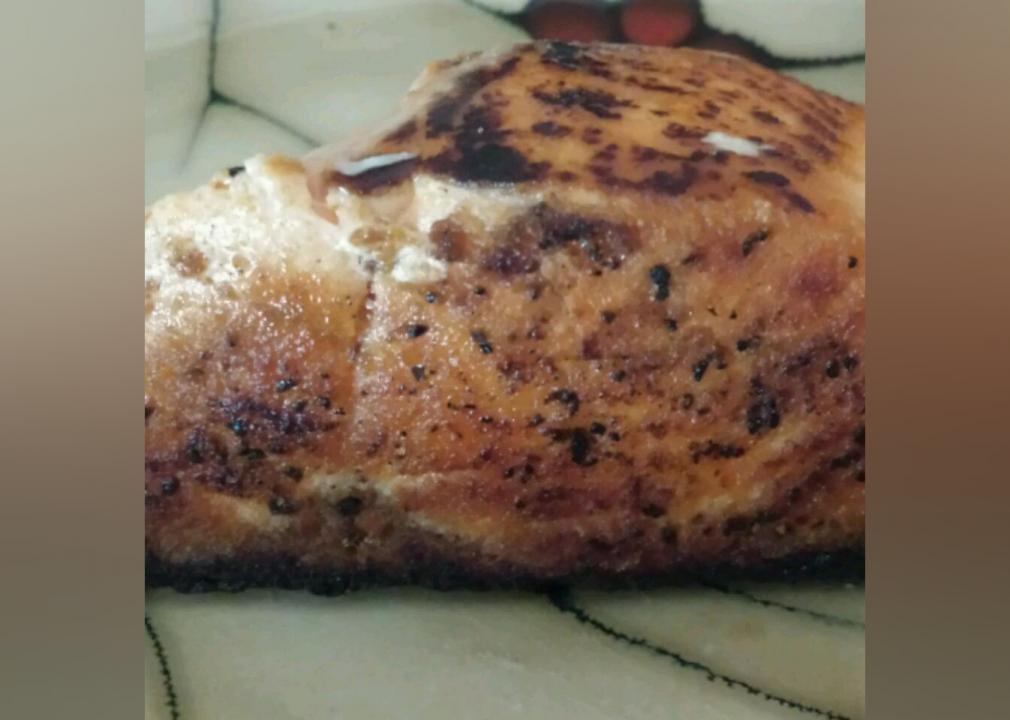 Allrecipes
Pan Seared Salmon I
– Prep: 10 mins
– Cook: 10 mins
– Total: 20 mins
– Servings: 4
– Yield: 4 servings
– Number of ingredients: 6
– Read more about the recipe here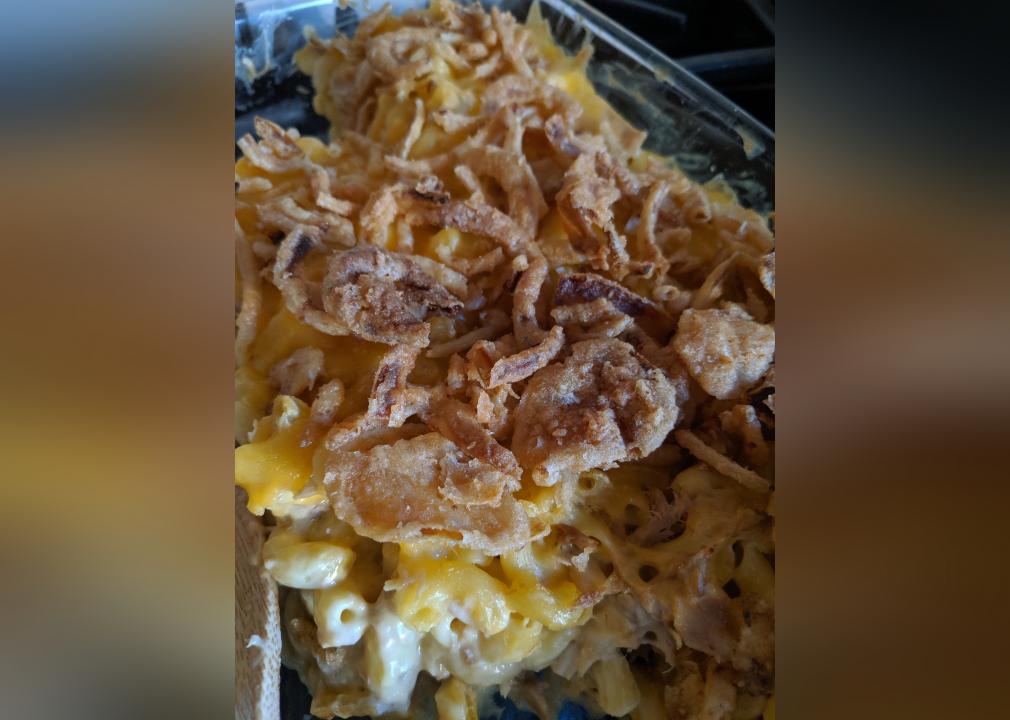 Allrecipes
Easy Tuna Casserole
– Prep: 15 mins
– Cook: 30 mins
– Total: 45 mins
– Servings: 8
– Yield: 8 servings
– Number of ingredients: 5
– Read more about the recipe here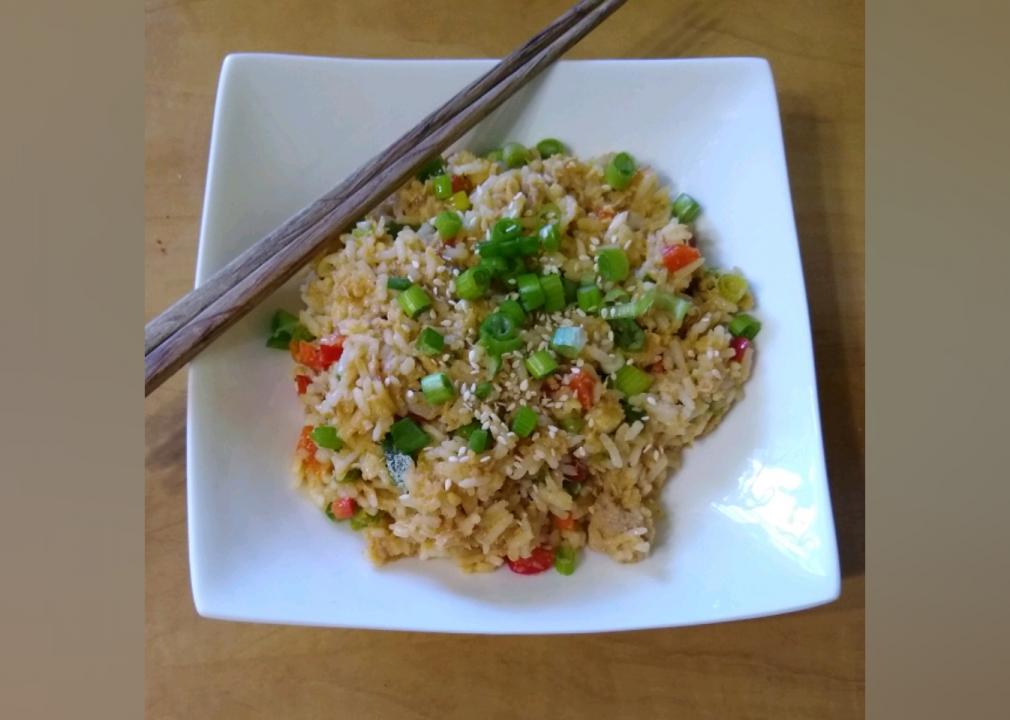 Allrecipes
Spicy Tuna Rice Bowl
– Prep: 10 mins
– Cook: 20 mins
– Additional: 10 mins
– Total: 40 mins
– Servings: 2
– Yield: 2 bowls
– Number of ingredients: 13
– Read more about the recipe here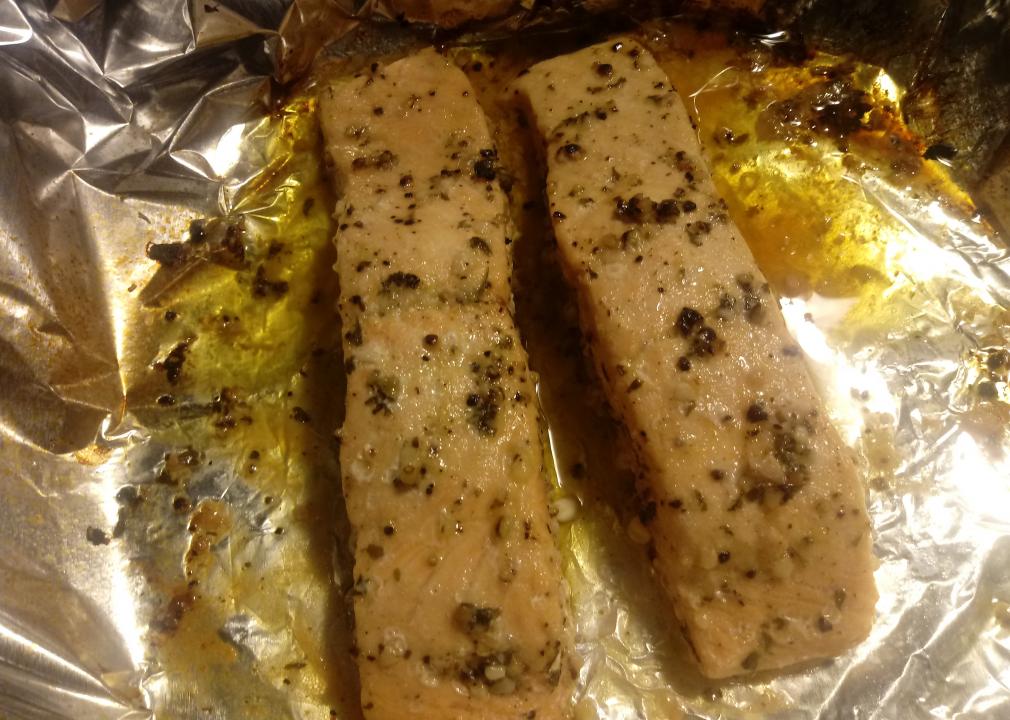 Allrecipes
Baked Salmon II
– Prep: 15 mins
– Cook: 45 mins
– Additional: 1 hr
– Total: 1 hr 60 mins
– Servings: 2
– Yield: 2 servings
– Number of ingredients: 8
– Read more about the recipe here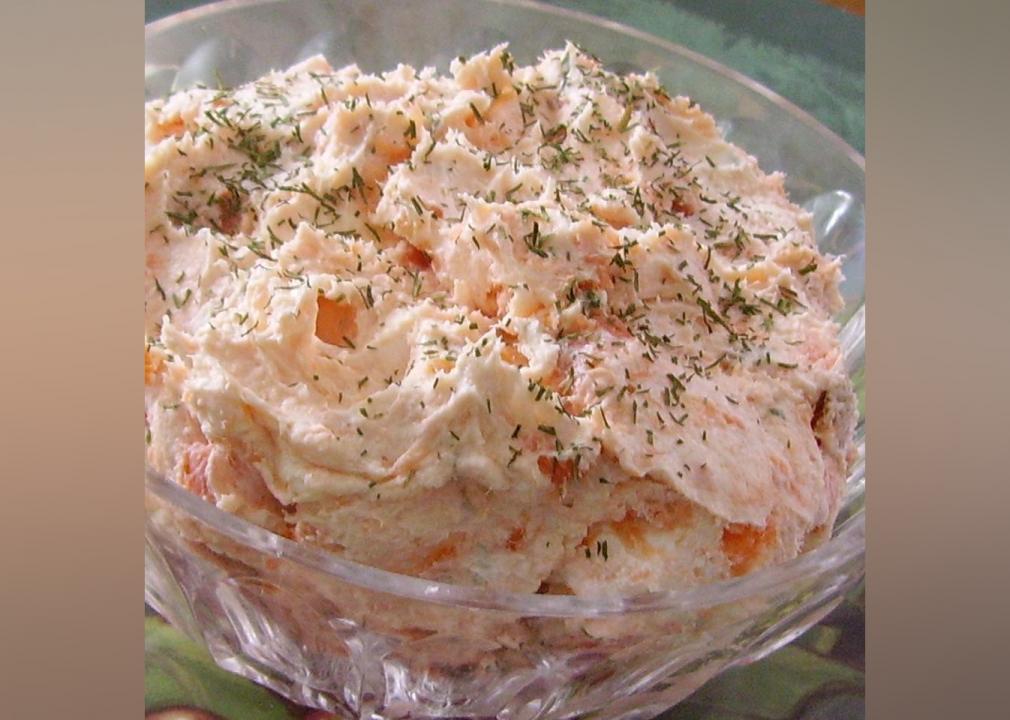 Allrecipes
The Best Smoked Salmon Spread
– Prep: 15 mins
– Total: 15 mins
– Servings: 10
– Yield: 10 servings
– Number of ingredients: 9
– Read more about the recipe here